TRU Hires von Walter
Toys "R" Us, Inc., announced that Amy von Walter will join the company as executive vice-president, global communications and public relations, effective March 14. She will report directly to chairman and CEO Dave Brandon.
She joins TRU from Best Buy where she was vice-president of communications and public affairs. She led the corporate communications and brand public relations functions, restructured the company's internal communications team, and partnered closely with corporate social responsibility, community relations, and government affairs to support policy and advocacy efforts.
In her new role, von Walter's responsibilities will span both external and internal communications for the company. This includes strategic efforts related to media relations, crisis management, and brand reputation in the public and the press, as well as special events and team member engagement. She will also lead philanthropic efforts.
She serves as a member of the board of directors for two organizations: Athletes Committed to Educating Students (ACES), which aims to reduce the academic achievement gap and improve the future for at-risk students in Minneapolis and St. Paul, Minn., as well as Techbridge, which strives to inspire girls in underserved communities to discover a passion for science, technology, and engineering.
Previously, she held leadership positions in public relations, public affairs, and corporate communications at Medtronic, HealthPartners, the U.S. Department of Homeland Security, and the Metropolitan Airports Commission. She has also worked for Target Corporation and CBS Radio.
WBCP Hires van Roden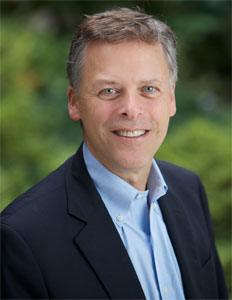 Emmy-award winning producer and media executive Peter van Roden has been named senior vice-president, global themed entertainment for Warner Bros. Consumer Products (WBCP). van Roden reports directly to Karen McTier, executive vice-president, WBCP.
In his new role, van Roden will develop and implement global entertainment strategies that benefit long-term brand building and revenue growth including theme parks, themed entertainment attractions, exhibits, and live events around the world. WBCP's vast global themed entertainment offering includes The Wizarding World of Harry Potter, Harry Potter: The Exhibition, and attractions around the world inspired by DC Comics' superheroes and super villains, Looney Tunes' characters, and much more.
With more than 20 years of experience across production, marketing, and management, van Roden spent most of his recent career at Sesame Workshop as vice-president, themed entertainment. During this time, he oversaw global business development and brand management in theme parks, tours, exhibits, and other non-traditional media ventures.
He joins WBCP from National Geographic where he served as senior vice-president, global experiences and events.
Gonzales Joins USAopoly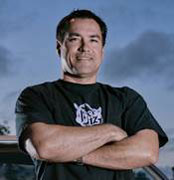 USAopoly announced the hiring of Mike Gonzales as vice-president of creative and business development to oversee creative, new business, and product development strategy for the company.
Gonzales brings more than 20 years of global product and digital development experience to USAopoly. He previously held the position of head of consumer products at Weta Workshop, creative director at 343 industries (Halo), and other key creative positions with WowWee, Atari, and RockStar Games. He has developed and launched lines of products, mobile applications, and collectible toys in addition to managing the creative production and manufacturing globally.