MacColl Joins Green Toys
Green Toys, Inc., announced the hiring of Ian Coats MacColl as the company's first chief creative officer. With 25 years of experience in the industry, MacColl will be responsible for overall product design, research, marketing, and strategy for the company.
MacColl has been consulting with Green Toys for more than five years, working to expand the product line to include new revenue opportunities consistent with the company's sustainable mission. Previously, MacColl was vice-president of research, design, and product development at Wham-O. Before that, he was the managing director of IDEO, a design firm.
Green Toys also recently announced the retirement of its co-founder, Robert von Goeben. He will remain involved with Green Toys in a consultant role through the end of 2016.
Georgaklis Joins Corus' Nelvana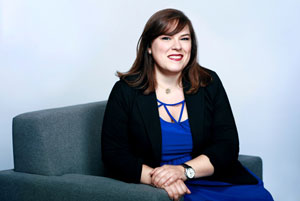 Corus Entertainment announced the appointment of Athena Georgaklis to the role of head of development for Nelvana. Georgaklis will lead the acquisition of rights and the development of all original content for Nelvana, working with the studio's producers, creators, and talent around the world.
Georgaklis assumes her role effective immediately, reporting to Scott Dyer, president of Nelvana, and working closely with the recently appointed Pam Westman, head of Nelvana Enterprises.
Georgaklis has worked in Canadian broadcast and production for more than 19 years. In her most recent role, she oversaw all original productions for Corus Entertainment's Teletoon Network, supervising the development and production of Canadian content in both English and French. During her time with Teletoon, she led the production and development of hit shows such as Johnny Test, Knuckleheads, (English and French), Fugget About It (English and French), Atomic Puppet, Rocket Monkeys, and the Total Drama Island franchise.
Georgaklis will remain based out of Corus' Montreal office, with a continued presence at the company's Corus Quay headquarters in Toronto.