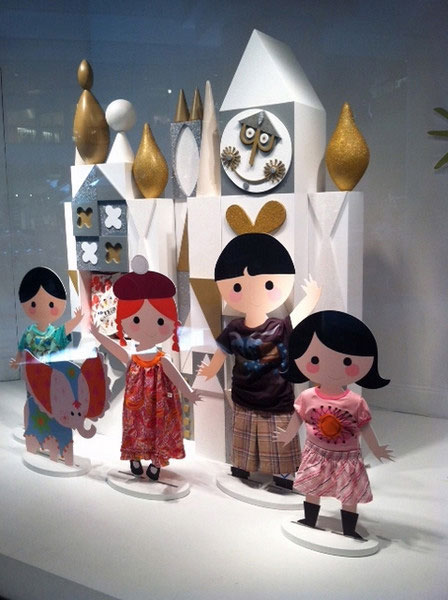 Multicultural is a ubiquitous term used in today's world. While it may seem like a new concept, uniting people—especially the children of the world—is not a new idea. In fact, uniting the children of the world was the task given to Walt Disney as the 1964 World's Fair approached.
With that idea in mind he brought in Disney artist Mary Blair and they collaborated on a concept, which became "it's a small world." It became a key attraction at the fair, which was in New York that year. Adults paid 95 cents and 60 cents for kids to experience the nine-minute boat ride—with the funds going to UNICEF, according to Disney.
Now nearly 50 years later, Disney Consumer Products is revisiting this concept and working to turn it's a small world into a brand. It certainly has built-in brand awareness. it's a small world has been a staple of the Disney theme parks. Even those who have never set foot inside one of the parks are aware of it's a small world, the associated song, and positive message.
As Disney assessed its future branding options and examined what is happening in the world, it realized that the continued soft economy keeps nostalgia and familiar brands top of mind. It's these forces that have Disney turning it's a small world into its newest IP for fresh development.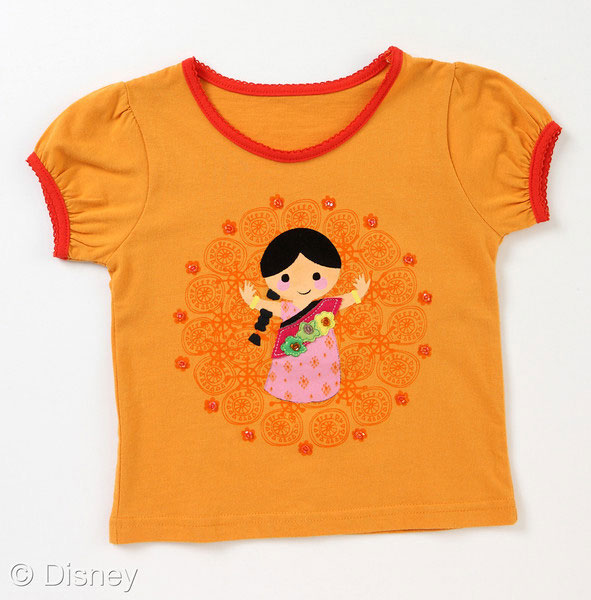 "We decided to use the artwork of Mary Blair as our inspiration for a product line," says Robert Oberschelp, director, Disney Collections. "it's a small world will be created as a franchise but we wanted to launch it as a children's brand first. We wanted to seed it into the marketplace and make sure everyone that touches it understands what it means. We want it to be an organic brand and not a forced idea," he says.
It's a brand that will grow over time and be spread among many retailers. The lead retailer is currently Nordstrom, which launched a newborn, infant, and toddler apparel line this past spring. The line is broken into seasons each featuring a country. Spring was called Japan Spring. Summer was titled India Summer. Fall is featuring Scotland Fall and winter will feature Russia Holiday. Each collection includes items priced from $18–$169 from collaborators such as Petunia Pickle Bottom, TOMS Shoes, Trumpette, Baby Nay, and Mighty Fine.
In addition, the collection teamed with The FEED Project to offer philanthropic pieces that will benefit UNICEF, according to Disney. The company also says there will be charitable give-back items in each seasonal delivery.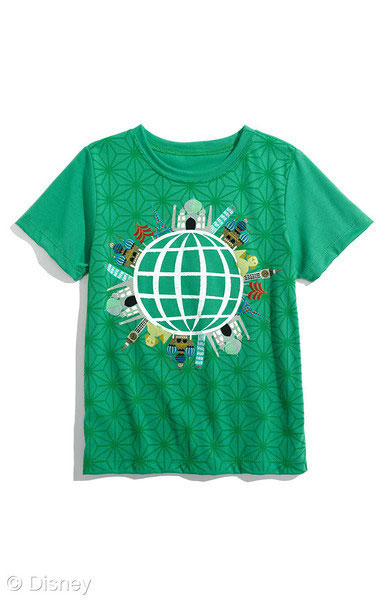 The line features the art and artistic elements of Mary Blair in high-end styling. "We are currently looking to expand it to an older demo—women's," Oberschelp says. "We have developed a look and feel. We are pulling it together and will hopefully have a debut with a specific retailer in the next few months."
Look for another set of countries next year. But just how does Disney choose which countries to feature? Oberschelp says that Disney looks at what he calls "a year in a glance" by pulling all of the seasons together and then assessing what's happening in the marketplace with trend services, visiting different countries, various stores, and simply looking at what is happening in the world.
"Our creative team pulls these elements together and puts the trend against a country to build a collection," he says. "We don't just choose four countries. It's about what is happening in the design world."
Look for it's a small world to develop into a larger brand over the next year with the announcement of new licensees and retail outlets. One of the newest licensees is Basq, the luxury skin care company that will create mother and child skin care products featuring Mary Blair's iconic it's a small world artwork.
In the meantime, watch this clip on YouTube from the 1964 Wonderful World of Color Disneyland Goes to the World's Fair.