New Deals for HGTV
ELK Lighting, Inc., announced that it is teaming up with HGTV to develop a line of lighting fixtures. The HGTV Home collection of table and floor lamps is expected to be in stores the first quarter of 2012.
In a separate announcement, Bassett Furniture and HGTV will create an HGTV Home-branded line of custom upholstery and accent furniture available in Bassett Home Furnishings stores in 2012. Also in 2012, separate HGTV Home furniture collections will be made available to the Top 100 and major independent furniture retailers across North America and select international markets. These exclusive furniture collections will be displayed in new showrooms at the IHFC in High Point beginning in April 2012 and at the World Market Center in Las Vegas in July 2012.
The HGTV Home consumer product line, launched earlier this year, includes offerings in paint, flooring, and soft goods.
Build-A-Bear Partners with Peanuts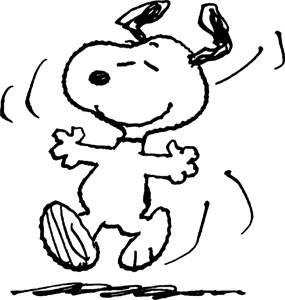 Build-A-Bear Workshop announced a partnership with Peanuts Worldwide for customers to make-your-own Snoopy in stores and online at buildabear.com beginning on September 16 for $23 for a limited time. Other characters from the Peanuts gang, including Snoopy's sidekick, Woodstock, and best friend, Charlie Brown, will be available in pre-stuffed mini-form for $7.50 each.
Guests who purchase Snoopy will receive exclusive gifts to be redeemed on Bearville.com, the Build-A-Bear Workshop online entertainment destination and virtual world. Guests will receive a virtual Snoopy Avatar and virtual doghouse for their Cub Condo. Additionally, consumers in Bearville will be able to go on Snoopy's Great Pumpkin Patch Quest.
Tetris Products from Paladone
Paladone Products, a gift supplier in the UK, and The Tetris Company, LLC, announced a new licensing partnership. The range of products will be launched in two phases, the first in October 2011 and the second in summer 2012.
Products available in the first launch include heat-changing mugs, cufflinks, jigsaw puzzles, and Tetrimino-shaped stress blocks. The initial range will be expanded during the second launch to include more gifts and gadgets. All products will either be in the shape of one of the instantly recognizable Tetrimino shapes or feature core Tetris brand elements.
Public Group Announces New Clients
Public Group, a branding and licensing studio, announced that it has been officially appointed as the licensing agent for North America for SONY/ATV Publishing and the exclusive licensing agent for Nicole Miller as well as Total Gym.
The news comes on the heels of growth and momentum for the firm's artist program that focuses on creating economies of scale and income for art makers through licensing.
"We are very excited to be working with such innovators and leaders in their respective industries," said Jonathan Breiter, principal of Public Group. "SONY/ATV, has some of the most recognizable musical words from The Beatles and Elvis to Jimi Hendrix. Nicole Miller is a design visionary who re-imagined eveningwear and continues to raise the bar for women around the world for over three decades. Total Gym are the inventors who developed the first incline plane resistance method of training, which is embraced worldwide. We look forward to creating a new consumer dialogue and extending these great brands through licensing."