It's no secret that Amazon offers a lot of opportunities to promote and sell your products in today's marketplace. But figuring out how exactly to navigate this landscape and all its features—and actually understand what works and what doesn't is no easy feat. That's why we enlisted two companies that have figured out the secret sauce to share their thoughts and offer some advice for driving traffic and sales.
Shop Talk with Sellics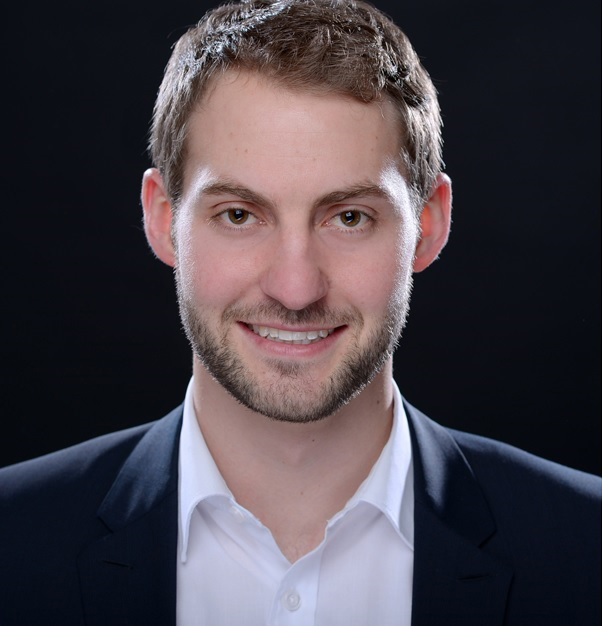 Franz Jordan is the CEO of Sellics, a leading all-in-one software tool designed to help brands succeed on Amazon. Sellics evolved from Franz's first company Marketplace Analytics, a German data analytics company that was the first of its kind to focus on Amazon SEO back in 2014.
How do I get more customer traffic for my products on Amazon?
The key to generating more traffic for your product on Amazon is search visibility. Simply put, the more times your product is displayed in Amazon search results, the higher your sales possibilities.
Given that the majority of sales is made on pages 1–3 in Amazon search results, in order to maximize your product visibility, you must work to get your products displayed higher in Amazon search results.
Sales history is a critical factor scanned by Amazon's algorithm when ranking products. The more frequently your product is sold, and the more likely other customers will purchase the same item, the more likely Amazon will push your product higher in search results.
To ensure a healthy sales history for your product, you should be running Amazon Pay-Per-Click (PPC) ads. Additional sales generated via your paid ads will help to boost your sales velocity, and in turn will have an ongoing positive effect on your visibility in Amazon search results.
What is Amazon SEO and why is it important for my sales?
Amazon SEO refers to Search Engine Optimization on Amazon. Similar to Google, in order to have your product displayed to customers in search results, you must optimize your product listing for Amazon's search engine.
It's important to understand that customers exhibit different shopping behaviors on Amazon compared to Google. On Amazon, a customer can only find your product if the customer's search enquiry is matched to one of your product keywords.
This makes keywords one of the most important success factors on Amazon. If you forget to include a relevant keyword, you risk your product not showing up at all in Amazon's search results for that customer search query. To maximize your visibility and sales potential, your goal is to research all relevant keywords that could match the search queries of a customer, and insert them in your Amazon product listing.

How exactly do Amazon Sponsored Products and Sponsored Brand ads work?
Amazon Sponsored Products and Sponsored Brands are the two main ad formats available on Amazon's paid search marketing platform. They are both keyword-driven (PPC) ads that appear directly in the organic search results on Amazon—which is exactly what makes them so effective.
Sponsored ads get triggered when a customer's search term matches one of the keywords bid on by you (the advertiser). This is very valuable, as it means customers that visit Amazon to buy something specific will also see your highly relevant ad during their purchasing process.
Sponsored Products ads are displayed in search results with a 'Sponsored' label, and these ads can be found anywhere on the search results page, and on Amazon product detail pages. Sponsored Brands (previously known as Headline Search) ads are displayed directly below the Amazon search bar, which means they receive the top ad placement in search results.
Compared to ads via Google or Facebook, the intent to purchase is generally higher on Amazon. This makes Amazon Sponsored ads very effective for lower funnel sales conversion, where you know your customer is already at the point of purchase, i.e. browsing Amazon search results or on Amazon product detail pages.
What is the best way to deal with resellers selling my products on Amazon?
If your products are available on Amazon, chances are it's not only being sold by you. Loss of control over prices and resellers on Amazon is a huge concern for many vendors. While you cannot get Amazon to stop the flow of unauthorized resellers on their platform, you can tackle what you can control, which is your own distribution.
You will need to have a tight control over your distribution channels, implement a distribution agreement with your distributors and retailers, and actively monitor all your channels. You must define the selling policies in your distribution agreement which have to be signed by your partners to get access to your brand. You can stipulate that only content and images provided by your brand can be used on Amazon, and that your MAP pricing must be adhered to.
Of course, identifying sellers that violate your distribution agreement is not always easy. This is particularly challenging on Amazon, where new sellers crop up every day and contribute to the constant flux of price changes, as sellers compete with each other (and you) to win the Buy Box.
It requires ongoing management and monitoring of your resellers on Amazon. To monitor the selling activity of your products on Amazon, you can use software tools like Sellic's to track your resellers, see which products they are selling (and what price), and whether they are competing to win the Buy Box. These tools will help you to quickly identify unauthorized sellers and sellers breaking minimum advertised pricing (MAP).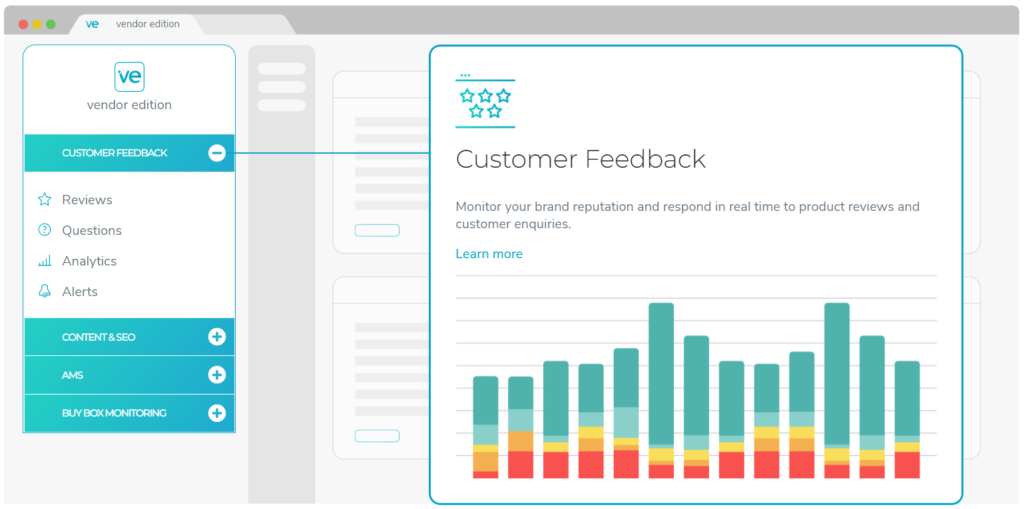 How can I protect my brand's reputation on Amazon?
Vendors must be proactive to manage how their brand is being represented on Amazon. On a day-to-day basis, vendors may find themselves dealing with unauthorized changes made to their product listing pages, whether initiated by Amazon or third-party sellers.
In order to monitor the quality and accuracy of your brand's content on Amazon, you can use software like Sellics to track all changes made to your product listings, and revert any unauthorized changes that do not accurately represent your brand.
Managing your customer reviews and questions, and having a plan of action in place for responding to negative reviews, is also important for your brand's success on Amazon. Negative reviews left unattended can be damaging for sales and your brand's reputation if not handled correctly.
You can use Sellics to handle your customer reviews in bulk, and setup email alerts for new reviews. You can filter customer reviews by their star rating, and prioritize negative reviews with 1-3 star ratings, which will likely require your immediate attention.
By actively engaging with your customers on Amazon, it enables you to build positive sentiment for your brand, and ultimately enhance your customer trust and brand loyalty on Amazon.
Shop Talk with JudoLaunch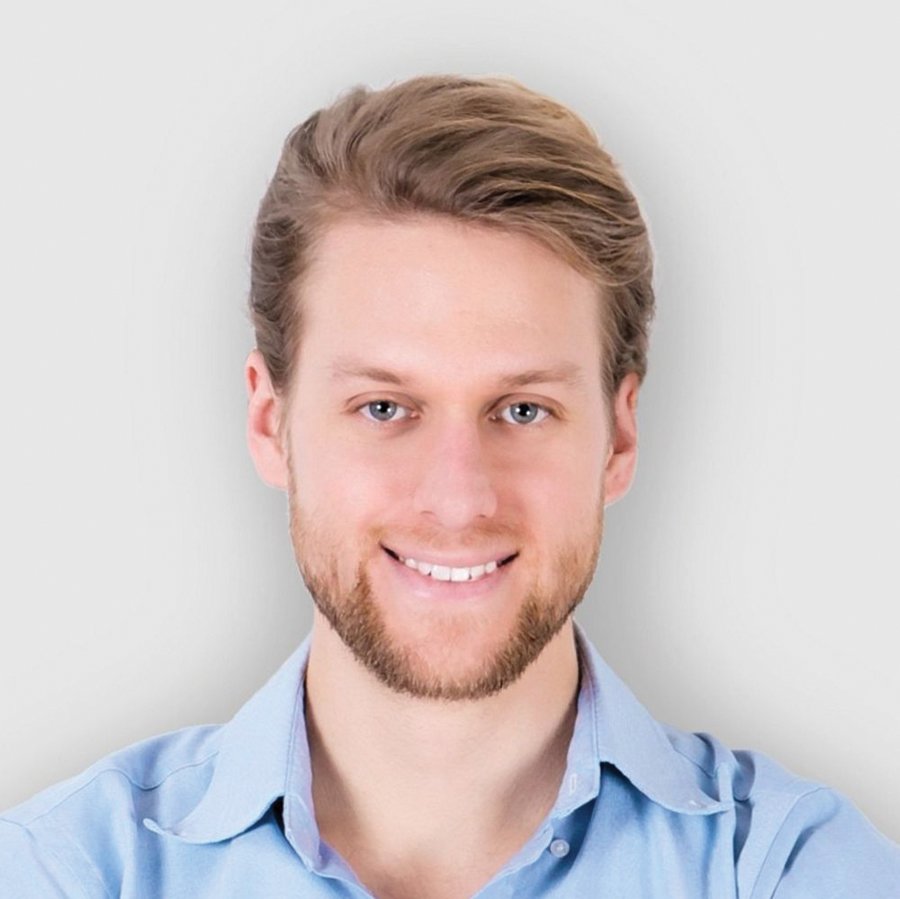 JudoLaunch founder Chris Rawlings spent years developing strategies for working with Amazon Marketplace while growing an online healthcare brand which went on to sell millions of dollars of product. Based on that experience with Amazon and his demonstrated track-record developing online businesses, Rawlings combined software and services to automate his proven success formula at scale.
How big is the opportunity on Amazon this year?
In 2018, Amazon closed around $250 billion in marketplace revenue, just in the United States. That represents half of all e-commerce in the U.S., making it by far the biggest player.
It's also where people go with their wallets in their hands. People go to Google to search for information; they go to Facebook to look at pictures of their friends; they go to Amazon to buy things. When it comes to product searches, Amazon leads the way with 46.7 percent market share compared with Google's 36 percent share.
Digital retail is expected to be 15 percent of total retail sales in 2019, and that number is increasing yearly. Most experts think that digital retail sales will be the vast majority of retail sales within a decade. If you sell any kind of physical product, Amazon is the place to be.
How many Amazon sellers are there now, and how many will there be in a year?
There are 5 million total Amazon sellers globally, and that number is increasing by more than a million per year. As retailers such as Sears and others go by the wayside, more brands and retailers are realizing that they have to sell on Amazon if they are going to survive and thrive.
What are the differences and advantages of selling directly to Amazon versus their marketplace?
When you're selling on Amazon, you have more control as a third-party merchant. If your relationship with Amazon is a vendor, they have control and you have very little ability to affect the sales of your goods.
If you want the ability to influence the amount of sales in the maximal way, selling direct from your own brand on Amazon as a third party merchant is the best way to proceed. However, if you want to be hands off and have a more traditional wholesale approach, than selling as a vendor might be the better option for you.
Are sellers maximizing close to their potential on Amazon?
Absolutely not. I can tell you, just from scrolling through Amazon in any category, that an overwhelming majority of sellers are not maximizing their sales because they don't understand the Amazon ecosystem. Understanding the ecosystem is both an art and a science.
There are two main factors. One is getting people to see your listing. That's what we call visibility. The second is getting people to take action once they're on a listing. That's what we call conversion.
Visibility comes down to ranking for keywords and maximizing your paid Amazon advertising. Conversion comes down to having a product listing that inspires people to take an action, which is either clicking Add to Cart or buying the product. Sellers must look at their product listing in its totality, which include keywords, photos, videos, title, bullet points, description, enhanced brand content, and backend keywords.
What are some common mistakes made by sellers?
One of the biggest mistakes is writing a listing that speaks to either people or robots, not both.
For example, you may have seen a listing that looks like it's stuffed with random words all over, and it doesn't really make sense. The person who wrote that listing was trying to maximize its ability to be read, and picked up, by Amazon's A9 algorithm. That is good in the short term, as it helps get more visibility for more keywords, however, the overall effect is negative because it turns off the reader. It doesn't speak to the humans that are actually reading the listing.
The other big mistake is writing a listing that only speaks to humans. If you're listing has only product instructions and descriptions, and you're not conscious of Amazon SEO and listing optimization best practices, then you'll miss out. You'll miss out on all the long-tail keywords that need to be put into the listing for it to show up in search. These are the more specific keywords that customers could be searching when they're looking for exactly what you sell.
The art and the science of writing a listing comes down to having both —a listing that's appropriate that gets picked up by the A9 algorithm; and a listing that gets read by people and converts into a real sale.
Many companies specialize in Amazon sales. Do most of them really help?
There are a number of companies that specialize in Amazon sales. It depends on what route you want to go.
For instance, there are companies that carry other people's brands, create a distributorship deal with them to be their exclusive Amazon partner, and then sell the products for the company, similar to being an Amazon vendor.
Then there are companies that help you to optimize your own sales. The problem here is that this is a young space that's fast evolving, and many of those companies are similar to the kinds of sketchy players you might find in the affiliate world. There are a number of companies that will help you in the short term, but do so in a way that makes you susceptible to getting suspended or banned by Amazon by not fully knowing all of its rules and policies.
Amazon has very strict policies in its terms of service as far as what can go in a listing, and what you can do to promote a listing. I've seen countless sellers get banned, suspended, or get their listing suspended because they used some kind of service that wasn't sensitive to Amazon's terms of service.
How is JudoLaunch different?
I founded JudoLaunch after creating my own spinal health brand that was very successful on the Amazon channel, and then expanded to seven different Amazon markets around the world.
I injected my own expertise into JudoLaunch. Basically, I codified what I had learned about the art and the science of selling on Amazon into a tribe of fantastic individuals who share the passion for helping others to grow and succeed.
We understand Amazon on a deep level. We help sellers to expand their sales without violating any terms of service while maximizing all potential compliant strategies. We've helped hundreds of brands increase their Amazon revenue and launched more than 1,000 products to top positions in their category on Amazon. Our job is to lead the way in creating new strategies that work to help brands succeed on Amazon as the marketplace continues to grow and change at light speed.
How effective is PPC on Amazon?
Not too many people know this, but last year, Amazon's advertising division was its fastest growing division. The two major online advertising giants are Google and Facebook, and Amazon wants to be next.
The PPC platform on Amazon came out a few years ago and it's still relatively young. The ability that you have to affect your campaigns through Amazon's own platform is somewhat limited. In order to run campaigns, you need to download and analyze .csv files and Excel sheets. You also need to be a keyword expert in order to run a successful campaign.
PPC on Amazon can be extraordinarily effective if you have a good strategy and active management. The problem is, Amazon PPC management is a very rare skill. Not many people have someone on the team they can dedicate just to PPC.
This is why we designed Judo's PPC tool, which allows Amazon sellers to put their PPC on autopilot. As a seller, you can select a goal for your PPC, and use our software to automate your campaigns to achieve that goal.
That goal might be maximizing profit; or maximizing visibility at the expense of profit; or launching a new product using paid advertising; or even liquidating overstock inventory that's costing you in warehousing fees. It's extremely easy to use and has a beautiful interface.
How important are videos and photos and sales conversions?
Photos and videos are extremely important on Amazon. They are the equivalent to the packaging at brick and mortars.
On average—and we've seen this in Amazon's own data—videos in the U.S. market increased conversions as much as 80 percent. They are particularly helpful to close the deal with consumers on Amazon.
Vendors often forget that these are product videos, not commercials or sizzlers and should be no longer than 30 seconds in length. You want your product video to speak to the consumer about how the product will look and feel when it arrives, and how it works. You also need to pay attention to reviews and questions and see if your video answers some of the most common concerns a consumer might have before purchasing your product.
As for photos, they are the tactile experience that a customer has with your product online. Unlike when you're in a store where you can pick something up and spin it around, when you're shopping online you can't do any of that. Your only experience of the product is the photos.
Having extremely high quality photos with close-ups, flourish shots, shots that clearly display the benefits, shots that clearly display the features, shots that show the product in use are all extremely important. In a recent study, 63 percent of consumers found product photos to be just as important when making a purchase decision as descriptions, ratings, and reviews.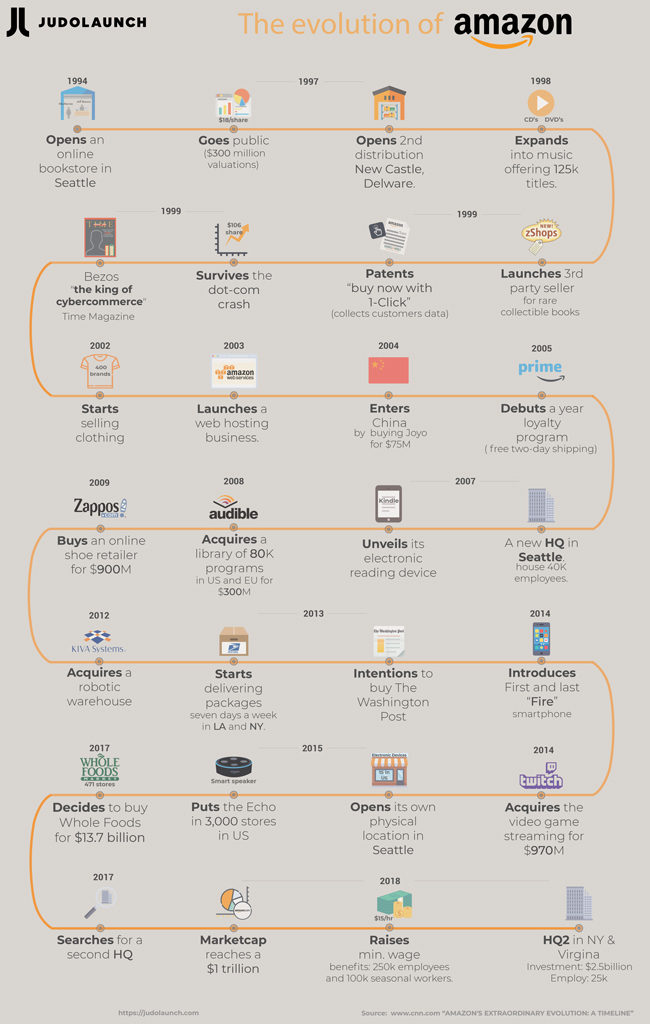 JudoLaunch has a whole ecosystem of services on Amazon. What services do you offer and how do they positively affect sales?
JudoLaunch's ethos is to help sellers succeed on Amazon. Everything that we do comes down to helping you to succeed.
We can help you optimize your listings, create effective videos and photos , and help you launch your products so that you can get good conversions for the products that you've worked so hard to develop on Amazon. We get visibility and organic ranking through a proper launch campaign, so that people see the listing, and then buy the listing. It really all comes down to this.
Beyond that, we have more in-depth services where we can manage Amazon channels. We provide you with strategic direction, and handle all of the day-to-day operations for your account.
We're also coming out with a new software that automates Amazon PPC. This is driven by artificial intelligence, and allows sellers to put their campaigns on autopilot to achieve their advertising goals.
We're also fiercely passionate about what we do. We're a company with a very unique culture. Our dedicated team views ourselves as a tribe that is as concerned with your growth as we are with our own growth.
Our CEO also sat down with Rawlings in a one-on-one interview earlier this year. You can watch to learn more here: