Most everyone in the industry knows and loves Lynn and Michael Marra of Marra Design Associates, but I bet you didn't know their history and how they got their children involved. For instance, I personally didn't know their daughter Marlene was still involved until I saw Mike's recent Facebook post and I had to get their story. The Marra's is a fun story that I know you'll enjoy reading.
(pictured above is the MDA team hard at work (l-r): Marlene Ingham, Michael, Melinda, Lynn, and Mike Marra.)
How did your family first enter the toy industry?
Short answer, totally by accident and never imagined.
It's 1971 and I'm a newly graduated mechanical engineer with no experience applying for jobs in a down economy and competing with out of work engineers having 10 plus years of experience. Ouch. Hasbro Industries ran a classified ad in the Providence Journal for a R&D engineering position. I'm thinking, "Toys need engineering?"
Toys were not on my radar at all as I'm trained to design tools, jigs, fixtures, and industrial machinery. Nonetheless, I applied and secured the position in Hasbro's newly formed R&D department. My goal was to stay a few years, gain experience, and then seek a real engineering position.
Low and behold, toy design and engineering turned out to be a greater challenge than I imagined where an extra penny's cost made the difference in a product going to market or not. Toys required major creativity and clever thinking to execute safety, ergonomics, play-ability, unique looks and functions while keeping tooling, material and production costs very competitive. Most shocking was the fast-pace timing to market. Delaying Christmas is not an option because your project is running late. Oops! Once bitten by the glamour, fast pace and various product categories the toy industry offers, I never looked back to pursue my original career direction.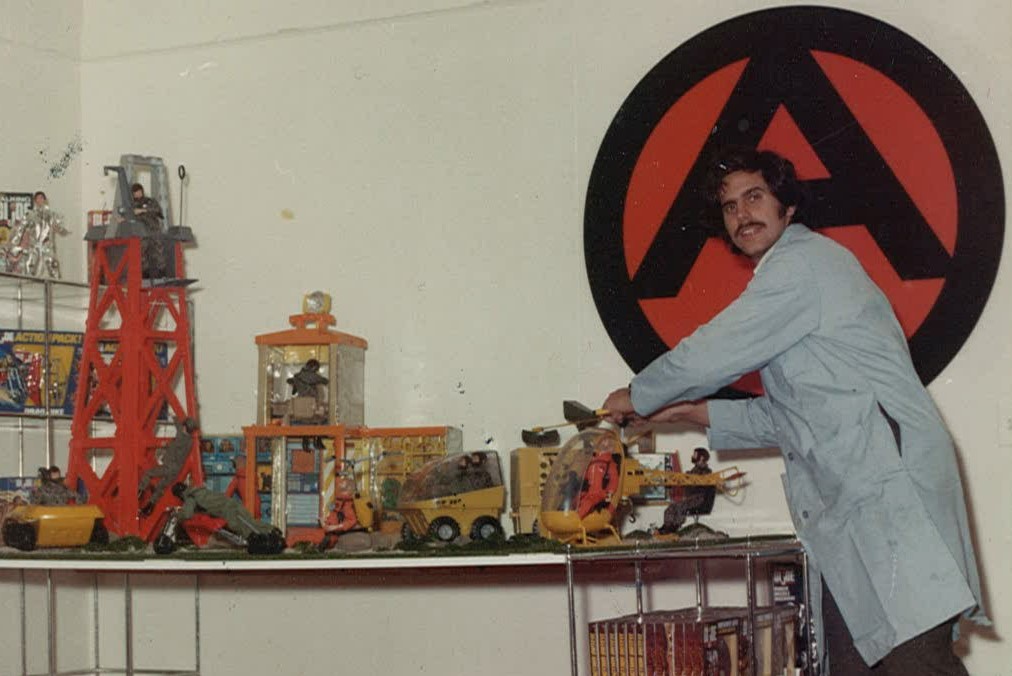 Nineteen years later, while serving as director of R& D engineering for Tonka Toys (my path to Tonka was Hasbro, Marx Toys, and Colorforms), I found myself downsized when Hasbro purchased Tonka and closed the Minnesota corporate offices.
My wife Lynn and I decided not to uproot our children (Marlene, Melinda, and Mike) again to entertain the various toy company job offers. Marra Design Associates (MDA) was born and continues to invent, develop and act as an agent licensing toys, games and seasonal products for nearly 30 years.
Who has been involved and who is involved now?
It was a welcome relief when Lynn used her spare time running the office, racing out all times of day and night getting color copies from Kinko's and mounting them for next-day presentations to one of the many visiting toy company execs seeking new product concepts. Eventually, she took sole responsibility for evaluating new ideas from the general public inventors. A critical function Lynn continues to this day.
The kids:
Fast forward to the mid-90s, and I receive a call from a family-owned East Coast game manufacturer entering the world of entertainment licenses and seeking trivia concepts for a popular TV show IP. The company had contacted several professional toy/game design studios with the following challenge. A licensing agreement would be executed with the company whose concept was chosen. Our plate was full and their submission timing very short. I didn't know how to fulfill the commitment just agreed to. Then I hear Marlene, Melinda, Mike and their friends giggling and laughing in the family room watching TV. I thought, maybe workload mystery solved?
The TV show IP in question was one the kids watched regularly. I waltzed into the room and asked them to turn off the TV and made the following proposition: We need three to four game concepts and if one of their concepts was accepted over the other professional submissions, they would share 60 percent of the royalty income. The risk? Zero dollars for their development time, game board and component design had to be consistent with the theme, gameplay had to feel like players were part of the TV show, and it could not look like or feel like Trivial Pursuit™. MDA would ensure rules were properly written, develop and pay for artwork, and prototypes. When Mike and his friend found out payment was predicated on winning and securing the licensing agreement, they promptly left the room grumbling, "We're not working for nothing."
The girls, however, dug in, met the deadline and the rest as they say is history. Three months later MDA received its first royalty payment and cut checks to the girls. Marlene and Melinda came home from high school and each found a check worth $4,600 in their mailboxes. The teenagers went wild with excitement and disbelief. Mike  then asked, "Why did my sisters receive a check and I didn't get one?" My retort: "Remember when you and Shawn walked out months ago?" Lesson learned, and for the next 10 years Marlene, Melinda, (Kirsten, Melinda's friend), and Mike were the creative force behind the game company's very successful themed trivia game line among other non-trivia games.
Do you think the next generation will get involved?
Eventually, all the children went off to college and pursued careers in their respective majors leaving Lynn and I to continue running MDA to this day.
Marlene married Chad Ingham who was and is an avid weekly gamer. Our daughter found enjoyment playing the more sophisticated games and joined Chad and friends for weekly game nights. Chad and Marlene now own and operate Top Shelf Gamers, a company that makes tabletop gaming experience better by supplying token upgrades to all the most popular games. Top Shelf Gamers shows at GenCon events.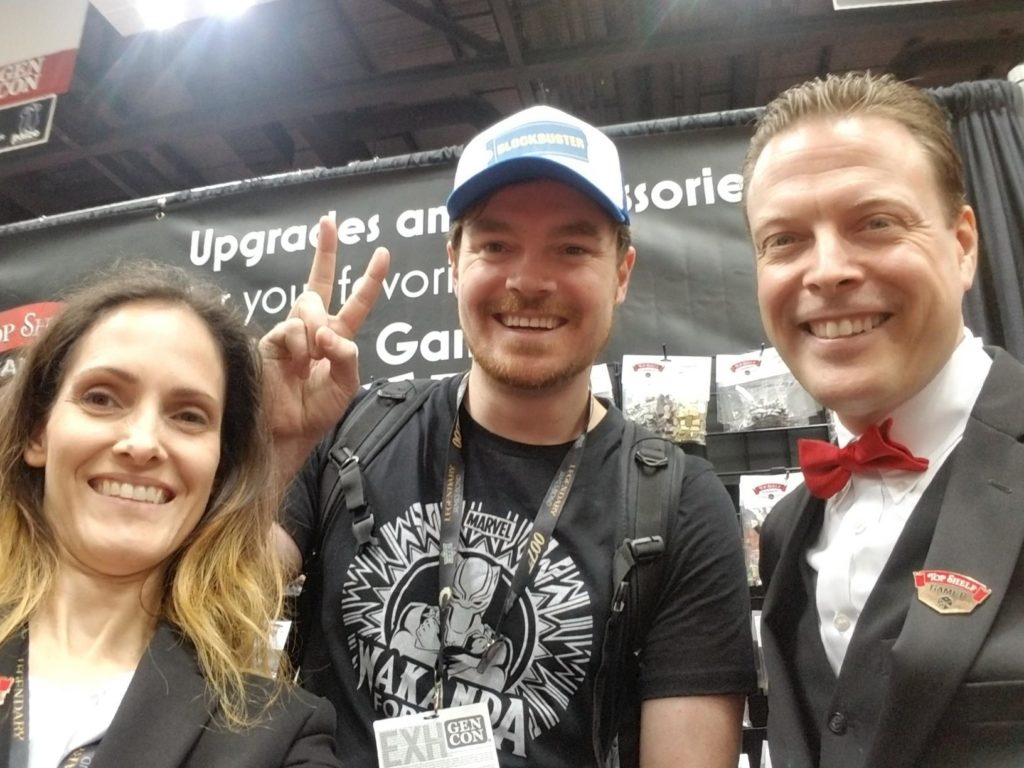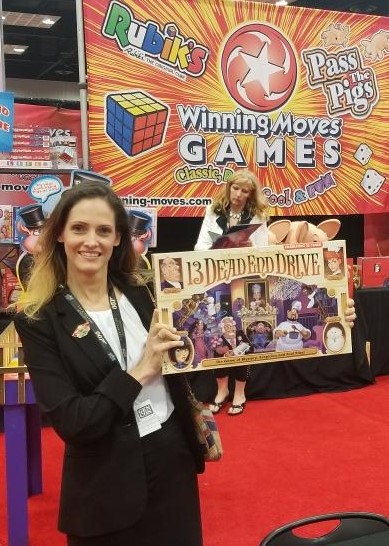 How has business changed over the years?
In my opinion, the professional inventing community has fewer mid-tier companies (defined by sales revenue in the hundreds of millions), due to buy outs, mergers and bankruptcy. These maverick companies would take a flyer on unrelated items and TV advertise them. Retailers now seek the latest hot entertainment licensed product lines which have a built-in high consumer awareness. Toy manufacturers are happy to oblige since IPs define which toys and accessories will be produced and helps to reduce advertising budgets as movies, TV shows and animations are released to the public with studio backing. Producing IP product lines leave fewer openings for non-IP related concepts to be licensed from professional inventors.
What advice do you have for others thinking of joining the family business?
First and foremost, make sure you are also very good friends with family members, as in our case, Lynn, my wife of 45 years this month, and I have been working together 24/7 365 days a year since MDA opened for business 30 years ago and still happy to wake-up next to one another every day.