CHITAG's Mary Couzin chats with the Herbert Brothers, game inventors, filmmakers, and winners of the 2009 Doritos Super Bowl ad contest.
How did your family first enter the toy industry?
Someone once said it takes about 10 years to become an overnight success. That was exactly how long it took for the Herbert Brothers.
The Herbert Brothers consist of five boys who grew up in rural Indiana playing games with their parents. They learned to revise many popular board games, which often only accommodated up to six players, reinventing them to work for the family of seven. After graduating from Purdue University in 1997 with a degree in graphic design, the oldest of the five Herbert Brothers, Joe, decided to invent a game. With help from his brothers Dave, Matt, Josh, and Pete, they came up with several ideas, including a new way to play and compete in trivia without ever having to know the answer to a single question — and everyone loved the concept. But, it didn't work with just any random trivia questions. The uniqueness of the game's trivia required a lot of time and research, because the answers had to be one of four colors or a number from zero to three.
After 10 years of researching and finding trivia questions, their game was ready. There was just one problem. Now what? The Herbert Brothers had never launched a product, invented a game, or even knew of anyone in the industry. Joe and Dave set out to meet people, and figure it out. Several super-talented and well-respected people with various experiences in the industry would soon become not just a resource, but dear and valued friends, including Mary Couzin from CHITAG, Global Toy Expert and consultant Richard Gottlieb, and Mike Hirtle, formerly of Hasbro, just to name a few — and there are several more.
In 2008, Joe and Dave Herbert arranged to attend Toy Fair in New York. It was their first toy and game convention. They spent most of their time talking to and meeting inventors. After the show, the Herbert brothers, with help from their parents, pulled together enough money to manufacture their game, and reserved a booth for the 2009 Toy Fair in New York to launch their new game they called Triviathon.
All roads lead to 2009. During the previous 10 years that led up to the introduction of Triviathon, and the Herbert Brothers to the world of games, the brothers were following a similar 10-year path toward making a name for themselves in the film industry. In addition to inventing games, they decided to also make movies, because… Why not?
The Herbert Brothers couldn't afford to make a full length movie yet, but they could afford to make a 30-second movie. As it happens, Doritos held a contest where anybody could submit a 30-second ad, and the winning commercial would air during the Super Bowl. Doritos also announced a bonus prize. If the winner's ad was ranked by the USA Today Ad Meter as the #1 Super Bowl spot, beating all other Super Bowl ads, Doritos would pay a million dollar prize. Anheuser-Busch (Budweiser) had won the top spot 10 years in a row leading up to 2009. Out of several thousand submissions from around the nation, the Herbert Brothers' ad, "Free Doritos," was selected as the winner of the Doritos contest. On February 1, 2009 in Tampa, Florida, the Pittsburgh Steelers defeated the Arizona Cardinals in Super Bowl 43. And the Herbert Brothers' "Free Doritos" ad beat Budweiser to become the #1 Super Bowl ad of 2009, making the Herbert Brothers the first million dollar winners of the Doritos "Crash the Super Bowl" ad contest. Upon this incredible achievement, Joe and Dave Herbert spent the next couple weeks appearing on or being talked about in several radio and television broadcasts including The Today Show and Good Morning America, and were even invited to be guests on The Tonight Show with Jay Leno.
Timing is everything. The million dollar grand prize and media frenzy surrounding the Super Bowl happened just two weeks before the brothers were set to show up in New York at the Toy Fair with their new game. The exposure generated a lot opportunities for the Herbert Brothers who quickly realized that selling their own game was not among their strengths. From that moment, they begin to license their game inventions to various companies. Their card game WordAround was nominated for a Toy of the Year award in 2014, and their seventh game invention, a drawing game called SpinDoodle, is set to launch in 2020. They finished filming their first movie, Between Waves, starred in a reality TV show, and are now working on more movies.
Visit herbertbrothers.com if you are interested in seeing more from The Herbert Brothers.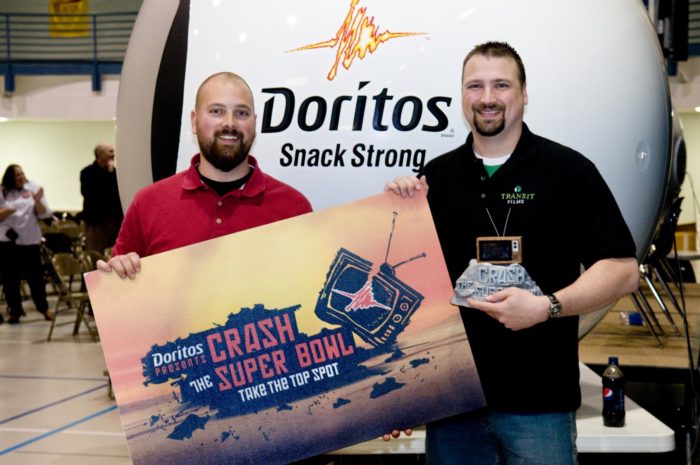 Who has been involved and who is involved now?
Joe and Dave Herbert run the game inventing business with help from their brothers Matt, Josh, and Pete, and their parents, John and Diane Herbert. Joe Herbert's close friends, Matt Browning and Conor Geary, have also been helpful in doing research, brainstorming new ideas, and play-testing games.
Do you think the next generation will get involved?
Several of The Herbert Brothers' kids are already getting involved, with a few more toddlers to join the ranks in upcoming years. In fact, Dave's kids have entered their own game inventions into the Young Inventor Challenge at CHITAG over several years, and his son, Adrik, won the competition for his age group in 2010.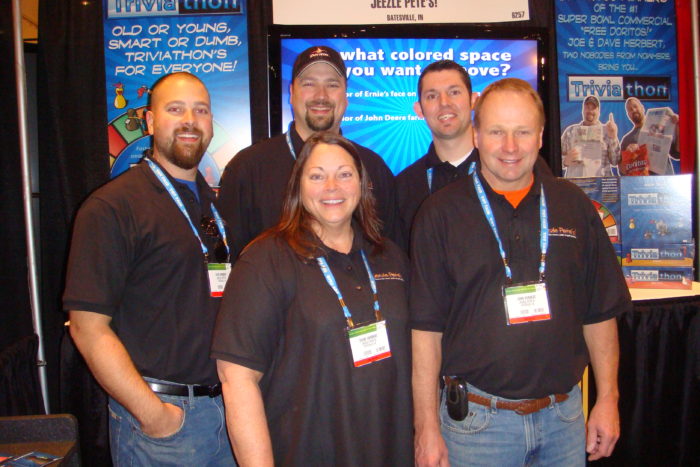 How has business changed over the years?
It's true what they say — the more things change, the more they stay the same. While the industry changes often with trends and new technology, it hasn't really changed for us because our approach always remains the same — discover a unique new perspective that turns familiar play patterns into something that has never been seen before. Our talents in video production have become an advantage to us over time, with video becoming more and more popular as a great way to submit new concepts to companies.
What advice do you have for others thinking of joining the family business?
First, if you don't have a lot of important people in the industry rejecting your ideas, then you aren't talking to enough people, or the right people. If you have the confidence a great idea requires, then it won't discourage you. The truth about creative people is that they are usually ahead of everyone else. As mentioned earlier in this article, "timing is everything." Second, spend no more than 10% of your time talking to people, and the other 90% listening. Third, as Dave Herbert suggested on live television after winning the Doritos Super Bowl ad contest, "Never give up! The ONLY way to fail is to quit… or die."