Jim Benton might best be known for his award-winning property It's Happy Bunny, but there's more than sarcastic bunnies in Benton's arsenal. From The Misters, Just Jimmy, Franny K. Stein, and Meany Doodles to newer properties such as Kissy Doodles, jOkObO, and J.K. Monster, CopCorp Licensing brings Benton's work to audiences through a variety of products. Carole Postal, president of CopCorp, spoke to aNb Media about helping Benton launch these licensed properties.
Laurie Leahey: There are several new Jim Benton properties out now. What can you tell me about those?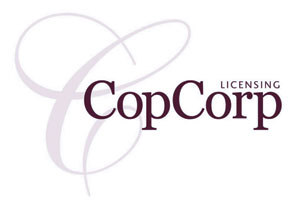 Carole Postal: Kissy Doodles is a new humorous character property starring a cute little girl who always manages to maintain a happy mood. Kissy Doodles' "unsinkable optimism" stands in stark contrast to the attitudes of her "perpetually irritable" sister Meany Doodles.
jOkObO is a collection of Benton's funny and provocatively drawn cartoons and painted sketches. Although jOkObO cartoons are executed in a wide variety of styles, the use of simple images to express complex themes allows for ambiguity that supports the subversive interpretations and multiple layers of meaning. Different people see different things and, for those who look deep enough, there is often humor on several different levels.
J.K. Monster is a fun, cute-but-quirky monster character for young kids. For adults, J.K. Monster may be a humorous reminder of the "little monster" that shows up in every child from time to time.
L.L.: What types of licensed products will be created for these properties?
C.P.: CopCorp already has a few key licensees on board in the U.S. Jerry Leigh has been granted the rights to manufacture and market Kissy Doodles-branded T-shirts and sweatshirts for juniors, girls 7–16, and plus sizes throughout the U.S. across a wide range of retail distribution channels.
Hot Properties has been granted the rights to utilize Benton's jOkObO artwork on a wide range of licensed products including magnets, buttons, key chains, patches, and key covers. BrownTrout Publishers has been granted the rights to produce and sell note cards, bookmarks, and 2012 calendars featuring Benton's jOkObO artwork. FYI Designs has been granted the rights to make and market jOkObO knitwear.
Now & Zen Productions has been granted the rights to manufacture and market boys' and girls' infant and toddler onesies and T-shirts, toddler fleece, and infant sets and bibs based on Benton's J.K. Monster.
L.L.: Are there other product categories for which CopCorp is actively seeking licensees?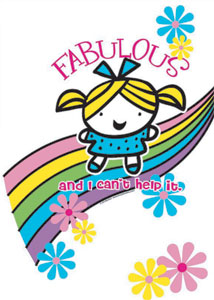 C.P.: For Kissy Doodles, we would like to add licensees for stationery and paper goods, as well as fashion accessories. For jOkObO, we are actively seeking licensees in apparel, as well as fashion accessories, among other categories. For J.K. Monster, we'd be happy to discuss interest in any and all categories that would complement the children's apparel from Now & Zen Productions.
L.L.: Are there plans to take these properties' licensing programs global?
C.P.: CopCorp may eventually take Kissy Doodles, jOkObO, and/or J.K. Monster licensing programs global but right now that would still be premature. As with It's Happy Bunny, CopCorp would prefer to make sure these non-media properties are more firmly established in the U.S. market before attempting to compete globally against big-budget entertainment properties. It's a strategy that worked well with It's Happy Bunny so, unless we see a compelling reason to deviate from that game plan, CopCorp and its network of trusted affiliate agencies have the patience to wait until the time is right.
When the time is right, however, we are confident that each of these Benton brands can make the jump overseas just as well as, if not even better than, It's Happy Bunny. jOkObO would seem to be a strong candidate for global expansion since much of the artwork stands alone without a caption of any kind and, therefore, would require no translation at all. But the real key to success for It's Happy Bunny and other Benton properties as potentially global brands is that humor has universal appeal (everyone loves to laugh), and Benton's particular sense of humor seems to resonate with people everywhere.