Neat-Oh! launched in 2005 with one dad's idea for storing his son's toys. The ZipBin was launched and is now sold around the world in both licensed and non-licensed versions. Neat-Oh! is now in a position of growth through licensing, line extensions, and new product development.
Nancy Lombardi: How has Neat-Oh! evolved since the company started in 2005?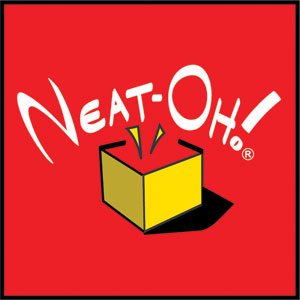 Dee Farrell: We started with a patented innovation called ZipBin. It zips open into a flat play surface then zips up to create a storage bin for all types of toys. Anybody that has stepped on a toy with their bare foot understands the value of this product. ZipBin is now in 50 countries. Wayne [Rothschild, company founder] has been in product development for 20 years and has more than 60 issued and pending patents. While he has worked in video game development, his son Max's messes and the desire to clean them up brought him into the toy business.
In addition, we partner with many major toy manufacturers to design and manufacture OEM products. We have OEM products that are ZipBin co-branded. Some of our partnerships are with Early Learning Center, Toys "R" Us, Learning Curve, The Alexander Doll Company, Costco, and many more. We have doubled our growth in the specialty market for the past two years.
N.L.: How has Neat-Oh! weathered the recession?
D.F.: We've doubled in size in each of the past two years. We had many things in place that made that happen. Our product is practical and practical sells in recessionary times. We have diversity in our customer base—almost 70 percent of our business is derived from international customers. We also have a patented, proprietary product that gives us a solid base. Finally, we have multiple products at price points that make our practical items affordable.
N.L.: What are some of the changes you've gone through while growing?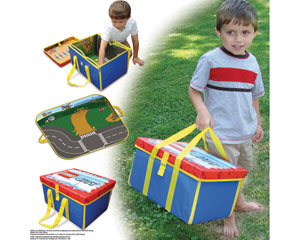 D.F.: Both Wayne and I have backgrounds in technology and product development from other industries. We have built the company with a significant amount of automation and use of software. We have built efficiencies and competencies into the company, which has helped us be lean and competitive. We also understand our product and its place in the market much better. For instance, we know that when our product is merchandised next to a related toy product it sells twice as fast and is better understood. We continue to create innovative, practical, useful, and high quality products.
N.L.: Where do you see the most opportunity for Neat-Oh! in the future?
D.F.: We do a significant business as an OEM manufacturer for some of the industry's biggest and best-known companies. We plan to continue to build those relationships. We've learned a tremendous amount from our partner companies, which has helped us grow faster than anticipated. Licensing is new to us and there is plenty of development we can do there. We have several Neat-Oh! brands that are gaining in the market and we have an exciting girls' fashion launch coming soon.
N.L.: Neat-Oh! has acquired licenses for LEGO, Duplo, Star Wars, Barbie, and Hot Wheels. Why did the company get into licensing?
D.F.: As a smaller manufacturer, we know the difficulties of building our internal brands. So, licensing made sense especially for our proprietary platform. Licensing has also helped us get noticed by retail buyers. For us it is an entrée to getting our branded items into the market.
N.L.: What's new for 2011?
D.F.: We are launching 18 new products including new licensed products from Star Wars, Barbie, and Duplo. We are introducing a new line called Real Relics that is a line of large museum-quality replica dinosaurs and wild animals. These include a play mat. We are also launching play spaces, which are more environments than play mats. These include dollhouses, a fire station, and even a Barbie purse that doubles as a portable closet and dressing room for her shoes, dresses, and accessories.
We are also taking an exciting departure from our mostly boy line with new girls' fashion items. It really gives us interesting opportunities to partner with major girls' retailers and cosmetics manufacturers.
Neat-Oh! loves the inventor community and is working on new inventor items for 2012.