Art Impressions represents intellectual property owners such as artists, illustrators, designers, photographers, manufacturers, publishers, and celebrities. Among the properties the agency represents is SO SO Happy. Cindy Bailey, CEO of Art Impressions, discusses launching the property and establishing it in the marketplace.
SO SO Happy is a character-based brand featuring robots, monster-like creatures, and those that fall under the category of "odditees." The SO SO Happy website describes the brand's mission as embracing individuality, building self confidence, and inspiring positivity and acceptance among all beings—real or imagined.
Chris Adams: What strategies helped gain traction in rolling out the SO SO Happy licensing program at retail?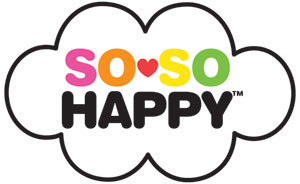 Cindy Bailey: It's always challenging to launch a brand at retail without entertainment to anchor it—whether it be a TV show or feature film—and these difficulties are compounded by weak economic conditions. We pride ourselves on our creative marketing initiatives and how we generate awareness of our brands and harness that customer enthusiasm to drive sales for our retailers. For SO SO Happy, which is geared toward the teen demographic, we continue to reach out in ways that are relevant to them—namely, through extensive use of social media. Our positive messaging has also been instrumental in building buzz about the program. SO SO Happy is all about being kind to one another, embracing individuality, spreading love, and accepting people as they are. We proudly donate 10 percent of its profits to organizations that help young people struggling with everything from medical crises to depression, bullying, and poverty.
We are extremely passionate about the anti-bullying messaging of the brand and the fact that this social ill has developed into a top-of-mind, national priority over the course of the past year has really helped our message resonate with our customers as well as marketing and retail partners.
C.A.: What is your strategy for rolling out the SO SO Happy licensing program?
C.B.: Our strategy for rolling out the licensing program was to focus on what the consumers want and what really makes sense for the brand. SO SO Happy is a fashion-based character brand, so apparel and toys were top priorities. The apparel with Mighty Fine has been extremely successful. We now have many more categories including sleepwear, loungewear, underwear, socks, shoes, bags, jewelry, cosmetics, electronics, beverages, and an iPhone app on the way. Additionally, we are developing our own products that have launched in our branded pop-up shops as well as our flagship store, which opened in December at Meltdown Comics in Hollywood.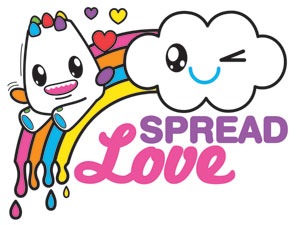 We've supported the rollout with non-traditional marketing initiatives on our social media platforms and working with brands that have cross promoted the brand and our SO SO Happy message via their social media sites. The awareness and demand for the brand has also been helped tremendously by a careful retail strategy and by selective release of highly collectible limited-edition products. Prior to our big rollout at Hot Topic, we installed SO SO Happy pop-up shops in boutiques such as Munky King, Gallery Nucleus, Giant Robot, and Meltdown Comics, the largest pop-culture store in the Western U.S.
C.A.: Why is Hot Topic such a good fit for this property?
C.B.: The Hot Topic team is really in sync with pop culture, and they fully understand our customer. We enjoy working with them because we feel they share our somewhat non-traditional vision for how to build and market a brand. They have the ability to support a new program across multiple categories, which really makes a statement at the store level. We have also found them to be very open to our marketing ideas and extremely capable at integrating our initiatives with their own.
C.A.: What can we expect next for this brand?
C.B.: We have a lot of big plans! Look for more pop-up boutiques, animated shorts, and unique marketing and promotional programs. We are also exploring collaborations with other artists and are taking steps toward a broader expansion of the licensing program overseas.