Authentic Brands Group is a brand development and licensing company. In conjunction with parent company Leonard Green & Partners, its mandate is to acquire, manage, and build long-term value in prominent consumer brands. President and CEO Jamie Salter discusses how the company started to build its brand stable by acquiring various brands related to mixed martial arts, including TapouT, Silver Star, and Sinister.
Chris Adams: Why did you go after various mixed martial arts (MMA) offerings to build Authentic Brands Group's holdings?
Jamie Salter: Last year, my son came to me telling me MMA was the hottest sport in the world. He then invited me to the next fight in Montreal. I called up Brian Johnson, who is the CMO of the Ultimate Fight Championship (UFC), who I knew from my travels, to get some tickets. Brian wanted to come to my office in Toronto before the Montreal fight to tell me why I should get involved in this business. He explained that MMA is very similar to the snow business that I had previously been involved in; there are a lot of companies in the business but very few are making money. He explained that a lot of companies were undercapitalized and if somebody could come in with capital they would have an opportunity to do well in the business.
When I went to the fight with my sons and their friends, it was an experience of a lifetime. I saw the smiles on my sons' faces and saw their excitement about the whole event. The fan base was excited. It was a breath of fresh air for me to see how excited everybody was.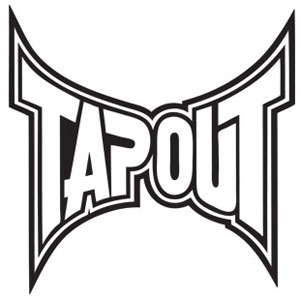 I looked around and saw TapouT shirts everywhere in the audience. I wondered to my son, "How come Brian didn't put TapouT on the list of companies to consider buying?" My son said that TapouT is the No. 1 brand in the business; it is the Nike of the MMA business. I said, "If we're going to get into this business, we need to be Nike."
The next day I called Brian and said, "I like Sinister because I understand its Kmart deal and I like Silver Star, but I don't understand why TapouT isn't on the list." He said that I didn't understand and that, "there is a guy there named Marc Kreiner and once you call him up and talk to him you'll realize it is a funny situation."
I called Marc and, of course, everything you've heard about him is true. His ego is extremely large. I told him I wanted to come by. He asked how much I wanted to pay for TapouT and I said, "A lot of money." He asked, "What do you consider a lot of money?" I effectively made him an offer for a lot of money and said it was based on exactly what he was telling me. When he asked where I would get the money, I said, "I'm Leonard Green & Partners and we can write a check for hundreds of millions of dollars."
C.A.: What were the next steps in examining TapouT, acquiring the company, and creating a brand strategy in your vision?
J.S.: I went there and Marc and his associates liked me. More important, they liked what I wanted to do with the brand. Brand-wise, we wanted to take it from just a T-shirt company and really expand it into apparel and beyond. I explained to Marc that it is all about great licensees and if you have great licensees you can diversify. More importantly, what they were missing was a style guide, a brand book, and the rules of how the brand works.
To me, a brand is a brand and it needs to be looked after and dealt with with kid gloves. Your guy in South America has to respect the same rulebook as your guy in Africa who has to respect the same rulebook as your guy in America. If you look at Nike, everything is the same all over the world. Its trade show booths are the same, its packaging is the same, its look and feel is the same. TapouT had too many logos and looks around the world.
I then looked up and said, "What is that barbecue sauce over there that says TapouT?" He said that it was going to be a license. I said, "Can we order some chicken today?" He said, "You are making a joke?" I said, "You're absolutely right. Do you think Nike would make barbecue sauce? I said I don't care how much money we could make, we're not in the barbecue sauce business."
I then said, "Can you go get me a Diet Coke and pour it in that TapouT glass over there?" I said, "Would Nike make glassware? So why are we?" He then started to understand that it's not just about slapping the name on a product. I won those guys over from a product standpoint about where we were going to take the brand.
Ultimately we prevailed and bought the company. We moved TapouT to New York City. It is completely an IP company now. We have about 30 licensees around the world.
C.A.: To what do you attribute the rapidly growing mainstream popularity of MMA?
J.S.: MMA is a new sport that isn't really. MMA stands for respect, discipline, honor, performance, and training, which karate has always stood for.
One reason the business is going mainstream quick is 40 percent of the fan base is women. Women tend to be the majority in utilizing MMA training in their workouts. Women are now starting to train MMA in gyms, whether it is boxing or weight training. Wherever you get a lot of women involved in a sport and a lot of fitness involved in a sport, it effectively becomes mainstream. It has crossed the line now where it is very acceptable to train MMA and be part of the lifestyle.