Holly Rawlinson's company, The Name Game, is currently working with clients that are tastemakers in the respective categories. Her latest client, Jes Gordon, is an event producer and designer. Rawlinson is working with Gordon to develop her into a household name across numerous product categories.
Nancy Lombardi: Explain who Jes Gordon is and how she got her start. How did you get connected?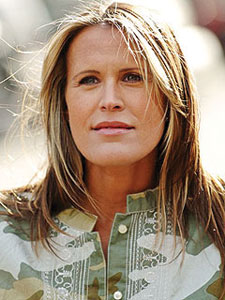 Holly Rawlinson: Jes Gordon is an event producer and designer. She is not a "party planner." When contracted for a party or any event, Jes designs the props and the flowers, for example. She was the events and décor director for New York City's Tavern on the Green. That opportunity exposed her to actors and celebrities and from there the opportunities have kept growing for her to utilize her talents. For example, she was the lead designer at this year's Macy's Flower Show. Gordon's style is classic yet eclectic, which is why she has such broad appeal.
I actually met with her to plan an event for another client. This chance meeting grew into conversations as to how we could develop a comprehensive brand program for her.
N.L.: What is the branding plan for Jes Gordon?
H.R.: Jes Gordon has a lot going on at the moment. As mentioned above, she was the lead designer for this year's Macy's Flower Show. She just joined the case of Bravo's Rocco's Dinner Party. Her role on the series is to help the contestants realize their perfect dinner party. Some other things on her plate (no pun intended) include the release of a book last year called Party Like a Rock Star: A Celebrity Party Planner's Tips and Tricks for Throwing an Unforgettable Bash. It is expected to be re-issued for this holiday season in conjunction with a promotion. A second book is currently in development. A video game deal is in development. She is an expert on celebrations.com, which is owned by 1-800-flowers.com. We are working on getting her more involved with the 1-800-flowers family of companies. She did a promotion for Southern Comfort last summer. The company was introducing a new line of lemonade and she offered tips on summer entertaining. It is these sorts of opportunities that are organically exposing her to consumers.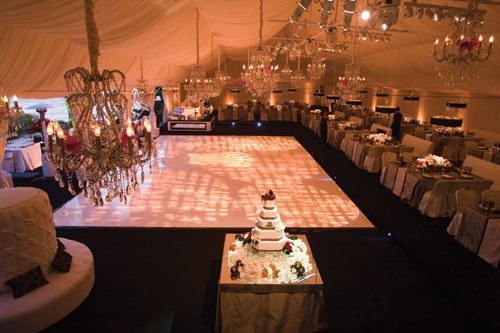 N.L.: What types of licensing categories do you expect to sign for Jes Gordon?
H.R.: We are looking into tabletop, bridal, accessories, flowers, and home décor. We are also looking into retail tie-ins, which can't be announced quite yet. She also has a number of important meetings lined up at Stationery Show in mid-May.
N.L.: What sets Jes Gordon apart? What sets The Name Game apart from other companies?
H.R.: I took her on as a client before anyone started doing anything in this event producing/tastemaker space. We are ahead of the curve and these types of lifestyle clients are who I am looking to work with. I think it's the future of licensing. I think what also sets my company apart from a lot of other companies is that I can recognize something that consumers will love from the seed of an idea—something that will have depth to it. Yet it has to be more than the client's talent. There has to be a "brand persona." The person has to have a personality, which will attract consumers to the brand and a trust can be developed.
Editor's Note: Visit Jes Gordon's website at: www.jesgordon.com. To read more about Holly Rawlinson's The Name Game check out the June issue of Royaltie$.