Earlier this year Jakks Pacific launched a Games & Puzzles division. Developed in conjunction with game developer, Forrest-Pruzan, Jakks is launching licensed games in 2011 based on top brands starting mostly with Disney properties such as Pirates of the Caribbean: On Stranger Tides and Phineas & Ferb. Many games in the line will retail for less than $20 and are designed for approximately ages 7 and up.
Nancy Lombardi: Why has Jakks decided to enter the games category?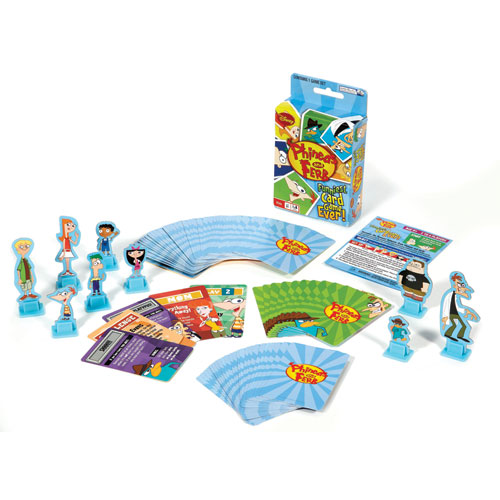 Ken Malouf: We have decided to enter this category because games are such a core component of the toy industry and a great way to provide families with fun, interactive experiences that connect people together. As a leader in licensed toys—and a company that prides itself on innovation—we saw this as a great opportunity to bring this approach to the games category. Our objective is to take some of the top licensed toy brands and bring to families innovative and fun game experiences that capture the essence of what kids and families love most about these brands.
N.L.: Why develop in-house along with Forrest-Pruzan rather than acquiring a game company?
K.M.: In this category, innovative games for top licensed brands were hard to find and this is what we wanted to contribute to the category. It required us to develop and build an expertise. The best and fastest way to do that was to partner with one of the best in the business, which is Forrest-Pruzan. Forrest-Pruzan is an award-winning game developer that has shown a proven ability to develop innovative games for such top brands as Cranium and Dr. Seuss. Moreover, their game development process is centered around kids and families with extensive consumer research and testing. This assures us that any game we launch is something that we know kids and families will love to play because we've already tested it with them for literally months before putting it on the market.
N.L.: It seems that all of the properties that Jakks is working with are Disney related. Why start with Disney? What other licensors are you looking to work with?
K.M.: Jakks has a great relationship with Disney and we have been working with them for many years across so many categories that they were a natural starting point. Moreover, Disney's existing portfolio of top licensed brands that families love was a great fit for our objective in this category. We are also pleased to be working on games with another great partner of ours, Pokémon International. This is another well-known, evergreen brand that quickly inspired us into the creation of two unique and innovative games that kids will love. We have other licensed partnerships that will be announced next year and we are continuing to look for the right partners that share our passion for innovative games.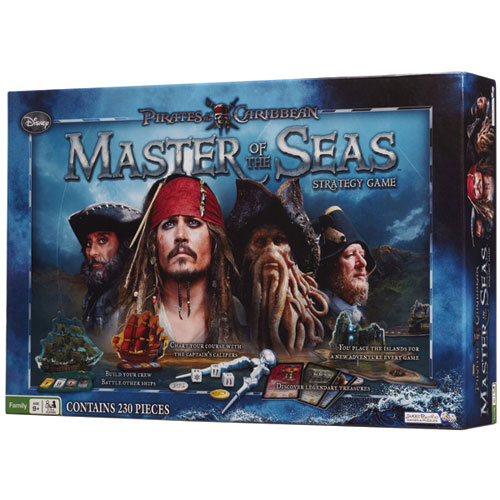 N.L.: What type of games will the line consist of? Skill-and-action? Trivia? Word games? Puzzles? A mix of these types of patterns?
K.M.: Our games and puzzles line features a variety of game types that ultimately best fit the brands that we partner with. For example, for Pirates of the Caribbean our offerings include an epic Pirate strategy game and a fun, push-your-luck dice game. For Pokémon, our offerings include a tabletop skill-and-action battling game and a strategy-and-matching competition that challenge kids to catch the most Pokémon. For Phineas & Ferb, we created a fun, interactive activity game that celebrates the 104 Days of Summer and a funny, fast moving card game that brings to life the unique humor and characters in the show. In the future, consumers can expect a broad range of games from Jakks that bring innovative, brand-inspired gaming experiences that families will love.