Blue Sky Int'l Launches to Help Companies License into Japan
Ted Larkins, a product licensing and promotion veteran, and his partners, Mr. Yukio Yoshifuji and Ms. Kana Yoshimura, have formed Blue Sky International LLP, a Tokyo-based licensing, marketing, and consulting firm that will work with companies looking to enter Japan or enhance business in Japan. Larkins, who is fluent in Japanese, divides his time between California and Japan. His partners are based in Tokyo. Along with complete brand development, for companies interested in entering the Japanese market Blue Sky offers a full range of support, including market research, public relations, and event planning. The company will also offer assistance with setting up offices and help recruiting legal, accounting, and other personnel.
Larkins noted that there are many companies already established in Japan that look to Blue Sky to help communicate with existing licensees on matters such as product approval, royalty reporting, and accounting.
Vice-president Yukio Yoshifuji was, until last year, president of Cielo Produce Co., Ltd, where he also supervised the marketing, advertising, and public relations functions. Previously he was a producer for Japanese television, film, theater, FIFA World Cup Soccer, theme parks, and other events.
Ms. Yoshimura, vice-president, marketing and promotions, previously served as marketing director for Cielo Produce. Prior to Cielo, she held positions in the apparel industry, working to build brands including Polo Ralph Lauren, Playtex, Wonderbra, and J. Crew, as well as Comme des Garcons, Carolina Herrera, and Paco Rabanne fragrances for Nina Ricci Perfumes, all in Japan.
Joester Loria Signs Annoying Orange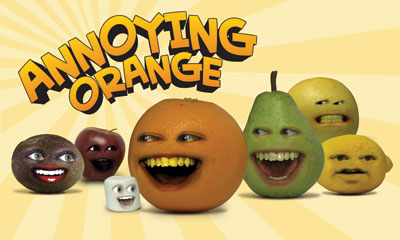 The Joester Loria Group has been appointed as the exclusive licensing agency for the web series, The Annoying Orange. It is run by management, media, and production company, The Collective.
The integrated licensing and merchandising program will be centered on the iconic look and witty humor of the viral pop culture brand. The initial licensing program will be targeted to teens and adults consisting of trend merchandise including T-shirts, loungewear, costumes, and novelty and plush toys. A multi-category expansion, which is expected to include children's merchandise, will launch in 2012. Expected categories include toys and games; console video games; apparel; sleepwear; fashion accessories; backpacks; publishing, stationery, and social expressions; room décor and home textiles; and more.
Valiant Reintroduces Print and Digital Comics for 2012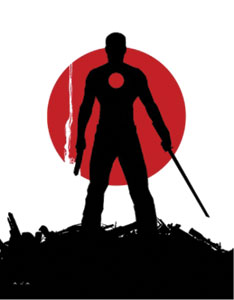 Valiant Entertainment, the character-based entertainment company with more than 1,500 characters in its library, announced it will reintroduce the Valiant Universe in print and digital comics in 2012. Valiant has hired industry executives and creative talent to expand its management team. The first announcement is that former Marvel CEO and vice chairman Peter Cuneo has assumed the role of chairman of Valiant.
Valiant Entertainment, co-founded by Jason Kothari and Dinesh Shamdasani, has received a capital infusion from private investment company Cuneo & Company, LLC. Peter Cuneo, managing principal of Cuneo & Co., recently concluded 10 years of leadership at Marvel Entertainment. Gavin Cuneo, principal of Cuneo & Co., was an investment banker with Bank of America Merrill Lynch prior to the founding of Cuneo & Co. He has spent over 10 years working in investment banking and investment management and has been appointed to Valiant's board of directors. Peter and Gavin Cuneo are working closely with Valiant's expanded management team to usher in the new era of Valiant.
Originally founded in 1989, Valiant was acquired by video game company Acclaim Entertainment. Acclaim used Valiant's characters as the basis for a number of successful video game franchises. Acclaim went out of business in 2005 due to issues unrelated to Valiant, including the loss of key sports video game licenses, says Valiant. This enabled Valiant Entertainment to acquire all the rights to the Valiant Comics library at the end of 2007. Valiant Entertainment began operations in 2008 and has made progress in the licensing and development of major motion pictures that will be communicated in the coming months. Valiant now expands into publishing.
Walmart Approved to Enter South Africa
It was announced yesterday that South Africa approved Walmart's $2.4 billion bid for control of retailer Massmart with minimal conditions imposed on Walmart. South Africa's Competition Tribunal told Wal-Mart not to cut jobs for two years, honor existing labor agreements, and work to develop local suppliers.
The deal gives Walmart a 51 percent stake of Massmart, a discount retailer that sells everything from liquor to televisions and has a presence in at least a dozen African countries.
The ruling is said to be a blow to South Africa's influential labor unions, one of which is already considering an appeal. That could further delay the deal, which was first announced in September.
The deal is seen as a test case for major foreign investment in South Africa. The decision is a victory for Walmart, as the approval did not impose restrictions on where Walmart sources its goods.
Three government departments and the unions had lined up against the deal, asking the tribunal to impose targets on local procurement and a freeze on job cuts.
The government and unions have said Walmart's global supply network could lead to a flood of cheap imports, sparking job losses and squeezing local companies.