Toy Veteran Sydney Rosen, former chairman of Rose Art Industries, Passed Away
Sydney Rosen, of Boynton Beach, Fla., and Monroe Township, N.J., died Thursday, June 2. He was 94.
The eldest of three children, he was born in Brooklyn, N.Y., in 1917, to Isidor and Sidelle Rosen. Rosen attended college at CCNY in Manhattan, studying engineering. Before finishing college Sydney, along with his brother, enlisted in the army in 1942. He was sent to Clearwater, Fla., to work with a military team on the development of radar.
Following a medical discharge from the army, he went to work at his father's company, Rosebud Art Company. (The company was named for Sydney, as he was the "rosebud" of Isidor's eye.) Eventually Sydney and his brother took over the business as Isidor retired. Ultimately Sydney bought his brother's share and ran the business successfully for many years.
In 1945, he married Muriel Rosenbaum and the couple had four children, Barry, Sheryl, Jeffrey, and Lawrence (Larry).
Over the years Sydney developed the Rosebud Art Company, which he later renamed Rose Art Industries, from a small supplier of American flags and toys to a successful business, creating many of the Rose Art products himself. In time, his sons Larry and Jeffrey also joined Rose Art. At the company's peak, sales were more than $375 million and there were more than 4,000 employees worldwide. The company was sold in 2005.
Most recently Sydney was chairman emeritus of La Rose Industries in Randolph, N.J., also known as Cra-Z-Art, founded by Larry in 2008.
Sydney is survived by his children Barry, Sheryl, Jeffrey and Lawrence; and his grandchildren Matthew, Chelsea, Brandon, Muriel, and Leonardo. Sydney's wife, Muriel, passed away in 2009.
A private funeral service was held Sunday, June 5. The family has requested that memorial contributions be directed to Hadassah or a charity of your choice. For further information please contact Lawrence Rosen at Lrosen@cra-z-art.com.
Joester Loria Group Signs Dew Tour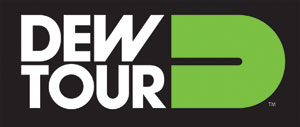 The Joester Loria Group has been appointed by Alli Sports as the exclusive licensing agency for Dew Tour. Established in 2005 and owned by NBC Sports and MTV Networks, the Dew Tour reaches 75 countries and 185 million homes worldwide.
The seven major Dew Tour (four summer, three winter) events provide a year-round action sports platform for the world's top professional athletes in skateboarding, BMX, snowboarding, and freeskiing. Broadcast partners NBC, USA Network, MTV2, Universal HD, Eurosport, Extreme Channel, Fox Sports Australia, and ESPN Brasil deliver 62-plus hours of Dew Tour programming globally.
The Joester Loria Group will be launching an integrated merchandising program for Dew Tour focusing on action sports gear. The initial merchandising program will be targeted to teens and young adults and include action sports apparel, accessories, interactive, protective gear, and sporting goods.
Bigjigs Comes to the U.S., Exhibits at ASTRA
Bigjigs Toys, the English company known for manufacturing and distributing one of the widest ranges of wooden toys in Europe, is arriving in the U.S. specialty toy market this summer with two of their most popular collections: Bigjigs Rail and Bigjigs Heritage Playsets.
The Bigjigs Rail collection offers a broad range of wooden trains, tracks, sets, train tables, and battery-operated engines. It is fully compatible with other wooden rail systems.
The Bigjigs Rail and Bigjigs Heritage Playsets collections will be on display and available for pre-ordering at ASTRA's Marketplace in Anaheim, Calif., June 20­–21.
Licensing Works Signs Playmates Toys' Hearts for Hearts
Licensing Works announced that it has been appointed by Playmates Toys as the global licensing agent for the Hearts for Hearts Girls brand. The initial program will focus on manufacturing and promotional partners within the publishing, interactive, apparel, accessory, and home décor categories.
Hearts for Hearts Girls is a charitable doll line and fashion collection featuring six dolls from around the world. The dolls come to life with a fully interactive website that lets girls discover different cultures, hear about girls just like them, and learn about how they, too, can make an impact. Through a partnership with World Vision, a portion of each doll sale is donated to a non-profit organization that helps children from that doll's country.
The collection will be available at Toys "R" Us, Target, and Amazon.com beginning this fall.
Fremantle Signs Loteria

FremantleMedia Enterprises (FME), the commercial and brand extension arm of FremantleMedia, announced that it has secured worldwide licensing rights to the brand Loteria. Loteria originated in Mexico and is a game of chance similar to Bingo, but uses images on cards instead of numbers.
The Loteria game has been sold for more than 200 years, transcending generations and cultures through simple and exciting game play appealing to kids, adults, and families. FME is actively pursuing licensing partners for Loteria across key licensing categories including toys and games, gifts and novelties, apparel, interactive and mobile, education and learning, and food and beverage.