Marvel Entertainment has recently embarked on a series of co-branding deals with Harley Davidson, The NBA, The Dallas Cowboys, NYC & Co., and others with additional deals expected to be announced shortly. Marvel's goal with these initiatives is to move into new and diverse channels of distribution.
Nancy Lombardi: Explain some of the deals that Marvel has recently signed.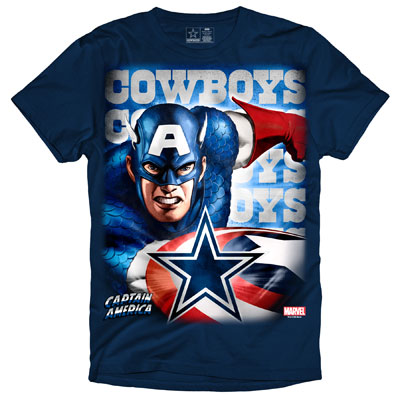 Paul Gitter: Marvel has recently partnered with a number of key brands to grow revenue by expanding into new channels of distribution. In fall 2009, Marvel celebrated its 70th anniversary by announcing a partnership with Harley Davidson and SGI Apparel to launch an exclusive collection of co-branded merchandise featuring Marvel's superheroes.
In October 2010, Marvel announced that it expanded its relationship with Feld Motor Sports to include new products featuring the Iron Man and Spider-Man custom-designed monster trucks that perform on the worldwide Monster Jam tour. This deal included an extensive product line, which launched at the beginning of this year.
Earlier this year, Marvel announced two sports-related deals: one with The NBA and one with The Dallas Cowboys. The NBA collection launched in February with headwear and apparel, including T-shirts and sweatshirts by C-Life, in sizes ranging from infant to adult. There's also headwear by New Era and Marvel/NBA will look to expand into other key categories.
Modell's and Madison Square Garden launched the New York collection and The Staples Center was the first destination for L.A. Lakers co-branded merchandise. The products were then made available in additional national and regional sporting goods retailers, specialty stores, additional NBA arena stores, and mid-tier sports apparel departments.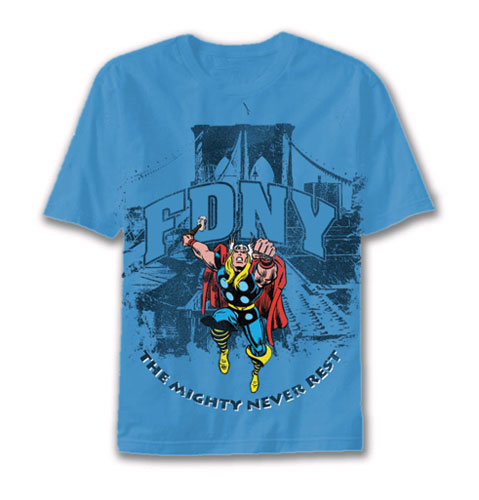 A similar deal was signed this summer with The Dallas Cowboys. The team will develop co-branded merchandise featuring Captain America, Spider-Man, Iron Man, Thor, and many other superheroes wearing Cowboys' team colors, logos, and jerseys.
In April, Marvel signed with NYC & Company for co-branded merchandise featuring favorites from the Marvel Universe alongside the NYPD, FDNY, New York City Taxi and Limousine Commission, and Department of Sanitation. The line encompasses T-shirts by JEM, hats and bags by Bioworld, and accessories by Silver Buffalo.
N.L.: Marvel has so many well-known characters with licensed product available at myriad retail locations. What do these partnerships offer Marvel?
P.G.: These co-branding initiatives are a way for us to grow revenue by expanding into new channels of distribution. It will help us diversify our retail presence to align with brands that will help us reach new demographics. For example, with The Dallas Cowboys and NBA deals, we are looking to target the sports enthusiast as well as bring Marvel into new distribution channels, such as arena stores and vertical sporting goods stores. We are now looking at additional teams in the sports genre.
N.L.: How will these deals affect existing licensees?
P.G.: These initiatives are to speak to new as well as existing fans but in different channels of distribution. This is not to cannibalize licensees. Traditionally, we look at new distribution channels as a way to complement what our current licensees are selling.