Uglydoll Partners with U.S. Tennis Association
The United States Tennis Association (USTA) and Uglydoll announced their partnership to create three limited-edition tennis-themed Uglydoll characters that will be available during this year's U.S. Open. The characters Ox, Big Toe, and Trunko will come with their own tennis-inspired narrative that will provide consumers with a unique and fun way to share their passion for tennis. The plush toy collection will be featured in three sizes.
The one-of-a-kind toys will be available at U.S. Open event retail shops beginning August 23 and are now available at FAO Schwarz Fifth Avenue store. Consumers also will be able to purchase the merchandise online at www.uglydolls.com and www.usopenshop.org.
"The USTA's partnership with Uglydoll illustrates both brands' broad appeal among tennis fans and fun-loving consumers of all ages," said Paul White, USTA director of licensing. "We are pleased to be the first sports entity that Uglydoll has partnered with and look forward to offering tennis fans a fun new twist on Uglydoll characters."
"We are thrilled to combine art and play by bringing a unique collectible Uglydoll assortment to this iconic world-class tennis event," said Alita Friedman, Uglydoll chief brand officer.
The U.S. Open will be held in New York August 29–September 11, 2011, at the Billie Jean King National Tennis Center in Flushing Meadows, Queens.
NYC & Company Launches New Online Shop
NYC & Company, the official marketing, tourism, and partnership organization for the City of New York, announced the relaunch of nycshop.com, New York City's official online shop. The site features new and exclusive New York City merchandise and apparel that are not only for tourists, but also for proud New Yorkers.
NYC & Company, in partnership with online e-commerce service provider The Araca Group, will launch an exclusive collection of limited-edition borough T-shirts alongside vintage styled FDNY and NYPD T-shirts, co-branded Marvel products, water bottles, key chains, coffee mugs, and much more. NYC & Company's partnership with The Araca Group is a collaboration that allows for nycshop.com merchandise to be constantly updated, distinctive, and relevant.
To keep consumers informed about product updates, special sales, and merchandise offers, NYC & Company and The Araca Group launched a new Twitter account, @nycgoshop. The Twitter handle will feature exclusive offers, coupons, and updates, as well as images on new merchandise, apparel, and souvenirs.
Products on nycshop.com are available from licensed vendors such as Torkia, New York Popular, and Daron Worldwide, and can be shipped to all 50 states, the United Kingdom, Canada, and Mexico.
Hot Wheels Partners with Earnhardt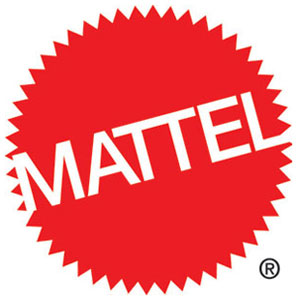 Mattel's Hot Wheels announced that it has teamed up with NASCAR's Dale Earnhardt, Jr., to design his ultimate Hot Wheels dream car, The Hammerhead, along with a corresponding line of licensed apparel.
Earnhardt, Jr. worked closely with the Hot Wheels design team to bring his ultimate dream car fantasy to life. The Hammerhead, one of his childhood nicknames, features classic 1950s hot rod meets 1960s muscle car styling—with an edge—and a twin turbo V-8s.
Last year, Hot Wheels teamed up with Danica Patrick to create the first celebrity-designed Hot Wheels car — the Danicar. This year's program for the first time expands beyond toy to include a line of licensed apparel and accessories for a celebrity-designed lifestyle experience.
The suggested retail price of The Hammerhead vehicle is $1.09 and the clothing line ranges from $7–$12.99 and is available exclusively at Walmart stores nationwide.
Scaredy Squirrel Debuts on Cartoon Network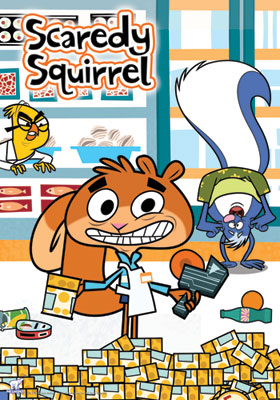 Nelvana Enterprises' new animated comedy series, Scaredy Squirrel, is set to debut in the U.S. on Cartoon Network tonight at 7 p.m. ET/PT, airing weekly in the same time slot.
Scaredy Squirrel is based on the popular book series by Canadian author Mélanie Watt, published by Kids Can Press, featuring an endearingly obsessive-compulsive hero, Scaredy. At first glance, Scaredy may seem geeky and quirky, but he's actually one cool confident squirrel. Comfortable in his fur, he makes no apologies for his idiosyncrasies and quirks.