Wow! Stuff is a company that you should be hearing about a lot this fall. The company's newest product My Keepon—an electronic robotic toy that began life as a therapeutic tool for autistic children—is launching this fall exclusively at Toys "R" Us. Read how the company is working with inventors globally, has launched a Demonstration Academy, and is embarking on a new website to reach its growing fan base.
Nancy Lombardi: Explain the Wow! Stuff company.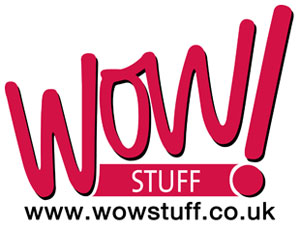 Richard North: Wow Stuff! was founded in 2006 by myself, Dr. Graeme Taylor, and Kenny McAndrew. Taylor and McAndrew are scientists yet they are product inventors by nature. I met them at a UK gift trade show in 2003. Their first invention—the Butt/Face Towel—has now sold one million units in the U.S. Wow! Stuff started by creating novelty, gift, gadget, and toy items. However, we are now 100 percent focused on creating blockbuster toys.
Taylor and McAndrew showed me more of their ideas and my background in building companies seemed to complement their creative skills. I founded Simmons (Europe) Limited, a brand leading sporting goods business. In addition to that I also started numerous dot-com businesses such as boysstuff.co.uk and Mavbot.com. Also, I was CEO of a diversified consumer leisure group, Brand Advantage Group.
Taylor is head of inventor relations. McAndrew is head of new product and brand development. I focus a lot on marketing. We now employ 50 people full time worldwide in England, Hong Kong, and California. We also employ an additional 300 during the fall through our Demonstration Academy.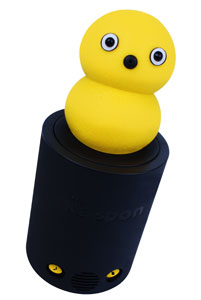 N.L.: What types of products are you focusing on and in what markets (Europe, UK only, globally)?

R.N.: Our ethos starts with creating toys that have the "Wow!" factor. They have to be very visual and exciting to play with. The toys must lend themselves to our "Brought to Life" strategy—using in-store videos and live demonstration artists. We are really looking to create blockbuster toys that have the potential to sell globally, in large volume, and ideally at price points between $20 and $40 at retail.
N.L.: What role will inventors play when working with your company? Where are the ideas for new products coming from?
R.N.: We covet our global inventors. We want to make sure we nurture them and have them feel proud to be part of the Wow! Stuff team. They always get to work closely and collaboratively with one of our founders, and I think this close contact at the highest level ensures they are always heard and that everyone's goals are mutually rewarding and aligned. We use our in-house inventor teams for some projects and remote inventors for others. Over the mid- to long-term some of our blockbuster lines will inevitably be extended into brand ranges, so the opportunity for our inventors can only get bigger. Two great examples of our inventor collaborations this year are the My Keepon robotic toy, which is launching this fall as a Toys "R" Us exclusive in the U.S., and Air Swimmers, the radio-controlled giant flying shark and clownfish helium balloons. Air Swimmers has been licensed to Discovery's Animal Planet, which Discovery has been presenting to the media over the summer. This item will also be a Toys "R" Us exclusive.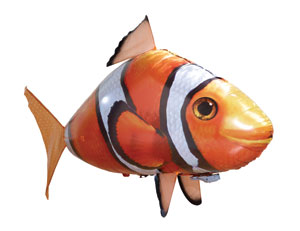 N.L.: What types of retailers are selling your products?
R.N.: Our business model goes beyond the traditional toy industry model of "selling to retailers" to "selling for retailers." We work with retailers on "Brought to Life" programs, as mentioned previously. This includes our TXT4VID concept, where videos of our products are downloaded onto mobile phones; as well as our in-store video solutions, which are web-enabled and can be changed to reflect stock position, promotion, or even weather conditions. We are able to do this because we have a Demonstration Academy. It employs aspiring actors who crave an audience and really try to connect with the customer—whether it's a child or an adult. (Training for the Academy begins each August and involves 72 hours of both in-person and virtual training.)
Yet on the whole, we sell to large, major retailers who want our product lines and who are happy to work with us to deliver our in-store theater.
N.L.: What role is social media playing in the growth of your company?
R.N.: Interestingly, Taylor first discovered Keepon through social media on YouTube.  Someone had said, "You have to see this dancing robot that looks like two tennis balls on top of one another!"  The videos of Keepon Pro—a $30,000 therapeutic robot being used to study children with autism—had garnered millions of views, and it was clear that there was great demand for this character. My Keepon, the robotic toy version, as I mentioned above, is launching this fall exclusively with Toys "R" Us in the U.S.
In October of this year, we will be launching a new website, WowTown.com, as part of a larger initiative aimed at reaching out to our ever-expanding customer base (nicknamed Wowzers) through social and digital media. Stay tuned for more information on these developments.