In the early days of Disney's tween programming, fashion merely served as the backdrop for the characters when it came to licensed merchandise. But now, it's become the cornerstone to Disney's tween licensing strategy. The bi-annual Disney D23 Expo, held this past August in Anaheim, Calif., featured the event's first-ever fashion show highlighting the latest styles from its tween-targeted fashion line D-Signed. Stephen Teglas, senior vice-president of fashion and home at Disney Consumer Products, discusses its tween strategy.
Jennifer Lynch: Disney was one of the first companies to tackle the tween market through its programming. How has it worked to translate the programs into successful product?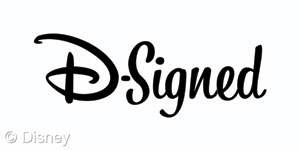 Stephen Teglas: We started in the tween market with Lizzie McGuire (2001) and The Cheetah Girls (2003), so we've been doing this for quite some time. We've had a lot of success, and we've learned a lot along the way as well. And one of the things we've learned is that not all tween programs and content that we create are created equal. They are all fabulous shows from a content standpoint, but for merchandising opportunities we've learned to pick our points and ensure from a fashion standpoint that there is a relevance to the consumer and deliver on what's then tied back to the content.
J.L.: So, what are some of the qualities you look for in a tween program?
S.T.: Let's take Shake It Up with CeCe and Rocky, for example. When we saw early pilots we got very excited because not only did it have a great story line that was going to be relevant to tween girls but it also included dance, music, and fashion­—a nice trifecta of relevance in what tween girls are spending their time doing.
From there, what we've learned is you can sell character merchandise for the girls, but when you get to the transitional tween, 9- or 10-year-olds, they want to wear what is in the closet of CeCe or Rocky so they can emulate them. To continue to be relevant with these tween girls you need to build a dialogue with them. And our dialogue has got to be fashion first and foremost; anything else will be short-lived.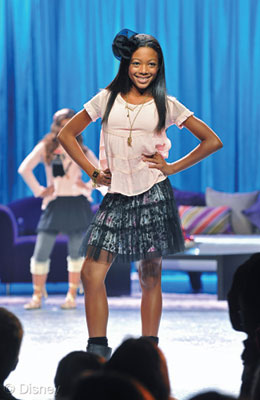 J.L.: How have the licensees Disney's chosen to work with helped?
S.T.: The licensee that's doing the D-Signed CeCe and Rocky collection is Jaya Apparel Group. Jaya has brands such as Patterson J. Kincaid, L'Koral, and Mary-Kate and Ashley Olsen's Elizabeth and James line. Its DNA is brands and not so much entertainment, so as part of our collaboration we took all of our knowledge of tween girls and what's working in that space and they brought their brand-building and fashion sensibility. And together we've built several successful lines at Target. So it's more of picking the right partner and sometimes going at it in a different way, which is why we chose a non-traditional company that doesn't hold licenses.
J.L.: How does Disney seek to build on its dialogue with tween girls in the future?
S.T.: We've spent a lot of time with our product team, our PR team, our marketing team, and our franchise team, and we've got, what I think is, a pretty strong campaign. The fashion show at D23 Expo featured our fall, holiday, and spring collections of D-Signed with footwear from Payless and athletic wear from Ivivva. As part of that it was streamed live on StarDoll.com [a growing online community where tween fashionistas can dress up digital dolls and socialize with friends]. We opened a virtual D-Signed boutique on there as well as the Disney Fashion Lounge, which is more of a club where we can communicate with the girls, give them fashion tips, show them our latest content, and they can interact with Disney stylists or the talent. Also on Disney.com/Disneyfashion, which launched on September 12, we feature clips from the fashion show, house different videos showing fashions and where to get the fashions by retailer, and offer tips about how to put the fashions together.
If we're serious about this tween business, we need to make sure we market it properly. That means communicating with the girls where they are and in a way that they want to be communicated to.