The recently launched Liebmann Licensing has signed Stefan Richter, a cheftestant from season five of Top Chef. He has opened numerous highly acclaimed restaurants and is now being pitched to networks for his own series. Caryl Liebmann, CEO of Liebmann Licensing, talks about his approach to cooking and how she plans to develop him into a brand.
Nancy Lombardi: For those not familiar with him, please explain who Stefan Richter is. Are you able to also use the Top Chef name when promoting him?
Caryl Liebmann: Stefan Richter is the quirky, irresistible, and fun-loving contestant of season five of Bravo's top-rated hit reality show, Top Chef. For people not familiar with Top Chef, it's a competition-based cooking show now in its ninth season. It showcases the brightest up-and-coming talent in the culinary world, challenging contestants to create original, unique, and creative dishes in each episode. Stefan's flare and style certainly made him a standout player of the show, slicing, sautéing, and saucing his way to runner-up. His prankster bravado helped make the season compelling for Bravo, from his sense of humor to his unique dishes. He had the strongest track record of all the contestants, and won the most challenges. Eric Ripert even said he was the strongest cheftestant, "the one who really makes a difference."
After his successful stint on Top Chef, Stefan opened Stefan's at L.A. Farm in August 2009, which was voted one of the top five best restaurants in L.A. It was joined in 2010 by Stefan's Catering and Stefan's on Montana. Three more restaurants are in the works, along with a new cooking show being pitched to the networks. We certainly will use Stefan's appearance on Top Chef to promote him.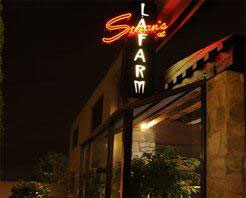 N.L.: What type of licensing program will you develop for him? How well known is he or do you have to establish his name in the market first?
C.L.: Almost five million people watched season five of Top Chef. That's a whole lot of consumers! Add to that Stefan's website that gets more than 1,000 hits daily, and the two restaurants (L.A. Farm has been featured in some of the hottest shows on TV such as Entourage and Curb Your Enthusiasm). People know him, and certainly Top Chef fans know him. And that's the consumer we want to reach.
Our goal is to create an affordable, easy, and delicious line of food and food products using Stefan's unpretentious style of cooking. It will be a line of licensed food products that tastes good, is healthy, and reasonably priced. The categories we are looking at are healthy prepared meals, condiments (including sauces, spices, and dressing), food mixes (such as risotto), soups, and savory snacks.
In the non-food category, we want to use Stefan's delicious yet unassuming and easy style of cooking to create a line of cookbooks aimed at consumers who have a busy lifestyle. Also in the non-food category, we are exploring cookware, bakeware, and tableware including pots and pans, utensils, knives, drinking glasses, aprons, mitts, etc. We are looking at everything that makes it as easy as possible for consumers to cook. Additionally, Stefan loves to camp so we're also looking at a line of camping-related items for cooking including grills, BBQ sauces, canned foods, snack foods, and more.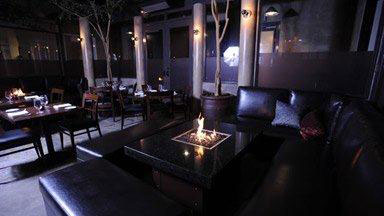 With the success of Stefan's restaurant LA Farm, we are looking at creating a line of products from the menu, as well as a cookbook of restaurant recipes.
N.L.: How do you plan to cut through the clutter of all of the "celebrity chefs/foodies?" How will his line be different from so many others out there?
C.L.: Stefan's approach to cooking is simple and unpretentious. He believes the premise of a chef having a signature dish or style is contrary to the point of being a master chef. He's traveled and cooked in so many locations and mastered numerous cuisines. He believes that a great chef should be able to pull from a multitude of disciplines and cook anything. His cooking is an amalgamation of his years of studying and perfecting his craft. He also believes food should be down-to-earth and appeal to everyone's taste, not only for the rarified sophisticated foodies. That's the key and it's what we plan to focus on for the line. The message is: anyone can become a good cook. You don't have to go to cooking school or have mastered the craft. With the right tools and ingredients, anyone can become a good cook. Our goal is provide those "ingredients" to the public.
N.L.: What types of retailers do you expect to carry the line? When do you expect the products to be in stores?
C.L.: We are looking to partner with retailers from mass to specialty—anyone who gets the idea that cooking is a staple of everyday life and can be enjoyed even if you aren't a master chef. We are looking to launch the line around fall 2012. We're also discussing co-branding opportunities with food companies that want to expand their current line of products and reach a new target audience.