Vote Here to Create America's TOY Wish List
Time to Play (that's us!) announced the nominees for our third annual People's Play Awards. Our editorial team has reviewed literally thousands of toys over the past year to come up with the best and the brightest in 25 categories.
Voting is now underway until November 28. Winners will be announced on Friday, December 2.
Click on the link below to vote for toys by category.
Be sure to share the link with your company's social media outlets.
timetoplaymag.com/peoplesplayawards/2011/
Spin Master Agrees to Pay CPSC Penalty for Aqua Dots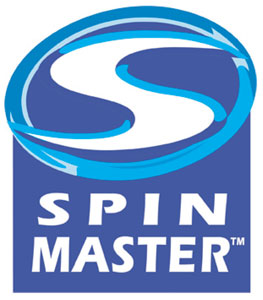 The U.S. Consumer Product Safety Commission (CPSC) announced that Spin Master, Inc., agreed to pay a civil penalty of $1.3 million resulting from the Aqua Dots recall. The penalty agreement has been accepted provisionally by the Commission (5-0).
The settlement resolves staff allegations that Spin Master knowingly failed to report the defect and hazard associated with Aqua Dots to CPSC immediately, as required by U.S. federal law. The settlement also resolves CPSC staff allegations that Spin Master knowingly imported and sold Aqua Dots, which were toxic and a banned hazardous substance, in violation of federal law.
Aqua Dots consisted of tiny beads of different colors that stuck together when sprayed with water, allowing children to create various shapes and designs.
CPSC staff alleges that by the middle of October 2007, Spin Master had received reports that children and a dog, had become ill and received emergency medical treatment after ingesting Aqua Dots. On October 18, 2007, Spin Master learned that Aqua Dots contained 1,4-butylene glycol (TMG), which, upon ingestion, metabolizes to the controlled substance gamma hydroxybutyrate (GHB). The following day, Spin Master learned that TMG is harmful if swallowed, and upon ingestion, targets the kidneys and central nervous system.
CPSC staff also alleges that in the ensuing days and weeks, Spin Master continued to receive reports of children falling ill after ingesting Aqua Dots. Spin Master also learned that children who ingested a similar product containing TMG, which was manufactured by the same overseas factory, also had become ill. Spin Master did not timely report any of the incidents to CPSC, according to the government agency in its statement this morning.
In early November 2007, CPSC received two reports of children who had ingested the product, become ill, fallen into comas, and required hospitalization. On November 5, 2007, CPSC staff notified Spin Master of an ingestion illness incident that it had received. Two days later, Spin Master and CPSC announced a voluntary recall of about 4.2 million units of Aqua Dots.
The recall announcement noted that children who swallow the beads can become comatose, develop respiratory depression, or have seizures.
While Spin Master had enlisted an outside testing company to evaluate the toxicity of the product, the testing was inadequate.
Aqua Dots were sold nationwide from April 2007 to November 2007, for between $17 and $30.
Federal law requires manufacturers, distributors, and retailers to report to CPSC immediately (within 24 hours) after obtaining information reasonably supporting the conclusion that a product contains a defect which could create a substantial product hazard, creates an unreasonable risk of serious injury or death, or fails to comply with any consumer product safety rule or any other rule, regulation, standard, or ban enforced by CPSC.
Staff alleges that the chemical composition of Aqua Dots rendered the product a banned hazardous substance. Federal law prohibits the importation and sale of banned hazardous substances.
In agreeing to the settlement, Spin Master denies CPSC staff allegations that it knowingly violated the law.
Spin Master spoke with aNb Media this morning issuing this statement. "At Spin Master, producing toys that are innovative, fun, and safe is our No. 1 priority," says Harold Chizick, Spin Master's vice-president of global communications and promotions. "In 2007 we took swift measures to insure the safety of children when we voluntarily recalled Aqua Dots and removed them from store shelves. We were the distributor of this product. We did not manufacture it and the settlement does not constitute a determination by the CPSC that we violated any government regulations. We vigorously deny their allegations but we have agreed to this settlement to avoid further legal expenses and further consumption of the company's time and efforts. We commend and support the great efforts by the CPSC to protect consumers," says Chizick.
Stats on Halloween 2011
The National Retail Federation (NRF) released results of its 2011 Halloween Consumer Intentions and Actions Survey conducted by BIGresearch. The findings show:
68.6 percent of Americans plan to celebrate the holiday; up from 63.8 percent last year—the most respondents in the NRF's nine-year history.
The average person says they plan to spend $72.31 on decorations, costumes, and candy. This is up from $66.28 last year.
Total Halloween spending is expected to reach $6.86 billion.
More people are expected to dress in costume and attend parties than last year.
The average consumer is expected to spend $26.52 on costumes.
Spending on Halloween décor is second only to Christmas with Americans spending an average of $19.79 on items such as fake cob webs, life-size skeletons, extra-large inflatable pumpkins.
Pet owners are expected to spend $310 million on costumes for their pets.
Watch CES 2012 on Spike TV
Spike TV and the Consumer Electronics Association (CEA) have announced an exclusive partnership that includes plans to telecast live coverage from the 2012 International CES technology tradeshow. Spike will also introduce CES All Access Live, which will offer tech fans more than 12 hours of 2012 CES coverage across multiple platforms including TV, online, mobile, social, and more. The live special will kick-off with five hours of live telecasts in HD from Las Vegas on Tuesday, January 10, 2012, and will be the first of this year's Spike All Access Live Specials, which will also occur at two other events throughout the year. The 2012 International CES run January 10–13 in Las Vegas.
CES All Access Live multi-platform experience will be viewable live on Spike TV, online on Spike.com, GameTrailers.com, and Facebook.com, mobile phones and tablets including the iPhone, iPad, and Android devices as well as on giant video screens located in New York City's Times Square.
Broadcasting from its own CES studio in Las Vegas, Spike will feature breaking news from the CES show floor, exclusive world premieres of new must-own devices and video games, hands-on demonstrations and unboxings, interviews with the biggest names in entertainment and technology and a look into Spike's exclusive VIP CES party at Tryst Nightclub in the Wynn Las Vegas.
CES All Access Live will also use Twitter and Facebook to engage audience participation and provide up-to-the-minute feedback. Viewers will be encouraged to interact with show hosts in real time and share thoughts on new products, participate in opinion polls, or ask questions. They will then be able to receive answers from hosts and guests, view poll results or see their comments pop up on screen instantaneously.
Spike TV is available in 99.8 million homes and is a division of MTV Networks, which is a unit of Viacom.