SMC Entertainment, a division of Sun-Mate corporation, is on a mission to become a leading entertainment brand owner and fully-integrated brand management company. SMC is currently focusing its efforts globally on Rudyard Kipling's The Jungle Book.
Nancy Lombardi: Explain what SMC is all about?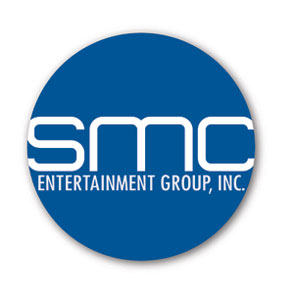 Lisa Streff: Sun-Mate Corporation is a global consumer products manufacturer that launched SMC Entertainment in 2011 as a means of leveraging its knowledge in developing consumer goods in conjunction with top entertainment brands. SMC Entertainment's mission is to become a leading entertainment brand owner and fully-integrated brand management company. We will look to represent and advise our clients on maximizing the licensing potential of specific brands and properties, including developing strategic licensing campaigns, negotiating licensing agreements, as well as the management and oversight of licensing campaigns. SMC Entertainment will be able to draw upon Sun-Mate Corporation's relationships with top retailers and sales and marketing and design expertise to provide clients with a full range of licensing management services.
N.L.: What are the plans for The Jungle Book in North America?
L.S.: Through our recent agreement with DQ Entertainment International, SMC Entertainment now controls all North American television, home entertainment, licensing and merchandising rights, as well as all promotional rights, to the CGI-animated The Jungle Book television series plus its one-hour 3-D feature. We also acquired the master toy rights for The Jungle Book for Australia and New Zealand and licensing and merchandising rights for South Africa.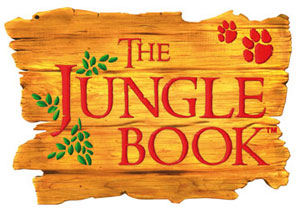 The Jungle Book is already in the global marketplace and has more than 160 partners around the world. The CGI series is already on air in Canada. And while I can't announce our U.S. broadcast partner just yet, an announcement will be made shortly.
We expect to have partners for home entertainment, publishing, gaming, toys, apparel, accessories, back-to-school, party goods, home furnishing, food and beverage, and gifts/novelties to announce by the end of this first quarter 2012. We expect a full merchandising program in place at retail by fall 2013.
N.L.: When you say "Jungle Book," most consumers/parents will think of Disney's version. How do you plan to get past that? How will this property differ from the Disney version?
L.S.: This is the first and only television series that is true to the original and classic stories first published by Rudyard Kipling in 1893.The exceptional high definition CGI animation used in producing the series provides an engaging visual presence. The fresh and exciting visuals, combined with the storylines and characters that are true to Kipling's original work result in a very distinct appeal for The Jungle Book.
We don't view the association of the property with Disney as an issue. As viewers become more familiar with our television series, which is produced by DQ Entertainment, and co-produced with ZDF Group Germany, Moonscoop, and TF1 France, they will see the visual differences.
And that appeal has attracted the world's top broadcasters to the series. In addition to its production partners (ZDF in Germany and TF1 in France), the series has been picked up by the BBC in the UK, RAI 2 in Italy, TV3 in Spain, Noga TV in Israel, ABC in Australia, Televisa in Mexico, and Disney Channels in select territories in Asia and Latin America. The series appeals to kids ages 3–8. We also believe it appeals to parents and grandparents due to its rich heritage. It's that multi-generational appeal that is the hallmark of a successful entertainment and consumer products program.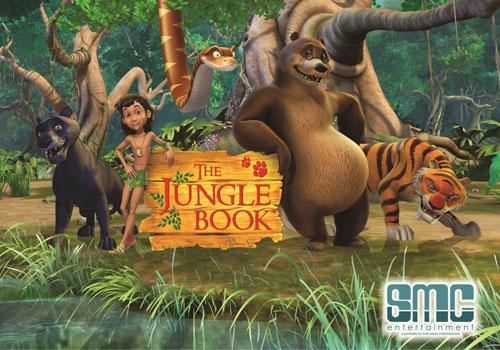 N.L.: Is The Jungle Book public domain or do you have a licensing agreement with the Kipling family/estate?
L.S.: In the United States, Rudyard Kipling's work that encompasses the stories of Mowgli, Baloo, Bagheera, Kaa, and Shere Khan is in the public domain because it was published before January 1, 1923.
N.L.: What is the appeal of this story and its characters? What is 'toyetic' about this property?
L.S.: The themes in The Jungle Book are timeless, appealing to a broad demographic. Everything about this property is toyetic. The characters draw in viewers. It's the animals who are the stars of the show such as the fun-loving but wise and protective Baloo, the playful panther Bagheera, the cranky old python Kaa, and the threatening and intolerant Bengal tiger, Shere Kahn. It's about their relationships with Mowgli the man cub. The television series is filled with adventure, action, humor, friendship, exploration, and lessons that engage the audience.
From a merchandising perspective, we will create a boy-driven toy experience given that boys will see themselves as Mowgli, the man cub fighting for his right in the jungle against the antagonist and great tiger, Shere Khan.
It's Mowgli's life in the exotic tropical jungle that will inspire physical, social, and imaginative play. These are play patterns that are integral in creating a wealth of licensing opportunities that we tend to fully exploit.