Marvel Enters Pet Licensing with Superhero Line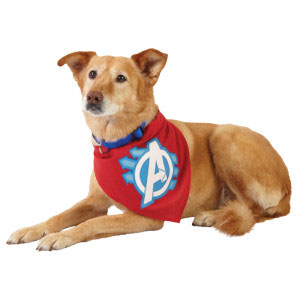 Marvel Entertainment announced this week that is it expanding into the pet category for the first time with a Superhero-inspired pet program. Through a licensing agreement with Fetch…for cool pets!, a line of Marvel Superhero-inspired pet toys, apparel, and accessories will be available at PetSmart stores starting this week.
The line will feature a wide array of Marvel-themed pet products for dogs including toys and apparel. Additionally, a wide assortment of aquatic products will follow shortly after and will be available in PetSmart locations in the United States, Canada, and Puerto Rico as well as online at www.PetSmart.com.
The product line will be supported with in-store signage, online promotions, and a sweepstakes exclusively for PetSmart Facebook fans.
Louisville Makes Improvements for October's ABC Kids Expo
The city of Louisville and the Kentucky Exposition Center got the message loud and clear after numerous complaints were made during last fall's ABC Kids Expo. The Kentucky Exposition Center and its partners are investing more than $1.2 million in improvements in time for this year's ABC Kids Expo, which is being held at the facility on October 14–17, 2012, according to All Baby & Child, Inc., the organizer of the show.
Food and beverage upgrades include:
• Healthy and kosher menu options
• More concession and specialty coffee locations throughout the hall
• New look and new menu of food and beverage offerings
• Cash and credit card acceptance at all concession and dining locations
• Additional seating in and around food and beverage locations
Additional features and upgrades include:
• New state-of-the-art Wi-Fi equipment
• Increased signage, security, maintenance, and housekeeping
• Improved exhibit hall lighting and HVAC
• A larger staff of knowledgeable customer service representatives for set-up and teardown, as well as during the show
• A permanent business center to be run by UPS or FedEx (pending bid award)
• Free parking for exhibitors on load in/out days, lower flat-fee daily rates during the show with in/out privileges, increased staffing and easier payment options
The Louisville Convention & Visitors Bureau (LCVB) is working with the city to make further improvements outside the convention center. The LCVB is partnering with area restaurants to ensure they are open and staffed to handle convention traffic.
The Louisville Airport Authority is working with its tenants, airlines, and others to provide expanded service during the convention period.
In addition to an enhanced police presence by the city, the Louisville Downtown Management District is augmenting its Ambassador program to better serve the needs of convention visitors.
In addition, The Hyatt Regency Hotel is undergoing a $5.8 million renovation. It is expected to be completed in time for the ABC Kids Expo.
For more information on the 2012 show, visit www.theabcshow.com. The 2013 ABC Kids Expo will be held in Las Vegas. It is tentatively scheduled for October 15–18, 2013.
Public Relations Firms Form Partnerships as Market Shifts
In a sign of the shifting economic times, there are two separate announcements this week of public relations firms partnering in an effort to share resources. The goal for these firms is to emerge as more powerful, efficient, and streamlined entities to serve clients.
Weathering the recession was one challenge, growing post-recession in a rapidly changing media environment is the next looming battle.
U.S.-based Bender/Helper Impact and German-based indigo pearl, have launched The Surround Group, a specialized communications venture consisting of public relations, social media, and digital marketing companies worldwide.
Surround Group partners expertise extends to key regions and countries around the world including:
Argentina: Dixit Communicaciones
Australia: The Red Agency
Brazil: Grupocasa
Canada: Webidiotz
Chile: HiLinks
Continental Europe: Germany, indigo pearl (with partners in the UK, France, Italy, Scandinavia, Spain)
India: Approach Communications
Mexico: Joint Communications, 3NMEDIA
U.S.: Bender/Helper Impact (with its wholly-owned digital marketing group, Code Relevant) and MarketingWorks
Korea, China, and Japan: Partners soon to be announced.
The second announcement comes from Vital Holding and Kinetix. In an effort to consolidate resources, Vital and Kinetix are partnering to create a multicultural marketing agency, called Americana. Vital says this move is one of many being made by the company to re-optimize it capabilities coming out of the recession.
While Americana's technically a new shop, it already has landed several high profile clients such as, Bacardi USA, Grace Foods, Atlantic Records, and PepsiCo.
Americana will not only leverage the experiential marketing and public relations backgrounds of Kinetix, but Vital intends to invest to enhance the group's creative, digital, and entertainment capabilities.
Attendance up for Toy Fair 2012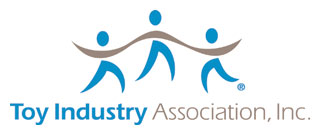 It wasn't your imagination. The aisles at the Javits Center were certainly more crowded this year. Toy Fair 2012 welcomed increased attendance across nearly all categories, including a 3 percent increase in buyers, a 5 percent increase in international participants, a 14 percent jump in licensors, and a 23 percent surge in entertainment executives, according to figures just released by the Toy Industry Association (TIA). TIA says that total attendance during the four-day show was 26,730, which is a 2 percent increase over last year.
This year's Toy Fair welcomed 10,592 buyers from more than 6,000 retail outlets worldwide. Buyer delegations from Target, Toys "R" Us, and Walmart saw increases of 39 percent, 24 percent, and 90 percent, respectively. Nearly 1,100 exhibitors had items on display representing 24 countries.
The top five countries identified with the highest attendance numbers at the show were Canada, the UK, Japan, Mexico, and Australia. Significant year-to-date increases in visitors came from Colombia (+33 percent), Japan (+17 percent), Australia (+13 percent), Mexico (+11 percent), Canada (+10 percent) and Panama (+200 percent), according to the TIA.
Major media outlets covering Toy Fair this year included The New York Times, The Wall Street Journal, Associated Press, USA Today, MTV, ABC News, CNN, Fox News, WPIX, TMZ.com/AOL Entertainment, and HBO Latin America Networks. aNb Media was also in attendance. If you have not seen the Toy Fair videos hosted by Jim Silver and Chris Byrne (known as The Toy Guy), click here.
Fans of Valentine's Day can rejoice in 2013. Toy Fair 2013 is scheduled for February 10–13, in New York City's Jacob Javits Convention Center.
Children's book author Jan Berenstain Dies at Age 88
Jan Berenstain, co-author of The Berenstain Bears series of books, died at the end of last week. She was 88.
The tales of Mama Bear, Papa Bear, Brother Bear, and Sister Bear were inspired by the Berenstain children, and later their grandchildren. The stories address children's common concerns and aim to offer guidance on subjects such as dentist visits, peer pressure, a new sibling, or summer camp.
Stan and Jan Berenstain, both Philadelphia natives, were 18 when they met on their first day at art school in 1941.
They married in 1946, after Stan Berenstain returned home from serving as a medical illustrator at a stateside Army hospital during World War II. He died in 2005 at age 82.
Jan Berenstain is survived by her two sons, four grandchildren, and generations of loyal readers.