TimetoPlayMag.com Launches Toy Rating System
TimetoPlayMag.com (that's us!) recently launched a toy rating system. The goal of TimetoPlayMag.com has always been to engage, inform, and entertain the audience. With this new rating system we are informing the audience on an entirely new level.
At TimetoPlayMag.com we take every item out of the box, assemble it, and play with it just as a consumer would do so at home. As a result, our rating system evaluates toys on four key criteria:
• Fun—Does it engage the child? Does it inspire imaginative play? Does it contribute to creative expression? Is it entertaining?
• Repeat Play OR Collectibility—Some toys are played with, some are collected. If we feel a toy is better suited for collectibility, we'll rate it based on Collectibility instead of Repeat Play.
Repeat Play—Will kids come back to it over time? Does the toy allow diverse imaginative play experiences? Does it provide longer-term play value?
Collectibility—Some toys may have limited traditional play, but kids will treasure them as collectibles.
• Assembly/Instructions—Is the toy easy to assemble? Are the instructions clear?
TimetoPlayMag.com's editorial team has 100-plus years of experience in the toy industry. We utilize this knowledge to offer consumers the real story on what they may experience when they bring a toy home.
Click here for a randomly chosen example of the rating system now in place.
TRU Exclusive Retailer for Ice Age 4
Toys "R" Us (TRU) is set to be Ice Age 4: Continental Drift's exclusive toy destination in North America, featuring movie-inspired products and promotions that are scheduled to launch on July 1. The movie is expected in theaters July 13. Teaming up with Twentieth Century Fox Consumer Products, TRU will offer an extensive merchandising program, including toy lines from Just Play and The Promotions Factory.
TRU will support the program with Ice Age in-store boutiques. Items can also be purchased online. While this particular retail partnership is exclusive to North America, product will also be sold at TRU stores around the globe with programs tailored to individual territories.
Just Play leads the program with its line of plush and novelty toys based on core characters from the franchise. The range will include bean-size and medium plush assortments, as well as 2.5-inch poseable figures in the Mini Ice Age Collection. The key item in Just Play's product line is the Shivering Scrat, which is a vibrating plush programmed with silly sound effects.
The Promotions Factory will add to the exclusive toy line-up with a range of playsets and figures including two-packs and three-packs of 2-inch non-articulating figures and single blister 4-inch articulated action figures. There is also a Pirate Ship playset.
Cardinal will release an exclusive Memory Match game, wood puzzle box complete with four puzzles, and an Ice Fishing game.
Additionally, Accessory Innovations will introduce an exclusive line of backpacks and lunch bags featuring Scrat.
HarperCollins will introduce a line of storybooks, junior novels, and beginning readers, which will be merchandised alongside the toys.
Biggest Loser Opens Additional Resort Location
NBCUniversal Television Consumer Products Group and Fitness Ridge Worldwide, the parent entity of The Biggest Loser Resort, announced that it will open its third destination resort location this spring in western New York. The Biggest Loser Resort Niagara is expected to open in May 2012 in Java, N.Y., and will offer the same award-winning, results-oriented program that guests have come to expect and enjoy at the company's other two locations in Malibu, Calif., and Ivins, Utah.
In connection with the announcement, Fitness Ridge Worldwide is partnering with The Snyder Corp. to bring the next Biggest Loser Resort to the Beaver Hollow Conference Center as part of a multi-million dollar expansion program at that facility.
The Biggest Loser Resorts are licensed through NBCUniversal Television Consumer Products and Reveille LLC.
The Biggest Loser Resorts cater to individuals of all ages and fitness levels and focus on exercise, healthy nutrition and education inspired by what contestants experience on NBC's series The Biggest Loser during their time on the show.
SMC to Develop Licensing for Dance Academy and H20 Just Add Water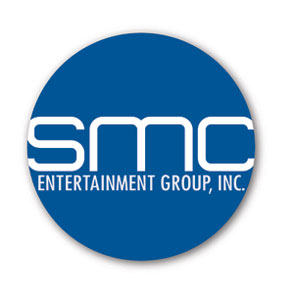 SMC Entertainment Group, Inc., (SMC) announced that ZDF Enterprises GmbH, the wholly-owned subsidiary and commercial arm of ZDF German Television Network, has appointed SMC to spearhead all licensing, merchandising, and promotional activity for two of its most popular teen series, H20 Just Add Water and Dance Academy, throughout North America.
Dance Academy is a coming-of-age series that follows small-town girl Tara Webster (Xenia Goodwin) on her journey to pursue a career as a professional ballet dancer at the fictitious National Academy of Dance. The Teen Nick series currently airs in Australia on ABC3, airs on ZDF in Germany, and has already been sold to YLE Finland, TG4 Ireland, Cartoon Network Latin America, NRK Norway, Disney in Portugal and Spain, RTI-Mediaset Italy, Canal+ France, SF Switzerland, NPO Netherlands, and to Vitaya Belgium, and South Korea.
SMC will develop relationships with licensees and promotional partners for the Dance Academy brand targeting tween/teen girls 8–14 years old in categories such as dancewear, apparel, accessories, publishing, gaming, back-to-school, HBA, room décor, and others. The product line is expected to be at retail in spring 2013.
H20 Just Add Water is a series about three teenage girls facing everyday teen problems with an added twist: they're mermaids with powers over water. Currently in its third season, the series has been licensed to more than 140 international territories. All new episodes began airing in the U.S. in January.
SMC will initially build H20 Just Add Water's licensing and merchandising program to include swimwear, apparel, accessories, publishing, gaming/apps, stationery, room décor, novelties, and HBA, with further expansion into other categories in the second tier. Merchandise is targeted for retail in spring 2013.
Schylling to Distribute Room Copenhagen Line
Room Copenhagen announced that it has partnered with Schylling Toys to distribute Room's LEGO Storage line to specialty toy and design stores across North America.
"The Schylling team is a great fit for Room Copenhagen. Their philosophy, 'Simple toys are better' is an ideal match for our LEGO storage products because it marries the beauty and simplicity of our offering," Sue Pregartner, COO of Room Copenhagen, said in a statement. "Schylling has a great sales team and a wonderful reputation. We could not be more delighted to have them as a partner."
Sears Holdings Reports Q4 and 2011 Results
Sears Holdings Corporation reported its fourth quarter and full year 2011 results this morning. In summary, Sears reported:
• Adjusted EBITDA of $351 million for the fourth quarter of 2011, in line with guidance on December 27, 2011, and $277 million for fiscal 2011;
• Liquidity of $3.2 billion with cash balances of $754 million and nearly $2.5 billion of capacity on domestic and Canadian revolving credit facilities;
• Inventory $544 million below the prior year's balance;
• Actions underway to further enhance liquidity and improve operating performance include:
Reducing expenses at the high end of previously provided range of $100 million to $200 million per year;
Planning to reduce peak inventory in 2012 in excess of previously announced $500 million to $580 million range and peak borrowing needs in excess of $350 million estimate;
Currently planning to separate Sears Hometown and Outlet businesses and certain hardware stores in the third quarter through a transfer to electing shareholders, which is expected to generate in the range of $400 million to $500 million in proceeds as announced today in a separate release; and
Completing real estate transaction for 11 stores for $270 million, which is expected to close in April 2012.
• Sears Domestic's comparable store sales declined 4.1 percent in the fourth quarter and 3 percent for fiscal 2011, Kmart's comparable store sales declined 2.7 percent in the fourth quarter and 1.4 percent for fiscal 2011, and Sears Canada's comparable store sales declined 7.5 percent in the fourth quarter and 7.7 percent for fiscal 2011;
• Adjusted earnings per diluted share from continuing operations for the fourth quarter of $0.54 in 2011 and $3.67 in 2010 and adjusted loss per diluted share from continuing operations for the full year of $4.52 in 2011 and adjusted earnings per diluted share from continuing operations of $1.97 in 2010;
• Accounting charges and other significant non-cash items of $2.5 billion and $2.7 billion recognized in the fourth quarter and full year of 2011, respectively, of which the majority related to the establishment of a valuation allowance against certain federal and state income deferred tax assets, an impairment charge on some goodwill balances, and store closure and severance charges. Collectively, these charges are expected to impact cash by less than $100 million for the quarter; and
• Net loss from continuing operations attributable to Holdings' shareholders for the fourth quarter and year of $2.4 billion and $3.1 billion ($22.47 and $29.15 loss per diluted share from continuing operations) and net income from continuing operations attributable to Holdings' shareholders of $374 million and $122 million ($3.43 and $1.09 per diluted share from continuing operations), respectively, for the fourth quarter and year in 2010.
"We are taking immediate actions to address our fourth quarter performance including cost and inventory reductions, honed and targeted marketing, margin actions, and bringing in new talent to strengthen our merchandising and leadership team, such as Ron Boire, who was recently named chief merchant and president, Sears and Kmart Formats," said Lou D'Ambrosio, Sears Holdings' president and CEO said in this morning's statement. "It's also important to distinguish between our earnings issue and the strength of our balance sheet, where we have significant assets and liquidity. We are further strengthening the balance sheet by approximately $1 billion through the actions we are announcing regarding Hometown, Outlet, and Hardware stores, a real estate transaction, and inventory reductions. As we operationally improve the business, we are also accelerating our actions to lead in Integrated Retail. We are combining our massive retail assets with a set of technology platforms we are building to reshape and deepen our relationships with Shop Your Way Reward members—at the store, online, and in the home," he says.
In addition, on December 30, 2011, Sears completed the spin-off to shareholders of all of the capital stock of Orchard Supply Hardware Stores Corporate that was owned by Holdings immediately prior to the spin-off. Accordingly, the activity for Orchard through the date of the spin-off is presented as discontinued operations in Sears financial statements. The spin-off reduced consolidated debt balances by $275 million and year-to-date adjusted EBITDA through December 30, 2011, by $41 million.