Scott Bachrach launched The Wish Factory in 2011 with all the attention focused on a line of dolls featuring tween singing sensation Cody Simpson. However, the company has a host of additional items—both licensed and non-licensed—to round out its lineup. Some of the items include the ICEE Maker and related accessories and its Pop Grrl brand of earbuds and stick-on nail charms.
Bachrach is no stranger to the toy industry. His previous companies include Fun 4 All and Think Tank Toys. Now Bachrach, along with partner Dan Lesnick, are building The Wish Factory from the ground up.

Nancy Lombardi: What are your plans for The Wish Factory?
Scott Bachrach: The Wish Factory is a global manufacturing, marketing, product development, and licensing company. We focus on quick-to-market development and have strong retail partnerships. Our greatest assets continue to be both our retail and licensing partners. The Wish Factory, which launched in 2011, is branching out into a variety of new directions all with the same common thread, which is partnering with terrific brand owners and extending into all product categories to stay ahead of ever-changing consumer tastes. In addition, The Wish Factory is working to develop its own brands internally.
N.L.: How did you get involved with Cody Simpson? Do you plan to take on more pop-stars/celebrities?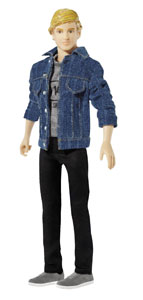 S.B.: The Wish Factory's involvement with Cody Simpson happened by a chance meeting with my son's friend's mother who knows that I'm in the toy business. When I dropped my son off at camp she asked if I had heard of this new heartthrob whom her daughter was "going to marry one day." The "groom" was Cody Simpson. I had never heard of Cody Simpson at that point, but immediately started doing some research. I was fortunate enough to get a meeting scheduled with Warner Music Group and we were able to quickly work out a licensing partnership. The doll line launched last holiday season.
The Wish Factory plans to take on more pop-stars and the reason is quite simple: we are in the fashion/trend business. By bringing celebrity-licensed products to retail shelves we are helping to extend the brand while staying true to the celebrity. We are delivering an element that is appealing and identifiable to our kid-targeted consumer demographic.
N.L.: What types of new product categories do you plan to venture into?
S.B.: The Wish Factory's product categories will continue to be dictated by consumer demand—or more importantly—dictated by kid demand. A great example of this is our new venture into the world of listening devices/headsets/earbuds with the Pop Grrl i-Poppin' Retractable Earbuds, just to cite one example. Headsets are the new fashion statement and there are a lot of varieties on the market—both licensed and non-licensed—for kids and adults. Our team is developing a broad range of products targeted to tweens, teens, and young adults. This is an entirely new direction for us and the feedback we have received from retailers and distribution partners is tremendous.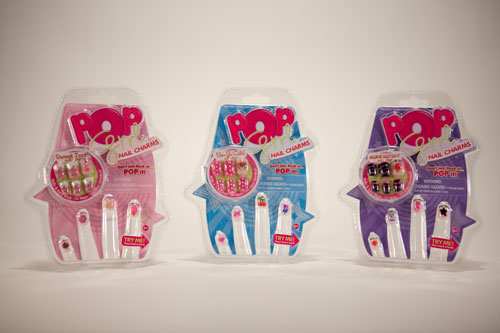 Another new category for us is nail accessories, also under The Wish Factory's Pop Grrl brand. Pop Grrl Nail Charms, featuring candy licenses such as Tootsie Roll, Blow Pop, and Gummy Bears, is very on-trend as the nail category is the hottest category in the health and beauty area for women. Now with Pop Grrl, young girls can enjoy this trend in a way that speaks to their age group with fun kid-friendly licenses. The Wish Factory also offers non-licensed versions of the nail charms.
N.L.: How will this company differ from Fun 4 All and Think Tank Toys?
S.B.: Fun 4 All and Think Tank Toys were fantastic businesses. Both companies allowed for amazing opportunities. Each company offered me the ability to learn a tremendous amount. The Wish Factory is capitalizing on many of the elements that allowed both Fun 4 All and Think Tank Toys to succeed. We have implemented a strong management team. We are working with strong partners. We have implemented a structure that has allowed us to offer a much broader product offering and expand into more channels of distribution.