The Major League Soccer season got underway this spring with the addition of the Montreal Impact. This comes on the heels of last year's league additions of the Portland Timbers and the Vancouver Whitecaps. With each new team that's added, soccer grows in popularity across the U.S. This low-cost, family-friendly sport is attracting crowds to new stadiums. These fans are looking for consumer products to purchase. Stuart Crystal, vice-president of consumer products for Major League Soccer, explains the growing fan base and the growing licensing program.
Nancy Lombardi: What is the current demographic of U.S. soccer fans?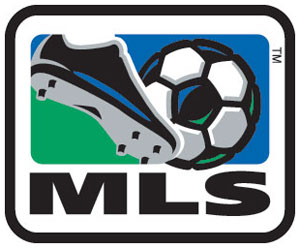 Stuart Crystal: Major League Soccer (MLS) has the youngest demographic of any of the other major sports based on the research we've done. Also, based on our research, MLS fans are more affluent than the other major sports. Also, MLS obviously has a higher percentage of Latino fans than other major sports. We also have a lot of families. From a demographic standpoint, it's a great fan mix. The MLS fan base is growing because the kids who entered the sport in the early 1990s when it first started growing are now adults. They are buying season tickets and coming with their friends or their families. This bodes well for the future of the sport in the U.S.
N.L.: Has MLS been well received by the licensing industry?
S.C.: For the first time this year, MLS took space at Licensing Show. Previously we focused on The Sports Licensing & Tailgate Show, which takes place in mid-January in Las Vegas. But as the league grows, we are getting more interest and we are crossing over from the core soccer consumer to the casual consumer. Other companies are now starting to recognize the opportunities for growth.
N.L.: Who are some key MLS licensees?
S.C.: MLS has a host of licensees that run the gamut of consumer products categories focusing on sporting goods, novelties, video games, home entertainment, and much more. Some examples include Adidas for authentic replica jerseys for all MLS teams, T-shirts, fleece, activewear, headwear, match and replica balls, shinguards, bags, footwear, scarves, and accessories; Franklin Sports for sporting goods; Great American Products for glassware, key chains, and water bottles; The Northwest Company for blankets, throws, and bed accessories; Party City for party supplies; Scientific Games for lottery tickets; Upper Deck for trading cards and memorabilia; EA Sports for interactive video game FIFA Soccer 2012; and Sega of America video game for Football Manager 2012.
N.L.: Where is merchandise sold?
S.C.: Merchandise is sold in a variety of mass market retailers such as Target and in some Walmart stores as well as online. In addition, we have retail space inside the stadiums, which obviously helps drive sales. This is particularly true for the newly established teams. It's known as the "empty closet syndrome." When a team is new, no one has merchandise. It's not a case of,  "Do I need another T-shirt to show my support for this team?" It's, "I don't have a T-shirt or jersey for this team."
N.L.: What network airs MLS games?
S.C.: We have a new three-year TV deal with NBC. This year NBC will broadcast 41 regular season MLS matches and NBC will broadcast three regular season games nationally. The NBC Sports Network will televise 38 matches.