TCG Signs Katalyst for Roxx in Canada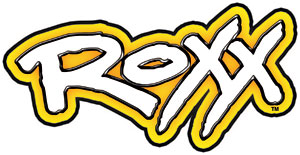 TCG (formerly The Canadian Group) has appointed Katalyst Licensing & Promotions, Inc., as its licensing and merchandising agent for the Roxx brand in Canada.
Katalyst will move Roxx from toys and collectibles into apparel, headwear, footwear, stationery, and plush toys. In addition, Katalyst will implement Roxx promotions in packaged goods and at fast food chains throughout the Canadian provinces and territories.
Roxx is the newest collectible game of skill, featuring edgy game pieces designed for kids ages 7 and up. The line includes collectible pieces and carrying and display cases as well as additional accessories.
TCG says that Katalyst has experience with this type of brand having worked POGS in the Canadian market.
Saban Brands Names CW Block Vortexx
Saban Brands announced last week that it has branded its five-hour CW TV block Vortexx. Vortexx will soon launch online as www.myvortexx.com in conjunction with mobile offerings. The television premiere of Vortexx on The CW Television Network is scheduled for Saturday, August 25.
"Vortexx will be an entirely new platform for action-adventure fans. It will give them more of what they want on TV and online than any other source," said Elie Dekel, president, Saban Brands in a statement. "Vortexx will be the new maverick in kids' entertainment—delivering a high-energy entertainment destination that delivers action and comedy unlike any other."
The nationally broadcast channel will be anchored by key franchises such as Power Rangers and Yu-Gi-Oh!, in addition to other soon-to-be-announced action/adventure and comedy shows, according to Saban. The programming block will air on all CW-affiliated stations nationwide, Saturday mornings from 7 a.m. to noon.
CafePress Teams with Penguin
CafePress, Inc., has partnered with publisher Penguin Group (USA) to launch a new online store featuring a selection of products.
Online merchandise shops for the following classic children's books are now open for business:
• Betty Bunny written by Michael B. Kaplan, illustrated by Stephane Jorisch
• Corduroy by Don Freeman
• Every Cowgirl written by Rebecca Janni, illustrated by Lynne Avril
• Froggy written by Jonathan London, illustrated by Frank Remkiewicz
• Ladybug Girl written by Jacky Davis, illustrated by David Soman
• Llama Llama by Anna Dewdney
• Otis by Loren Long
• The Little Engine that Could written by Watty Piper, illustrated by Loren Long
Shoppers can choose from a selection of T-shirts, totes, water bottles, and bibs adorned with characters from the books.