HGTV, Disney Launch Interactive Experience at Comic-Con
HGTV has collaborated with Disney to create a garden inspired by Tim Burton's Frankenweenie, a stop-motion animated black and white film. Taking place at Comic-Con, the Hilton San Diego Gaslamp Quarter lawn will be transformed into a 3,500 square-foot HGTV Electrifying Garden today through July 14. Open 11 a.m.–8 p.m. PST, the exhibit will showcase the beauty of black and white with more than 20 dark plants growing amid low-lying fog, pet tombstones, and other oddities in the pet cemetery-themed garden. Visitors can learn more about the plants featured in the garden and enjoy unique photo opportunities and other interactive elements.
Ceaco Launches Brainwright Brand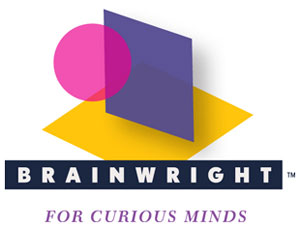 Ceaco announced the launch of a new division, Brainwright—For Curious Minds. In addition to the Gamewright family games division, Brainwright will feature brainteasers, mind benders, and other items that aim to inspire right and left brain thinking, improve memory, and exercise logic skills in a fun way. Some of the Brainwright-branded items will include The Baffler as well as new items such as Flexi Puzzle, Hexus, and Puzzle Blox.
IMC to Represent AT&T
AT&T has entered into a representation agreement with IMC in order to capture innovative opportunities in the growing e-learning market. As part of the agreement, IMC will represent AT&T in exploring strategic licensing relationships to create innovative new products for the explorers in all of us. New product categories are limited only by the imagination and will create new and different ways to share knowledge, innovation, and excitement, according to IMC.
Blip Launches Out of This World Brand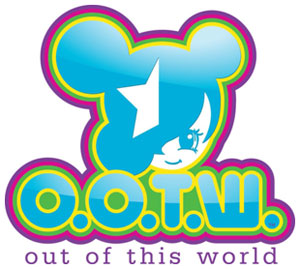 Blip Toys announced the retail debut of Out of This World (O.O.T.W.), a new toy line that merges the collectability of vinyl dolls with the design and classic play pattern of small dolls. The O.O.T.W. brand encourages girls to use their imaginations and celebrate their own uniqueness. The line will expand on its classic play pattern through its website, social media, mobile site, and e-package/QR Code component that allow kids to further connect with each of the characters.
The initial launch will feature five unique small dolls and two pets. Like the O.O.T.W. girls, each pet will feature electronic payoffs. The line will also include two battery-operated playsets that include games and other interactive features. O.O.T.W. products will be available beginning in late July at retailers nationwide.
Hotel Transylvania Director Inks Overall Deal with Sony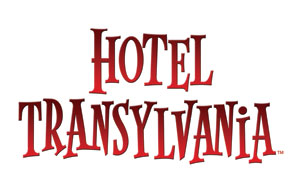 Sony Pictures Animation has signed three-time Emmy Award winner Genndy Tartakovsky (Dexter's Laboratory, Samurai Jack, Star Wars: Clone Wars) to an overall agreement that extends beyond his current directorial film debut of Hotel Transylvania, which arrives in theaters on September 28. Tartakovsky's new deal includes development of his original concepts as well as an all-new take on Popeye, based on the popular Hearst-owned King Features property and produced by Avi and Ari Arad, which Tartakovsky is also attached to direct.
So So Happy, Skelanimals Sign New Master Apparel Licensee
Art Impressions has named Jem Sportswear and Awake the master apparel licensee in North America for its So So Happy and Skelanimals brands. The long-term agreement includes key categories in adult, junior, young men's, girls', and boys' apparel including hooded sweatshirts, T-shirts, tank tops, dresses, fashion bottoms, and separates.