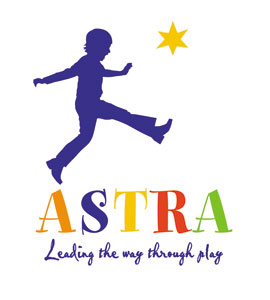 Neighborhood Toy Store Day is fast approaching. A program created by the American Specialty Toy Retailing Association (ASTRA), Neighborhood Toy Store Day is celebrated in ASTRA stores nationwide and is designed to promote the advantages of shopping at locally owned toy retailers. It is once again scheduled for the second Saturday in November, which is November 12 this year.
Some ASTRA retailers make it one of their biggest events of the year. In 2010, we saw stores incorporate clowns, cookies, face-painters, live music, and even uniformed Marines and cheerleaders.
But what if your staff is already too overburdened to plan a big event?  Then plan something modest and manageable. It's Neighborhood Toy Store Day regardless of whether your store's activities are the biggest thing happening in town that day, or whether you do little more than put signage in your window for a very modest celebration.
If you are choosing the low-key route, here's a recipe for a successful Neighborhood Toy Store Day.
Keep it simple and fun. Put out toys for kids to play with and let them play. (Winners of ASTRA's Best Toys for Kids award are great choices.)
Alert your customers. Send out press releases and e-blasts. Post the event on your website and Facebook page. Use the copy from the press release that ASTRA provides for free to its members. The work is already done for you.
Design a creative window display. Whether it's a window filled with toys, a Neighborhood Toy Store Day poster, or a list of the top 10 reasons for shopping local, put something in your window to mark the day.
Tie in with a local charity. If you don't already support a local charity, call a non-profit preschool or childcare center. Agree to give it a percentage of sales for the day and you can be sure that it will help promote your store to the parents it serves.
---
Kathleen McHugh is the president of the American Specialty Toy Retailing Association. Visit www.astratoy.org for more information.