Sesame Promotes Mascara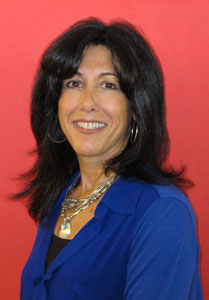 Sesame Workshop has promoted Renee Mascara to vice-president of international media distribution. Mascara will be responsible for expanding and strengthening the home video and international publishing business, as well as continue to oversee the television sales and distribution business, across media platforms internationally. She will also continue to oversee the organization's presence, including securing booth space and ad buys, at television trade shows such as DISCOP, MIP-TV, MIPcom, and NATPE.
Most recently, Mascara served as vice-president, international television distribution, managing television program sales in the U.S. Hispanic market, Canada, Europe, Latin America, Caribbean, Asia, Armed Forces Radio & Television Services, and inflight.
Mind Candy Hires Schultz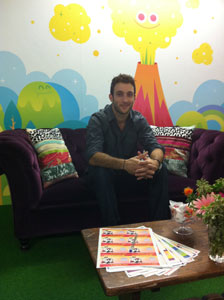 Mind Candy announced the appointment of Brad Schultz as head of Moshi TV, which is a new online TV platform set to appeal to Moshi's 50 million registered users worldwide.
Based out of a newly formed L.A. office, Schultz will be responsible for overseeing and driving forward the company's new online TV division. The platform will host a combination of video content including animated Moshi shorts, safely moderated user-generated content, and programming from third-party producers. Moshi TV will incorporate a social layer where kids can comment, rate, and recommend shows to their network of friends. The revenue model is yet to be defined but it's likely to be a mix of both free content and pay-to-view premium content. The platform is set to have an online presence by late 2011.
He joins the company from MoonScoop's kids' content platform Kabillion.
Zinkia Hires Pastor
Zinkia Entertainment has named Iñigo Pastor as general manager, based in Zinkia Entertainment's Madrid headquarters.
Pastor will be responsible for the day-to-day operations of Zinkia and will also focus on the retail and commercial aspects of the company's numerous entertainment brands, including its flagship property, Pocoyo.
Pastor joins Zinkia Entertainment after nearly a dozen years with The Walt Disney Company. He most recently served as executive sales director for Spain and Portugal, where he was charged with establishing, developing, and executing an integrated sales strategy for the entire Disney product portfolio.
Hape Hires Quercia
Hape has announced that David Quercia has joined as vice-president. He will lead the company's sales efforts and develop strategies to further expand the company's distribution in North and South America. He was most recently a vice-president at Safari.