By Kimberley Mosley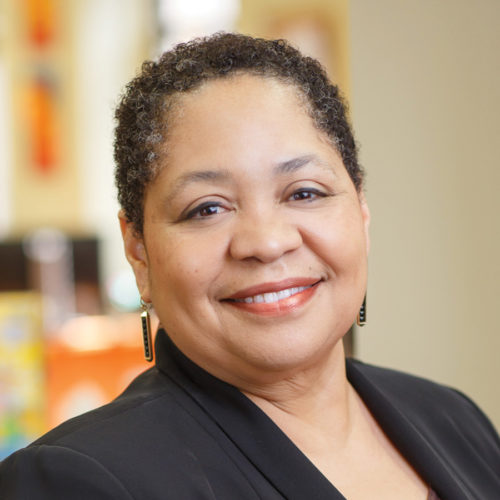 What does the 2020 fourth quarter look like for independent toy retailers?
It's anybody's guess. At the American Specialty Toy Retailing Association (ASTRA), our guesses include: (1) shopping will look different depending on where you live; (2) BOPUS (buy online, pick up in store) will be more popular than ever; (3) toy buyers will look to shop local and keep their dollars in their own communities; and (4) changing family lifestyle and school patterns will offer new opportunities for independent retailers to demonstrate the value and joy their products bring to children.
Is there anything we can count on?
Fortunately, yes. You can be sure that Neighborhood Toy Store Day will happen as usual on the second Saturday in November (this year on November 14th) and you can be sure that ASTRA retailers will find some fresh and creative ways to use this event to support sales and grow their customer base.
Differentiating your store with Neighborhood Toy Store Day
Launched in 2010 and designed to give ASTRA retailers a platform for differentiating their stores at the start of the holiday season, the event focuses on telling toy buyers about the product quality, toy expertise and excellent service they can expect at your store.
It's safe to say that the pandemic will mean no face painting or help-yourself refreshment tables or kids snuggled up for story time during this year's Neighborhood Toy Store Day. It's also safe to say that it's an effective platform for retailers to give communities a much-needed day of connection, celebration, and a break in the extraordinary demands parents are managing this year.
"I think this could be an especially strong Neighborhood Toy Store Day," says Rick Derr, owner of Learning Express Toys in Lake Zurich, Illinois. "Customers want a safe and secure shopping experience that is fun and trendy at the same time. ASTRA stores are well positioned to deliver this."
Michelle Gillen-Doobrajh, CPE, owner/buyer at Tildie's Toy Box in Philadelphia, Pennsylvania notes that events are one of the ways her store gives back to the community. "We want to continue that," says Gillen-Doobrajh. "We are looking to kick off the holiday season in a big way this year with a Neighborhood Toy Store Day celebration, even if it is all virtual."
Ready to jumpstart your Neighborhood Toy Store Day creativity? Here are some ideas from Derr, Gillen-Doobrajh and others:
Get the word out via social media (mainly Facebook), email and texts. Promote your virtual activities along with specials that will help make them more fun.

Create an event hashtag. Encourage customers to post photos of playing at home to celebrate.

Host a virtual craft time event. Ask participants to buy a kit in advance (at a discount) and sign up.

Provide a complimentary takeaway for no-contact curbside pickup. Include manufacturer giveaways, coloring sheets, coupons, and directions for participating in virtual activities.

Upload a coloring page for parents to print. Create an album of coloring pages and offer prizes—for example, five randomly selected submissions will win a giftcard or prize pack!

Consider special guest appearances. Maybe a well-promoted headliner? A host to be "the glue" between activities? An unexpected interruption during a virtual activity with kids?

Ask customers to submit videos of "Why I shop at [YOUR STORE]."

Donate a percentage of sales to local charities.

Highlight outstanding toys from the ASTRA Best Toys for Kids award winners.
Use ASTRA resources for a successful event
Don't forget to take advantage of ASTRA's support for Neighborhood Toy Store Day. Here are ways to help maximize the success of your event:
Quick and easy resources.
 On the members-only part of www.astratoy.org, the resources you need to start planning are a click away. ASTRA provides online discussion groups for members to share ideas.
Best Toys for Kids award program. 
The ASTRA Best Toys for Kids award list is an excellent tool for reaching out to your local media and mommy bloggers. ASTRA will provide a downloadable digital flyer with the award-winning toys for stores to use in their marketing.
Promotional materials. 
Members can download professionally designed art for posters, advertisements, and postcards. ASTRA will also provide press release templates.
Manufacturer specials.
ASTRA is working with manufacturers to offer Neighborhood Toy Store Day specials fit for accommodating social distancing and increasing sales. Sign into ASTRA's website regularly to see what's new.
Start planning now
ASTRA members have always based their strength on creativity, flexibility, and sharing. We have seen this nimbleness-in-action more than ever since COVID-19 hit during the first quarter of 2020.  While it has added a huge layer of challenge to the already hyper-competitive toy market, what hasn't changed is the need to make your quality, service, and shop local messages louder than the big box drumbeat of price, price, price.
Neighborhood Toy Store Day is one big tool to do that.
Add this event to your fourth quarter marketing plan, and let your imagination run wild on the best ways to engage families in your market.
Kimberley Mosley is the president of the American Specialty Toy Retailing Association. To learn more about ASTRA and its member services, visit www.astratoy.org.