Private Label Trend Continues
New research shows that shoppers are now buying store brands in categories where they were once loyal to national brands, according to the Private Label Manufacturers Association's (PLMA) latest nationwide poll of main household grocery shoppers conducted by GfK Custom Research North America.
The data, contained in PLMA's report, Store Brands & The Economy: Are Shoppers Ready to Start Spending Again?, found that 63 percent of shoppers have changed their food-buying habits as a result of economic conditions. Of these shoppers, fully two-thirds report that they are purchasing private-label products in categories where they used to buy only national brand items, according to PLMA.
Additionally, research revealed that 91 percent of shoppers are cutting back on money spent on restaurants, fast food, and takeout; nearly nine out of 10 shoppers are keeping a shopping list and avoid buying on impulse; and 81 percent of respondents are cutting back on purchasing more expensive items such as fish, meat, prepared meals, and convenience products.
Steiff-Loving Swindler Pleads Guilty
Last week, the man who amassed a huge collection of antique Steiff bears at the expense of his clients pled guilty to conspiracy and fraud charges. Paul Greenwood, who ran WG Trading Co. along with partner Stephen Walsh, admitted that his company had swindled investors out of more than $331 million—$3 million of which he says was spent on his collection of nearly 1,350 antique Steiff bears.
The Plaza Unveils Eloise Suite
After undergoing a $450 million renovation two years ago, New York City's Plaza Hotel has unveiled a newly designed suite that is customized for possibly its most famous inhabitant: Eloise. The fictional heroine of the classic Kay Thompson children's books earned her reputation through adventures carried out in the famed hotel.
Starting August 16, girls can live out their fantasy by booking the $995 per night suite on the hotel's 18th floor. Of course if mom and dad want to join in on the sleepover by staying in an adjoining suite, the price tag goes up to just over $2,000 per night. The Eloise suite was designed by Betsey Johnson, the fashion designer known for her colorful, whimsical style. The suite is adorned with zebra-print carpet and pink-striped walls and features a kitchenette stocked with candy, including Eloise's favorite sweet, Raisinettes.
It's a Bird, It's a Plane, It's Super Grover
Sesame Workshop is introducing a new series called Super Grover 2.0. It will be featured as a segment on Sesame Street in the U.S. this September, emphasizing a STEM (Science, Technology, Engineering, and Mathematics) curriculum by modeling the processes of scientific inquiry (i.e., making observations, formulating questions, finding answers through investigation and experimentation, and reporting findings). Through engaging and age-appropriate stories, preschoolers are introduced to vocabulary, process skills, and concepts that are the foundation of STEM education.
Super Grover 2.0 (13 x 6 minutes) is one of three new shows in development that the producers of Sesame Street will be introducing at MIPCOM, in Cannes, France, October 4–8.
Also being introduced at MIPCOM is Count TV, which features Count von Count as he introduces children to the number of the day. Viewers learn about numbers and what they represent by encouraging children to count along, recognize numbers, and count objects in a set. These lessons are the foundation for developing early math skills. Each episode ends with an animated Bert and Ernie singing and tap dancing about the number of the day.
Goodnight, Elmo features Elmo and his dad in their bedtime routine. They say goodnight to the stars and moon from the window, they put on PJs, and Daddy tucks Elmo in and reads him a story. But Elmo is looking for something new to spark his imagination so Daddy suggests that Elmo tell him a story and they then dissolve into Sesame Street fairytales.
Spin Master and Little Airplane Introduce Suzy Takes the Stage
Little Airplane Productions and Spin Master Entertainment, a division of Spin Master Ltd.,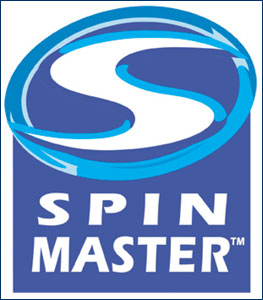 will debut the new property Suzy Takes the Stage (52 x 11 minutes) at this year's MIPJunior, October 2–3. This marks the first time the property will be introduced to the worldwide community of program buyers.
Suzy Takes the Stage is about a charismatic little girl who shares the big events of her life with her viewers from an extraordinary and ever-changing stage. The series combines cutting-edge computer animation with elements of traditional theatrical stagecraft, such as trap doors, beautiful sets, and lighting effects. It features a ground-breaking new animation style called Theatre Arts Animation, which has been created by Little Airplane for exclusive use on this series. Every episode is filled with original songs that are composed and produced by the Emmy Award-winning musical team at Little Airplane Productions.