Mind Candy to Create Kids' Online Viewing Platform
Mind Candy's Moshi Monsters announced the launch of Moshi.TV, a new online viewing platform. Making the announcement at today's KidScreen Summit in New York City, Michael Acton Smith, creator and CEO, says the new platform (currently in development) combines elements of user-generated content, in-house production, and animated content from partners. It is also expected to draw upon the social layer of the Moshi Monsters site, enabling kids to rate content, discuss it with their friends, and vote for what they'd like to see.
"We have 35 million registered users and over seven million monthly unique visitors, which gives Moshi greater reach than most broadcasters," said Acton Smith in a statement. "We're set to shake up the kids' TV industry and let kids decide what they'd like to watch, rather than what commissioning editors think they'd like to watch."
Mind Candy also announced that it's eager to connect with content creators who would like to show their work on Moshi.TV.
SqwishLand Signs Knepfer to Create Licensing Program
SqwishLand, the massive multiplayer online game and children's toy, announced during Toy Fair the appointment of TK Brand Group as the exclusive worldwide licensing agent for the brand. New York-based TK Brand Group, founded by Tamra Knepfer, will head the brand's licensing and development efforts.
Knepfer has previously worked for Disney Consumer Products, Sesame Workshop, American Greetings Properties, Rodale, Chorion Silver Lining, and Peanuts Worldwide, as well as start-ups such as Mommy & Me, Inc.
SqwishLand.com has more than 750,000 active monthly users since it launch in August 2010. The growth has been driven by the massive distribution of game codes through the patented method of delivery through encapsulated products.
HIT Introduces Barney Classics Line
HIT Entertainment has entered into a licensing deal with Classic Imports, a manufacturer of room and wall décor, beverageware, and impulse/novelty items for specialty, mid-tier, and online channels, for a full line of retro Barney products. Launching under the Toon Labs Ink label, the nostalgic line of gifts and accessories will appeal specifically to tween, teen, and adult Barney fans that have fond memories of the Barney & Friends series on TV as children.
Classic Imports plans to develop, manufacture, and market a variety of novelty items including glassware, blanket cozies, and magnets beginning spring 2011. A complete line, that also includes wristbands, wall art, lanyards, and key chains, will also be developed by Classic Imports and targeted to the more mature Barney fan.
"Barney holds a special place in kids' hearts, whether they're 3 or 30," said Stacey Reiner, vice- president, consumer products, HIT Entertainment Global Brands, U.S., in a statement. "We're glad to partner with Classic Imports to offer products to our original Barney fans, each of whom has a special affinity towards Barney and the place he holds in their memories. We know this is a group that will not only want to purchase items for themselves, but to also share with their own children."
WB Interactive and LEGO Introduce Ninjago for DS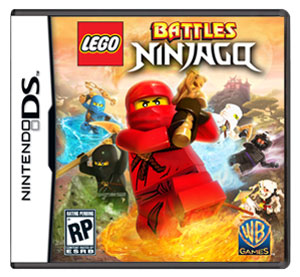 Warner Bros. Interactive Entertainment released a new trailer for LEGO Battles: Ninjago, which will be available in the spring.
LEGO Battles: Ninjago is exclusive for the Nintendo DS and complements the recently released Ninjago line from LEGO. It introduces gamers to Spinjitzu—a fighting technique where the player uses turbulent spinning to overcome adversaries in one fell swoop.
Enter a world where Ninjas face-off against evil Skeletons Forces to recover powerful Ninja weapons in order to restore harmony to the Earth. Along the way, gamers will encounter dragons, warriors, and larger-than-life battles as they build armies and deploy troops on exciting missions. The game is published by Warner Bros. Interactive Entertainment, developed by Hellbent Games, and produced by TT Games.
Barbie and Ken Reunite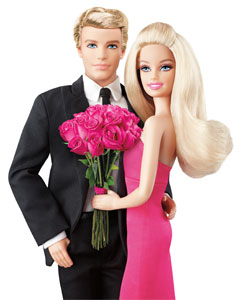 And, in case you missed it during Toy Fair, Barbie and Ken announced that they are officially a couple again. Reuniting on Valentine's Day after the couple's 2004 breakup, Mattel introduced a Together Again gift set to commemorate the occasion. It is available for a limited time with an MSRP of $5.
"Barbie and Ken have an epic love story that has stood the test of time," said Stephanie Cota, senior vice-president global marketing, girls brands at Mattel, in a statement. "As the ultimate boyfriend for every occasion, Ken knew just what to do to win Barbie back. The iconic couple is truly made for each other and this is just the beginning of their next chapter together."
PlayCon Registration Open
The Toy Industry Association (TIA) announced that attendees can register for PlayCon. The show is expected to take place May 4–6 at the Hyatt Regency Scottsdale Resort & Spa at Gainey Ranch in Scottsdale, Ariz.
The conference program features presentations, interactive workshops, and numerous networking opportunities.
There will be keynote presentations and panel discussion on the Power of Play.
Retail Landscape 2011: an interactive panel discussion with expert insight from Toys "R" Us, Sears/Kmart, Marbles, and Barnes and Noble
A Consumer Insight Summit: featuring quantitative industry research from NPD, new in-depth insight on the world of play and consumer trends in play from The Marketing Store and Nickelodeon Global Research Group
Interactive workshops focused on: social media, blogging, direct response TV, accessing overseas markets, and sourcing alternatives.
For more information visit: www.toyassociation.org
ASTRA Marketplace & Academy Registration Now Open
Registration is now open for ASTRA's Marketplace in Anaheim, Calif. The show is expected to take place June 19–22. For more information visit: www.astratoy.org