CPLG to Represent The Juno Company for Licensing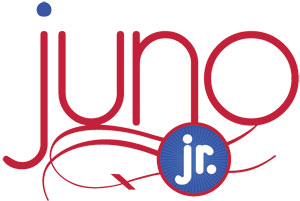 The Juno Company, a children's digital new media company specializing in the creation of music education products including movies, apps and games, television programming, toys, books, and more, has named Copyright Promotions Licensing Group (CPLG) as its global licensing agent for its Juno Baby and Juno Jr. franchises. Under the deal CPLG will be responsible for growing The Juno Company's roster of licensed product partners while expanding the retail base and securing promotional partners.
CPLG will target parents of children ages 1–6 with a wide range of Juno-branded products from toys and apparel to music and books.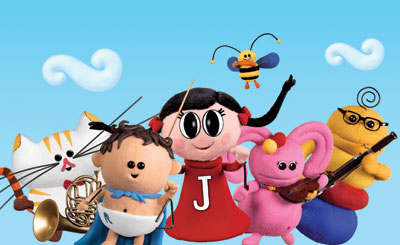 The Juno Company, founded by mom and composer, Belinda Takahashi, Ph.D., is best known for its Emmy Award-winning Juno Baby and Juno Jr. lines of product, which both feature original music composed and performed by live orchestral musicians and a cast of lovable puppets that interact with children through creative and educational storylines. The characters play in the musical world of Harmonia Springs.
Mattel's Monster High Partners with Kind Campaign
Monster High, Mattel's tween and teen-targeted franchise, announced that it is partnering with the Kind Campaign, a movement, documentary, and school program dedicated to spreading the message of kindness. Based on a simple and empowering solution to bullying, the intent of the Kind Campaign is not to point fingers, but instead, to put ourselves in each other's shoes, and make the personal choice to be kind.
The Monster High brand reaches teen and tween girls through content, toy, consumer product, publishing, and entertainment and leverages storytelling to highlight the awkward, yet relatable moments of being a teen in high school.
Kind Campaign founders Lauren Parsekian (age 24) and Molly Thompson (age 23) have visited more than 300 schools and organizations with the Kind assembly program and the documentary Finding Kind.
This fall, Monster High and Kind Campaign will team up to launch special programs and content for teen and tween girls spreading the message that it is cool to be kind. One of these planned programs will leverage the popularity of the Monster High animated webisode series to launch content that incorporates the Kind message. Making a special appearance in the halls of Monster High, Kind Campaign founders Lauren Parsekian and Molly Thompson will be transformed into "monsterfied" characters and teach the students at Monster High the importance of being kind. Additional activities will be announced this fall. For more information visit www.kindcampaign.com.
Patch's 5 Second Rule Hits Europe, QR Codes Added to Packaging
Patch Products has secured European and Pacific Rim distribution deals for its latest party game, 5 Second Rule. With plans to bring 5 Second Rule globally into more than 30 markets, Patch has already secured key distribution deals in the United Kingdom, Ireland, Australia, Croatia, Czech Republic, Slovenia, Holland, Belgium, South Africa, Sweden, Finland, Norway, and Denmark.
This race-against-the-clock party game has players getting flustered and tongue-tied as they try to spit out answers in five seconds. The game comes with questions in a variety of categories. Each question asks the players to name 3 things in 5 seconds, while they race against the twisted marble timer that swirls a string of small marbles from top to bottom.
The European version of the game adds even more content and additional board game features including a game board and "Switch" and "Pass On" cards, adding to the excitement of the five-second timer.
Interested international partners can contact Richard Gill, Patch's International Sales Representative, at richard@nhcontractmanagement.com. For reference to the UK version, visit universitygames.co.uk.
In an additional announcement, Patch says that it is adding quick response barcodes (QR codes) to its packaging to offer consumers more information about its games. Look for Patch's new QR codes on its 3D Sneaky Floor Puzzles, What's Yours Like?, 5 Second Rule, Love It! Hate It!, 100 Wacky Things, and Farkle Frenzy games and puzzles.