Driver Dan's Story Train, a preschool series with an emphasis on storytelling, debuted in the U.S. on PBS Kids Sprout in November 2010. Andrew Kerr, founder and commercial director, Aoh!K Commercial Limited, the brand's UK-based licensing and merchandising agent, is looking to leverage Driver Dan's Story Train's success on Sprout by adding key consumer product partners in the U.S. throughout the year.
Laurie Leahey: What is Driver Dan's Story Train about?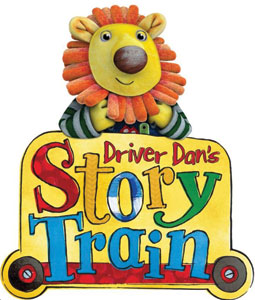 Andrew Kerr: Driver Dan's Story Train is about actively sharing stories, both parents with children and children among themselves. I like to think that the series encourages children to pick up and engage with a book, explore the pictures, listen to it read, share it with friends and family, re-imagine the story, and ultimately read it over and over again. The series does so in a wonderfully non-prescriptive way, combining an engaging ensemble of wonderful characters, gentle and positive narrative guidance, and an original visual aesthetic.
[Editor's Note: Driver Dan's Story Train follows the adventures of a group of characters who all love stories. Driver Dan drives the train and its magical book carriage into adventures, collecting characters along the way and heading to Story Corner, where the friends listen as Driver Dan reads to them. In the U.S. version of the series, the voice of Driver Dan is Pat Monahan, lead singer of the band Train.]
L.L.: You already have some licensees signed on for the property. When can we expect product to hit shelves in the U.S.?
A.K.: There are a number of key UK partners already on board, including Golden Bear (master toy), Universal (home entertainment), Macmillan (publishing), Ravensburger (games and puzzles), BBC Worldwide (multi-character magazines), and MV Sports (wheeled toys).
In the U.S., the program is a top 5 show on Sprout, reaching about five million viewers a month. Macmillan will also act as the North American master publishing partner. We're just beginning to share the brand with U.S. licensing partners, and I expect that we'll see product released in the U.S. beginning in early 2012.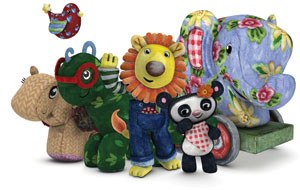 L.L.: How are the licensees bringing the show's storytelling aspect to licensed product?
A.K.: We're less focused on the idea of "storytelling" as we are on "story-play," which involves a more dynamic and involved form of engagement with narrative than the more traditional idea of being told a story. The Golden Bear toy range in the UK is very much based on this idea, allowing children to roleplay and interact with the characters from the series and determine the course of their own narratives. The lead item in the 2011 Golden Bear toy range is the Electronic Story Train, which allows children to select from among a number of story cartridges, insert them into Driver Dan's carriage, and hear and engage with a moment of narrative drawn from the series.
L.L.: Aside from those already mentioned, in what other categories do you hope to bring Driver Dan's Story Train?
A.K.: I see all of the traditional children's consumer product categories being appropriate for the brand. The series benefits from very strong characterization, an original visual style, and a very strong style guide that draws off of the best of the on-screen material to create an even stronger on-shelf style for the brand.