Disney Stores to Expand
Disney Store announced that it plans to open its interactive concept stores in more than 40 locations this year. The company says that by the end of 2011, it will have 60 new concept stores in 16 major markets in North America and eight countries.
In spring 2012, the original Disney Store location at the Glendale Galleria in Glendale, Calif., will be remodeled to celebrate the retail chain's 25th anniversary. First built in 1987, the store pioneered the entertainment retail concept. The Glendale store will be just one of many planned remodels in 2012.
New and remodeled Disney Store locations to open throughout the fall and winter of 2011 include:
Disney Store's Florida Mall location in Orlando will be remodeled this fall with the new design, and Pembroke Lakes Mall in Pembroke Pines, Fla. will open an all-new location.
Locations in Canada's West Edmonton Mall in Edmonton, Alberta and Southcentre Mall in Calgary will open this fall.
Kenwood Towne Center in Cincinnati will receive the first newly designed Disney Store in the state of Ohio.
Texas will celebrate the opening of Disney Store locations at La Plaza mall in McAllen, and Houston Galleria in Houston.
The first newly designed Disney Store in Missouri will open at the St. Louis Galleria.
California will get two new locations this fall with stores opening in the Galleria at Roseville in Roseville and Westfield Fashion Square in Sherman Oaks, Calif.
Mattel to Fund Research Projects About Play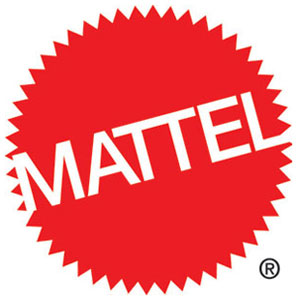 Mattel announced that it would fund four university research projects focused on the impact of play in children's early development through Mattel's Philanthropy Programs. The Mattel Play Research Grants recipients will explore a wide range of play-focused topics over the next 12 months, including the impact of play on creative thinking, problem solving, and the development of language, social, and cognitive skills.
Mattel established the Mattel Play Research Grants to help researchers provide more insight into the benefits of play, the use of the tools of play, the value of safe places to play, and the need to educate parents, caregivers, and the society on the positive power play serves in a child's life.
The first four inaugural grants have been awarded to Anna Shusterman, Ph.D., Hilary Barth, Ph.D., and Emily Slusser, Ph.D., of Wesleyan University; Ted Hutman, Ph.D., of University of California Los Angeles; Susan Menkes, M.A., of Claremont Graduate University; Kathy Hirsh-Pasek, Ph.D., Kelly R. Fisher, Ph.D., and Kuba Glazek, Ph.D. Candidate, of Temple University; and Roberta M. Golinkoff, Ph.D., of University of Delaware.
Wesleyan University ($25,000)
 Understanding the Power of Play: Study will focus on assessing the cognitive benefits of independent, self-directed play with toys.
University of California Los Angeles ($20,000)
 Mother-Child Play Interactions with and without Toys: The Impact of Toys on the Development of Language, Social, and Cognitive Skills: Study will examine the benefits of toy play and will identify mechanisms of change in mother-child interactions during a critical stage of development.
Claremont Graduate University (in-kind resources—Imagination Center)
 The Influence of Play Platform, Age, and Executive Functioning Skills: Study will investigate the impact of playing with emerging play platforms on children's comprehension of material, as well as the extent to which executive functioning skills contribute to children's comprehension.
Temple University ($15,000)
 Exploring Contextual and Play Material Constraints on Creative Thinking and Problem Solving in Early Childhood: Study will explore the impact of play-based (free play, guided play) and didactic instructional approaches on children's problem-solving and creativity, as well as examines how toy structure during free play influences children's play behaviors and creative problem-solving.
"While we know that play is extremely beneficial for a child's development, we also know that with busy schedules children have less time to simply play and use their imaginations," said Dr. Michael Shore, vice-president of consumer insights at Mattel. "This new research will help us learn even more about the development process and how toys can continue to support learning, socialization, and creativity in children."
FunGoPlay Partners with Metaverse for Launch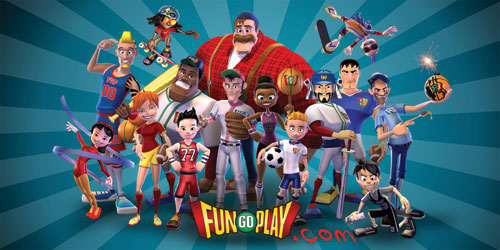 FunGoPlay, an all-new virtual world that bridges the gap between offline and online play, has partnered with Metaverse Mod Squad, which offers professional services for social, gaming, and online communities, for its upcoming launch. Metaverse Mod Squad will help to manage and grow the site's online community while working to provide a safe and engaging environment for kids. The company, through its team of moderators across the country, will oversee community management, customer support, and quality assurance, while also consulting on kids' virtual world strategy.
Brand Sense Signs Biggie Smalls

Notorious BIG, LLC, the estate of Christopher George LaTore Wallace aka Biggie Smalls has selected Brand Sense Partners (bsp) to exclusively manage licensing and merchandising for the rap legend's name and likeness. The announcement was made by trustees Voletta Wallace and Faith Evans, along with Ramez Toubassy, president and CEO of bsp.
The company will manage all merchandise and licensing activity on behalf of the estate.
Hexbug to Be Licensed by PDQ
Innovation First International, creators of Hexbug Micro Robotic Creatures announced that it has signed with PDQ, Building Q's sister company. PDQ will both license the Hexbug brand as well as seek out appropriate and strategic licenses to apply to the toy line. Woody Browne, managing partner of PDQ, and Scott Shahmanesh of Brandemonium, are working in tandem to develop a licensed program of core partners and products.