Hasbro to Reorganize Games Division with Move to Rhode Island, Cuts in Jobs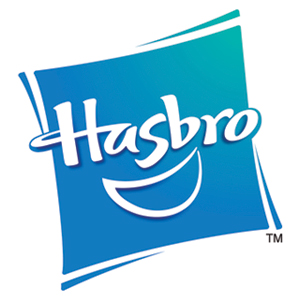 Hasbro announced it is reorganizing its global games business and moving its games marketing and development employees from East Longmeadow, Mass. to Rhode Island. The company says it's calling this its Center of Excellence for Games.
"Hasbro has the strongest portfolio of games brands in the industry and this is an important move to accelerate our re-imagination of games. However, it is always difficult to make changes that affect our people," said Brian Goldner, Hasbro's president and CEO, in a statement. "We are committed to continuously re-inventing this business and growing it for the long term. This includes maintaining our leadership position in face-to-face board gaming, while also more effectively competing in the broader world of gaming across all platforms."
The newly named Center of Excellence for Games will identify key games brands for new play experiences and development, while focusing its efforts and workforce on initiatives across multiple platforms in both traditional and digital gaming.
Hasbro expects to relocate approximately 70 employees with a reduction in force of approximately 75 by the end of the year. The impacted employees will be offered a severance package, benefits continuation, and outplacement services. Hasbro factory and certain corporate service employees will not be affected by this move.
Hasbro says it will communicate the estimated cost of these actions in July when the company reports second quarter results. However, Hasbro's guidance for 2011 remains in place as it continues to believe it will grow revenues and earnings per share, including costs associated with these actions.
Bravado, MESH Partner for Music, Fashion Branding Venture
Bravado, the global music merchandising company and a division of Universal Music Group (UMG), together with Music Entertainment Sports Holdings (MESH), a division of LF USA, announced the launch of a new venture to create multi-department contemporary lifestyle brands inspired by the powerful connection between music and fashion. The venture will develop, market, and distribute diversified collections based on the brands of today's top musical artists.
As part of the new venture, Bravado will partner with MESH on the design, marketing, and distribution of exclusive collections and better merchandise, which are expected to launch later this year at specialty and department stores throughout the world.
Joester Loria Group Signs New Clients

The Joester Loria Group (TJLG) announced that it is now representing the following properties: Poppy Cat, LazyTown, and Deadliest Catch. Coolabi has appointed TJLG as the exclusive licensing agent for Poppy Cat for North America. The book series created by Lara Jones, which has sold in excess of 2.5 million copies worldwide, will come to life in an animated TV series airing in the U.S. on Sprout and in Canada on TVO, SCN, and Knowledge Network. Key licensing categories planned for North America include toys, games, and apparel, aiming at an audience of 3–5 year olds.
TJLG has been appointed as the exclusive licensing agent for LazyTown in the U.S. Starting this September, LazyTown will reach 50 million homes daily airing on Sprout, the first 24-hour preschool destination for children ages 2–5. The licensing program will be developed in multiple categories including healthy food (including fresh fruits and vegetables), beverages (such as milk and water), publishing, roleplay and dress up, games, apparel, and more.
TJLG has been appointed as the exclusive licensing agency for Deadliest Catch, Discovery Channel's highest rated series. Licensing plans for the series include food with a focus on branded seafood, food service, and restaurant promotions; a collection of fan gear including apparel, accessories, and gifts; and functional crabbing gear.
Callaway Develops Kids' iPad Book
Callaway Digital Arts, interactive publisher of children's and lifestyle applications for the iPad, announced a partnership with Graydon Carter. The Vanity Fair editor will write and illustrate the first children's book to be created on the iPad, for the iPad, to be produced by a major interactive publisher. The book, Bella's Umbrella, is a charming and surprising tale about the rewards of kindness.
Carter will work with the Callaway Digital Arts studio to bring the story to life through visually arresting animation, narration, music, games, and art. The app is expected to be available in the iTunes Store in the fall.