Following on Chrysler's decision to separate the Dodge car and Ram truck brands, Brand Sense Partners (bsp), which manages the brands for licensing, is sowing a crop of new licensing opportunities for both brands. In addition, the separation of the brands also allows bsp the opportunity to focus in on each brand's core consumer. Below, bsp's president, Ramez Toubassy, discusses the opportunities that separating the Dodge and Ram brands offers the brands' licensing programs.
Chris Adams: How do the Dodge and Ram brands differ as far as brand messaging?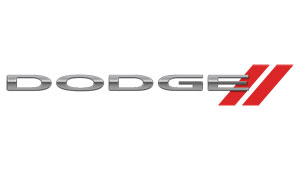 Ramez Toubassy: For licensing, Ram is all about trucks—the work, play, loyalty, and confidence that are very specific to truck owners. The new Ram tagline, which is perfect for licensing extensions, is "Guts. Glory. Ram."
Dodge is about performance and attitude—items that are expressive and unique, and show a passion for the road and for life. The Dodge tagline is "Never Neutral," which truly states its desire to stand out from the crowd.
C.A.: What are the differences and similarities between the target consumers for Dodge- and Ram-branded merchandise?
R.T.: Both consumers like to stand out and are very proud of their vehicle purchase. They show that pride through their affinity for branded merchandise. Also, both consumers have seen a resurgence in positive brand impression in the market, further endorsing their reasons for purchasing from either brand.
The brands were separated because truck buyers have a very targeted demographic and the message can now be very specific for them. Ram-licensed goods can now focus on truck-related activities and categories and carry a dedicated branding for this ultra-loyal customer. Truck buyers consider their truck a tool, as well as a family member, and "wear" the brand proudly.
Conversely, Dodge licensed products can now be targeted for a more on-road performance attitude for consumers with a true zest for life. This is a more youthful direction with related products that can be aimed at people who like to stand out.
C.A.: How are you attempting to meet the needs of each group?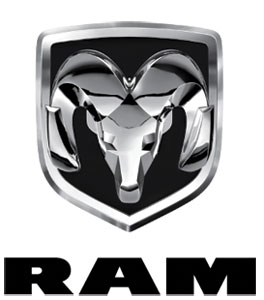 R.T.: For Ram, we are seeking partners in truck-related lifestyle categories such as power tools, hunting/fishing/camping gear, and work wear. For Dodge, there is a continued focus on automotive replica and toy products driven heavily by aspirational performance vehicles such as Dodge Charger, Dodge Challenger, and Dodge Viper.
Gaming (mobile and console) continues to grow as technology and features for each category expand the realism and interactivity for auto and tech aficionados. New vehicles that are on the way will also open doors to expanded lifestyle products and specialty goods.
C.A.: What opportunities has the separation of the Dodge and Ram brands offered Brand Sense from a licensing and merchandising standpoint?
R.T.: Simple things such as a new logo for each brand has afforded all licensees that utilize the logo as a key graphic component an opportunity to create many new SKUs. This freshening creates a new reason to engage retailers and distributors—both of which are constantly looking for something new or different to put on shelf. It has also allowed Brand Sense to create specialized style guides that can dive deeper into the core of each brand. This new direction has also afforded us a perfect excuse to further engage the entire licensee pool, which always leads to new ideas and expanded product lines.
C.A.: How have existing licensees benefited from the separation?
R.T.: New logos mean new designs and updated styles to offer retailers and distributors. The more direct focus as a result of the separation, particularly on Ram, removes any "car or truck" ambiguity for the brands. New Ram brand partners such as Case IH and Mossy Oak have created entirely new channels and customer bases that can be approached with a true truck brand. Many existing licensees were partners for both Ram and Dodge and these partners have been able to create new co-branded product that can benefit from the public partnerships.
New vehicles from Dodge coupled with the brand-specific "Never Neutral" tag have invigorated the program—every new iteration of the key vehicles noted above and the corresponding marketing push drives increased interest from the top licensees. Increased consumer awareness due to the new marketing makes both brands much more appealing and familiar for licensees and retailers.