Big Idea Partners with HuHu

Big Idea Entertainment announced that it has signed a multi-million dollar production deal with New Zealand-based animation company, HuHu Studios.
HuHu Studios will produce six all-new, direct-to-video VeggieTales productions over the next two years. The company will drive the pre-production, animation, and post-production from their New Zealand studio for each title feature.
Beanstalk to Develop Talking Friends Licensing Program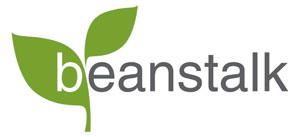 Beanstalk announced that it has been selected by Outfit7 as the exclusive, global licensing agency for Talking Friends, which is a series of mobile applications. Beanstalk will be tasked with launching a worldwide licensing program across multiple categories for Talking Friends, its series of mobile applications and its cast of characters including Talking Tom Cat, Talking Ben the Dog, and Talking Gina the Giraffe, among others.
Each of the Talking Friends apps features a unique, heartwarming, and fully animated 3-D character that comes to life when poked, tickled, and played with on mobile touch-screen devices for the iOS and Android platforms. The interactive character repeats everything a user says, and the apps allows fans to create customized videos of their interactions with the Talking Friends and share them via Facebook, YouTube, MSS or email. Over 400,000 videos are spread virally every month.
Select products will incorporate developmental elements of the characters such as speech, music, coordination, reading, writing, and sensory interactions.
Like Talking Friends' cast of digital characters, the licensed products will engage users differently depending on the user's age and provide the same unique connections and game experiences that have made the application so popular. The licensing program will have a two-pronged focus with consumer products designed for the user demographics, which are children ages 2–8 and tweens, teens, and adults.
Toy Story's Hawaiian Vacation line now at TRU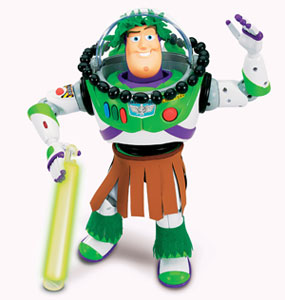 Toy Story: Hawaiian Vacation is a short that is now running in theaters before Cars 2. A toy line to complement the short is now available only at Toys "R" Us stores nationwide and online at Toysrus.com. Each item in the line, including talking Buzz Lightyear, Woody, and Jessie figures from Thinkway Toys, as well as a two-pack of Barbie and Ken dolls from Mattel features classic Toy Story characters dressed in Hawaiian-themed prints and accessories.
Martha & Friends Launches
On July 1, A Squared Entertainment, in partnership with Martha Stewart and Martha Stewart Living Omnimedia, will launch Martha & Friends at www.marthaandfriends.com, through AOL Kids. Aimed at girls 6–11, Martha & Friends features an animated 10-year-old Martha Stewart who, along with her three best friends and two dogs, show how fun and easy it is to do-it-yourself in the areas of cooking, crafts and more. The multimedia property includes a short-form web series and interactive world of online games and activities reinforcing the lessons taught in the series and enriching the experience for kids. 26 new 3–5 minute-long webisodes will be introduced every other week and Hallmark Channel will air a 30 minute July 4 special on Sunday, July 3 at 9:00 a.m. and five additional primetime holiday specials throughout the year around Back to School, Halloween, Thanksgiving, Christmas, and Easter. 
The Martha & Friends brand has plans to expand its licensing activities to include a branded line of merchandising products.