Warner Bros. and Uniqlo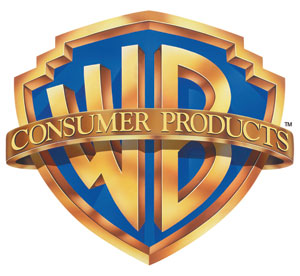 Warner Bros. Consumer Products (WBCP) announced a partnership with Uniqlo, the largest clothing retailer in Japan, to introduce an apparel line based on Harry Potter. Expanding on their current deal, new offerings will also be available from classic characters, including Looney Tunes and Tom and Jerry.
The line will feature detailed graphics and elements from the world of Harry Potter on T-shirts targeting a wide range of fans. The line will be available at all Uniqlo stores worldwide (excluding United States), at UT Store Harajuku, and Uniqlo's online store. 2011 marks the third year WBCP has partnered with the company, previously releasing lines for Looney Tunes, Tom and Jerry, Batman and Superman.
MGA Signs Activision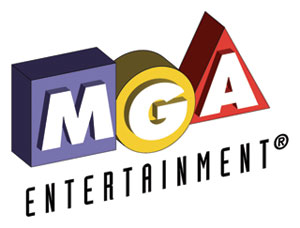 MGA Entertainment has granted Activision Publishing, Inc., the exclusive worldwide rights to develop, manufacture, and distribute videogames based on the Lalaloopsy brand and characters. The agreement covers entertainment software products across multiple platforms such as handheld, console, and connected platforms, as well as PC and mobile devices. The first Nintendo DS title is expected to debut holiday 2011.
Also, MGA Entertainment is currently in development for the first-ever Lalaloopsy feature-length movie. The made-for-DVD feature will be released in spring 2012 and will star the original Lalaloopsy characters.
GP Toys Signs Androni for Beach Toys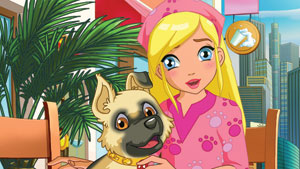 The Giochi Preziosi Group announced that Androni Giocattoli has been signed to produce beach toys and accessories for Puppy in My Pocket: Adventures in Pocketville.
Following an agreement of the two-year deal, girls across Europe (excluding Italy) will have access to selection of new toys, inspired by the Puppy in My Pocket: Adventures in Pocketville TV series, co-produced with MEG and Mondo TV. The range will include bucket and spade, watering cans, wheelbarrow, and vehicles.
Disney Launches Licensing for Shake it Up
Disney Consumer Products announced the first merchandising program inspired by Disney Channel's series Shake It Up. The show centers on CeCe and Rocky, played by Bella Thorne and Zendaya, whose dreams of becoming professional dancers are realized when they land roles on a popular teen dance show. The new merchandise program for tweens plays up the characters' dancing lifestyle and energy of the show and features a unique collaboration with Mattel and fashion collections at Target, Kmart, Sears, Payless, JCPenney, Kohl's, and Macy's. The new products will begin arriving in stores this August through the holiday season.