Holiday Previews in Full Swing
Since we have returned from Licensing Show, Holiday previews have been in full swing. It started with I Can Do That Games showing its line. Games of note include those featuring the Richard Scarry license, which showcases all new art, a Dr. Seuss colorful wooden puzzle, and an Angelina Ballerina game where kids practice dance routines. Hasbro gave a sneak peek of new Nerf items, Furreal Friends, Transformers, and much more.
Here is what else was on tap during last week's holiday's previews.
Playmobil: Introducing $2.99 mystery pack figures designed to be stocking stuffers. Series one will feature 12 boys and 12 girls in blind packs. The figure pieces can be interchanged. The company is also introducing a spy theme series, which features a playset, R/C car with camera attachment, and yacht that shoots darts and floats in the water.
Disney: The company's annual holiday preview had an especially strong showing this year from both licensees and Disney's proprietary products. Here are some items that stood out.
Protective iPad Case features a stand to watch movies; a stylus that stores in the back of the case; and a strap that can be attached to a headrest in the car to watch movies while in transit. $49.99 available at TRU and Disney Stores.
Disney Spotlight (by First Act) is a karaoke-like item that allows kids to connect the mic to an iPad to unlock 10 Disney Channel songs. Kids can also use their own iTunes library, purchase additional songs using the Disney Spotlight App, and create music videos to share with friends. It's available as a wired and wireless mic for an MSRP of $79.99 to $99.99.
Exclusive to the Disney Stores is a line of home scents, personal fragrances, and candles with subtle high-end Disney branding. The Imagination and Magic home fragrance themes are now available. Pixie Dust and Imagination Winter will be available in October.
Kidada Jones line of figures and charm necklaces featuring the Princesses are exclusive to Disney Stores.
D-Signed line of clothing, which changes every six weeks at Target, is now featuring Shake it Up.
Cars 2 Cookie Cutters available at Williams Sonoma
From Disney artist Mary Blair comes a line of clothing available exclusively at Nordstrom celebrating the 45th anniversary of It's a Small World benefitting UNICEF.
Bridesmaid collection of dresses from Alfred Angelo
Spirit Hoods featuring Kermit and Piggy will be available for both kids and adults.
Bossa Nova: Mechatars are "blended-reality" R/C robots that connect to an online site for missions, which can be replicated offline using the R/C. Designed for ages 7–10 will be available for about $40 at Target, TRU, and Radio Shack.
LeapFrog: The LeapPad is expected to be on shelves August 15. It will launch with LeapFrog's largest library ever, with more than 100 learning games, digital books, and apps, by year's end. LeapFrog says the existing library of Leapster Explorer game cartridges and apps is cross-compatible with this LeapPad. There are multiple levels of play and the games auto-adjust so kids can learn at just the right pace. It is expected to retail for $99.
LeapFrog dropped the age grading on Tag Jr down to age 1.
Stay tuned for more preview news as the month of July continues.
ASTRA's Best Toys for Kids List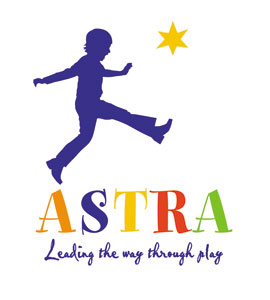 The American Specialty Toy Retailing Association (ASTRA) unveiled its 2011 Best Toys for Kids list last week. The list includes 22 winning products in 12 categories.
The Best Toys for Kids program was created by ASTRA to help its retail members attract media coverage of their stores and, in turn, drive traffic to the stores during the fourth quarter. ASTRA supports members' marketing efforts with:
National media placements and mommy blogging about the list aimed at consumers
Free, easy-to-use tools like press release templates to help member stores get local press coverage
Four-color, four-page, professionally-designed flyers (first 100 copies free to members) that stores can tailor for effective promotion of BTFK products
National promotion of ASTRA's Neighborhood Toy Store Day—to be held on Saturday, November 12, 2011—at which many stores will announce the 2011 Best Toys for Kids winners as a kick-off to their holiday sales season.
Here is the List:
Early Play (0–3 Years) Early Melodies Pound and Tap Bench by Hape
Pic 'N' Pop, by International Playthings
Pretend (Doll Play)
Tidoo Raspberry by Corolle
Baby Stella Playtime Potty (with doll) by Manhattan Toy
Pretend (Roleplay) Calico Critter Caravan Family Camper by International Playthings
Healthy Gourmet Salad for Green Eaters by Hape
Pretend (Fantasy Play) Falcon Knights' Castle by Playmobil
Shrinky Dinks Fairy Garden by Creativity for Kids
Constructive Play nanoblock by Ohio Art/Kawada
Tegu Blocks by Tegu
Creative Arts Play Happily Ever After Jewelry Box by The Orb Factory
Safety Pin Bracelets by Klutz
Game Play (3–7 Years) Fast Track by Blue Orange Games
Perplexus Rookie by Plasmart
Game Play (8 Years+) PathWords by ThinkFun
Trigger by Blue Orange Games
Scientific Play Big Bag of Science by Be Amazing Toys
Remote Control Machines by Thames and Kosmos
Active Play Freestyle Spooner Board by Spooner
Z-Curve Bow by Zing Toys
Classic Play (0–7 Yrs) Teaching Cash Register by Learning Resources
Classic Play (8 Yrs+) Potholder Kit by Harrisville Designs