Labor Day Weekend is upon us. This marks the unofficial end of summer as kids head back to school and families fall back into the school routine. Today we look at the impact of the back-to-school season.
Hurricane Irene Impacts Retail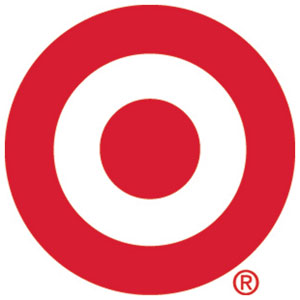 With the crucial back-to-school shopping season at its height, we don't yet know the impact of Hurricane Irene on East Coast retail. One thing is for sure, supermarkets, home improvement stores, gas stations, and any maker of batteries had a banner weekend. But looking at the big picture, the damage and loss of sales are expected to total billions of dollars.
The storm did force closures of many retail locations large and small. Mass transit was shut down in New York City and the surrounding areas as were Broadway shows, restaurants, and many other venues.
Walmart issued this statement yesterday afternoon, "As of 5:30 p.m. ET, we have no reports of significant damage to any of our nearly 600 facilities located along the East Coast. At peak, there were 298 stores and clubs that were closed due to the hurricane. As the storm has moved north, we have reopened 265 of those stores and clubs."
Target offered a phone number on its site for shoppers to check stores in their area:  1-800-440-0680.

Sears/Kmart offered storm preparation tips with the help of FEMA on its corporate site. On its consumer site, it offered a store locator option for affected areas.
Toys "R" Us has a link on its consumer site to store closings.
Back to School Assessment from the NRF
The National Retail Federation (NRF) did report some early finding from a survey conducted by BIGresearch before Hurricane Irene hit the East Coast. The NRF survey showed that more families plan to visit department stores, clothing stores, and websites for last-minute school purchases. By August 23, the average family completed 43 percent of shopping for K­–12 students, similar to last year's 43.2 percent. College students and their parents completed 44.3 percent of their shopping, up slightly from last year's 43.1 percent.
While discount retailers will remain the top shopping destination for last-minute back-to-school shoppers (56.9 percent), the number of people who will shop at department stores and specialty clothing stores as school approaches is expected to jump substantially this year. According to the survey, the NRF says that 47.1 percent of last-minute shoppers plan to visit department stores—a 10 percent jump from last year's 42.7 percent. Additionally, 40.8 percent plan to visit specialty clothing stores, a 19 percent increase over last year's 34.3 percent, and 21.7 percent plan to shop online, up from last year's 16 percent.
Discount stores will also be the top destination for college kids (48.2 percent). The number of people shopping in department stores (39.6 percent) and clothing stores (27.7 percent) also rose among the college demographic.
The NRF says that its survey estimated that combined K–12 and college spending would reach $68.8 billion, serving as the second biggest consumer-spending event for retailers behind the winter holidays. The average family of K–12 students will spend approximately $600 on back to school while college students and their parents will spend an average of $800. The NRF says these estimates were made in July.
Which Licensed Characters do Kids Want for Back to School?
For the first time this year, the National Retail Federation (NRF) says that it asked parents of K–12 students if they had purchased or were planning to purchase character-themed merchandise for back to school. Nearly half of parents (43.4 percent) said they would purchase at least one character item. Even though ages K–12 is a huge demographic sample, here are the characters that made the list:
For Girls K-12:
Dora the Explorer
Hello Kitty
Disney Princess
Tinker Bell
Justin Bieber
Hannah Montana
Barbie
Smurfs
iCarly
SpongeBob SquarePants
For Boys K–12:
Disney's Cars
Star Wars
Spider-Man
SpongeBob SquarePants
Transformers
Captain America
Harry Potter
Super Mario Bros.
Batman
Iron Man
Thomas Sale on Gilt Groupe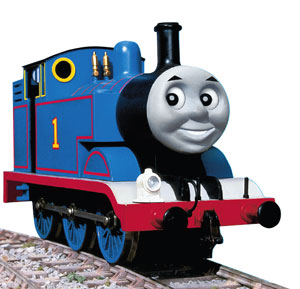 HIT Entertainment announced that it has partnered with online retailer Gilt Groupe on a special Thomas & Friends retail promotion. The Thomas & Friends sale launched on Gilt Children as a three-day exclusive through the Gilt mobile app, which took place on Friday, August 26 through Sunday, August 28, followed by a retail event on Gilt.com from Sunday, August 28, at 9pm ET and running through Friday, September 2.
During the sale, consumers will be able to find Thomas & Friends apparel, footwear, toys, books, and home furnishings.  The five-day sale will be promoted via the Thomas & Friends website in banner ads, home page promotions, and through newsletters. Gilt also featured the sale in its daily newsletter on Sunday, August 28. In addition, both companies are promoting the Thomas & Friends sale through their social media channels.