Hasbro Launches Sesame Line with Elmo and American Idol's Randy Jackson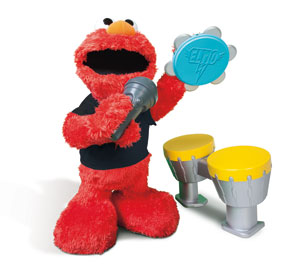 Hasbro's Playskool division introduced its line of Sesame Street toys featuring Let's Rock! Elmo during a media event in New York City yesterday hosted by Elmo and American Idol's Randy Jackson.
"Let's Rock! Elmo combines one of children's favorite characters, Elmo, with music in an engaging and interactive way that will have every child rocking this holiday season," said Jerry Perez, senior vice-president and global brand leader, Playskool. "This is the first time that children can play with an Elmo toy that recognizes which accessory they are playing with and then interacts accordingly with them. We're excited to take the musical play experience to the next level."
Let's Rock! Elmo headlines a variety of all new toys and games from Hasbro's Playskool brand in partnership with Sesame Workshop. The product lineup features seven different segments including a variety of plush characters, learning toys, figures and playsets, developmental products, bath time fun, roleplay toys, and an assortment of games.
Fisher-Price, Sherwin-Williams partner for Website, Paint Line

Fisher-Price, Inc., and Sherwin-Williams announced during a press event last week that they have teamed up to create Room to Bloom. This online design tool makes choosing nursery fashions and coordinating paint colors and wall patterns simple. Visit www.fisher-price.com/roomtobloom, which is a new feature on the redesigned Fisher-Price Baby Gear site. It has a fresh new look and layout to make it even easier for expectant parents to find the information and product solutions they need. Additional offerings within the Baby Gear business will be unveiled in the coming months.
Additional features within the Room to Bloom site include videos and blog posts from Stacey Crew, organizing expert and author of The Organized Mom, that provide organizational tips for the nursery, kitchen, on the go, baby gear must-haves, and more. Sherwin-Williams' Jackie Jordan is also featured in nursery design videos that provide tips and ideas around choosing the perfect paint color and exploring various wall patterns, textures, and decals.
Brodsky Leaves Nickelodeon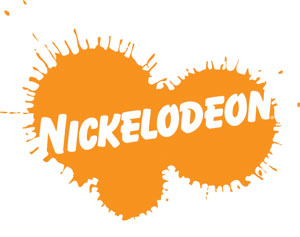 Leigh Anne Brodsky has left her position as president of Nickelodeon and Viacom Consumer Products. In a statement, the company praised Brodsky for her work building the Dora the Explorer and SpongeBob SquarePants brands, but said she will not be replaced. Her position was eliminated as part of a company-wide realignment, a spokesperson for Nickelodeon said.
Brodsky had been with the Viacom family for more than a decade. In her current post, she lead the licensing and merchandising for MTV Networks, Comedy Central, Nickelodeon, TV Land, Spike, and other Viacom properties.