Kinect for Kids Creates New Play Experiences Using TV Shows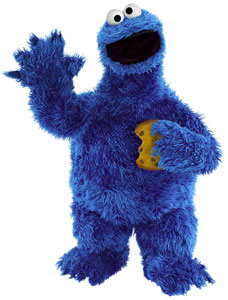 Earlier this week, Microsoft's Xbox 360 announced during a press conference in New York City the introduction of Kinect for Kids. The company announced two separate partnerships one with Sesame Workshop and a second with Nat Geo TV to create what the companies are calling "playful learning experiences."
In Kinect for Sesame Street TV, users will watch an episode of Sesame Street and become immersed in the episode by participating along with the characters in their environment. For example, Grover is carrying a box of coconuts. He drops five coconuts. Kids are invited to pick up each one and toss it back into the box in a controller-free interaction with Grover. Kids and Grover will be counting during the process.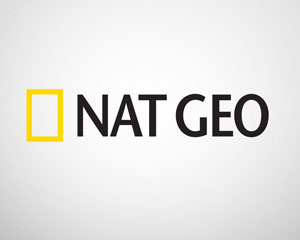 Kinect for Nat Geo TV is a similar experience for older children. Kids will learn about nature while playing games becoming part of an episode as an animal, for example.
However, the company says it "isn't discussing how this will be accessed by consumers at this time." There is also no word on a release date or price.
Also announced during the event is "Project Columbia," which is the codename for a project in development for a new way for kids to read using Xbox Kinect. It allows kids to become part of the story. The company also says that it "isn't discussing how this will be accessed by consumers at this time." There is also no word on a release date or price.
Shopping Center Industry Supports New Federal Online Sales Tax Bill
Representatives Steve Womack (R-AR) and Jackie Speier (D-CA) announced the introduction of the bipartisan Marketplace Equity Act (MEA) in the U.S. Congress. Currently, internet retailers are required only to collect sales taxes in states where they have a physical nexus (store, office, warehouse, or distribution center). If enacted, the MEA would empower states to collect sales taxes already owed at the point of purchase from online retailers who may not have a physical nexus in the state, but sell millions of dollars in merchandise there.
"Closing the online sales tax loophole is not a partisan issue, but rather an issue of fairness," said David B. Henry, chairman of the International Council of Shopping Centers (ICSC) in a statement. "Each day, brick-and mortar retailers operate at a competitive disadvantage to remote sellers who don't collect sales tax. The loophole was created by a 1992 Supreme Court decision at a time when the internet was a mere shadow of what it is today. The MEA is a necessary step toward establishing a new, 21st century marketplace that considers both brick and mortar and online retailers, while protecting consumers who use and benefit from both."
In a key component of the MEA, small businesses will be exempt from collecting sales taxes on internet transactions. As it stands now, most states already have what is known as a "use tax," similar to a sales tax. When an online retailer fails to collect the sales tax, it falls to the consumer to report that tax directly to the state, which is often not done. This practice has given rise to the misperception of tax-free shopping online, and efforts to close the loophole are often mistaken for a new tax. The MEA is not a new tax; it simply gives states the power to collect revenue they are already owed at the point of purchase.
ICSC has promoted sales tax fairness for more than a decade, advocating that a "sale is a sale" regardless of whether the purchase takes place on Main Street, at a shopping center, via mail-order, or over the internet.
Rebecca Bonbon Partners with Stardoll
FremantleMedia Enterprises (FME), the brand extension arm of FremantleMedia, announced a pan-European partnership for the Rebecca Bonbon brand with Stardoll, the online fashion community and website for girls.
The partnership will run for an initial three-month period from late October and include targeted activity in regions including the UK, France, Germany, Italy, Benelux, and the Nordics. It will see members of the Stardoll community invited to join the Rebecca Bonbon Club, where they will have access to exclusive video content, fan forums, and competitions, including a virtual treasure hunt around the site. A Rebecca Bonbon store will also open, with members able to access unique virtual products including fashion items and accessories.
FME is building on the success of its partnership with Stardoll in the U.S., which launched in August this year with a design contest offering one winner the chance to have a virtually created design sold offline as part of an upcoming Rebecca Bonbon apparel line available through Kmart.
Upcoming 2012 Trade Show Dates & Locations Recently Announced
• Hong Kong Toys & Games Fair
January 9–12, 2012
Hong Kong Convention and Exhibition Centre
www.hktdc.com/fair/hktoyfair-en/HKTDC-Hong-Kong-Toys-and-Games-Fair.html

• Western States Toy & Hobby Show Renamed ToyFest West
March 24–27, 2012
Long Beach Convention Center, California
www.toyfestwest.com
• TIA's Fall Toy Preview 2012
October 2–4, 2012
Dallas Market Center
www.toyassociation.org
• ABC Kids Expo
October 14-17, 2012
Kentucky Exposition Center
www.theabcshow.com