Fifi & Romeo Develop Mass Market Line
Fifi & Romeo, the luxury couture brand, is moving into the mass market through its first U.S. licensing deal with David Textiles. Represented by Consumer Strategies, Inc., the agreement will introduce F&R by Fifi & Romeo, a new, affordable lifestyle brand for style-conscious consumers into a new line of pet and infant products.
Additionally, there are plans to extend the F&R by Fifi & Romeo line into home décor, bedding & bath, stationery, social expressions, jewelry, and more.
Beanstalk to Represent Chiquita in Europe
Beanstalk has been appointed by Chiquita Brands to develop the licensing program for Chiquita in quality food brand extensions across Europe and the Middle East. Nancy Bailey & Associates manages the Chiquita licensing program in the U.S. This is one of the first global assignments resulting from the merger of Nancy Bailey & Associates and Beanstalk in December 2010.
Domo in France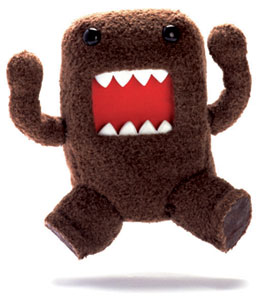 Big Tent Entertainment announced that it has formed partnership with international licensing agency Home Made Licensing to represent Domo. As part of the long-term agreement, Home Made Licensing will now represent the brand in France through an array of licensing, marketing, and promotional agreements aimed at furthering consumer awareness and demand for branded products.
Kate Aspen's Disney Wedding Favors
Kate Aspen, the designer and manufacturer of wedding favors, announced that the company is offering the Disney Fairy Tale Weddings favor and gift collection in collaboration with Disney Consumer Products.
The collection will feature 10 designs. Just one example from the collection includes a dainty set of white ceramic lovebird salt and peppershakers inspired by Sleeping Beauty.
Electrolux Enters India
Electrolux Global Brand Licensing, which controls the licensing rights to Electrolux brand portfolio, has appointed Capstone Branding to be their partner in the Indian market.
This marks the first time that Electrolux Global Brand Licensing has targeted India, according to the company. The multi-year agreement covers the brands AEG and Kelvinator, and is focused on finding suitable partners in key product areas.
CBS Expands Globally
CBS Consumer Products announced that Matrix Video Group and Brand Licensing Central will develop licensing programs throughout Russia and Mexico. Both companies will execute broad merchandising programs during the coming months for CSI: Crime Scene Investigation, Next Top Model, Star Trek, and Beverly Hills 90210.
Matrix Video Group will represent CBS brands in Russia, Belarus, Kazakhstan, Kyrgyzstan, Tajikistan, Uzbekistan, Azerbaijan, Georgia, Moldova, Ukraine, Armenia, and Turkmenistan. Brand Licensing Central will oversee Mexico. It will be the first time working with CBS Consumer Products for both companies.
This announcement follows news of CBS's deal with Supermarcas, which will develop a licensing program across all the company's signature brands throughout new markets in Central and South America.
Major League Soccer Signs Game Time Watches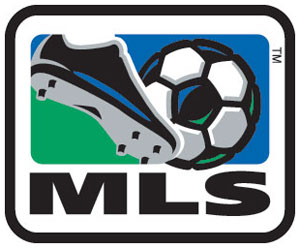 Game Time Watches has announced a two-year licensing agreement with Major League Soccer and Soccer United Marketing (SUM). Under the new agreement, SUM will grant Game Time the right to use Major League Soccer, Team, and Tournament Marks in the manufacturing, distribution, sale, advertising, and promotion of the licensed Game Time merchandise.
Game Time allows customers to place their favorite team's logo on a multitude of different watch styles. Game Time offers officially licensed sports watches from the NFL, NBA, NHL, NCAA, NASCAR, and now MLS.