Jakks Not Interested in Oaktree Offer
Jakks Pacific released its response letter yesterday to Oaktree Capital, which states, "After a thorough review of your September 13, 2011, letter with the advice and assistance of its independent financial advisor, Merrill Lynch, Pierce, Fenner & Smith Incorporated, and special counsel, Skadden, Arps, Slate, Meagher & Flom LLP, the Board unanimously has determined that your indication of interest is inadequate and not in the best interests of the Company and its stockholders. The Board unanimously believes that this is not the right time to sell the Company, and that execution of the Company's strategic plan—including potentially transformative projects planned and already underway—will provide significantly greater value to the Company's stockholders."
The letter from Jakks' president and CEO Stephen Berman concludes with "I want to emphasize that the Board is committed to increasing the Company's value for all of our stockholders and we are confident that our actions will accrue to the benefit of all of our stockholders, including Oaktree."
Spin Master Ltd. Enters Italy
Spin Master Ltd. opened its Italian branch in Milan in order to support the growth of its brands and manage direct relations with the local market. The Canada-based company selected Daniela Pavone as general manager to champion the development of Spin Master's business in Italy. She previously worked at Mattel as marketing director.
Spin Master Italy also appointed Edgardo Di Meo as senior brand manager and Dino Canuti as sales manager. Di Meo joins Spin Master from Mattel, where he was the brand manager for Barbie. Canuti previously worked in sales and marketing at Mac Due S.p.A.
The Canadian Group Announces Rebranding Strategy, Shortens Name to TCG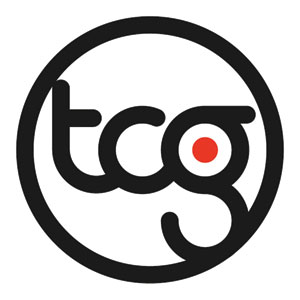 The Canadian Group modified its name to TCG and will feature the tagline "The Best in Fun" to better represent the breadth of its global product distribution. The logo, which represents the expanded scope of TCG's global reach, will appear on all product packaging, marketing plans, television commercials, and trade advertising.
From a variety of puzzles and accessories to adult and juvenile games, room décor, and activities (both proprietary and licensed), TCG's portfolio is full of products for the whole family. Licenses on the TCG roster include Fisher-Price, Glee, Justin Bieber, Lalaloopsy, Bratz, The Mentalist, Olivia, and Zhu Zhu Pets. TCG will add to its portfolio in 2012 with a broad range of board and interactive games, room décor, and novelty items.
Toys "R" Us Offers More Ways to Pay This Holiday Season
Toys "R" Us will offer its customers even more convenient, flexible payment options this holiday season, whether shopping in-store or online. Layaway, available in Toys "R" Us and Babies "R" Us stores nationwide, and special limited-time Bill Me Later offers, available online at Toysrus.com and Babiesrus.com, allow customers to make a series of smaller payments over time as an alternative to incurring fees associated with credit card purchases.
Beginning Saturday, October 15, Toys "R" Us will offer layaway on all playthings in 450 of its approximately 600 Toys "R" Us stores nationwide. The in-store layaway option gives customers 90 days to pay for their item(s). A 20 percent down payment is required and there is a $5 service fee for layaway. Payments may be made at the store where the order was placed at any time in the form of cash, check, credit card, debit card, or gift card, but 50 percent of the total price of the order must be paid within 45 days and the total price of the order must be paid within 90 days. In order to guarantee that items are made available by Christmas, all layaway orders for toys must be paid in full by December 4. In the event an order is cancelled, there is a $10 charge; however, there are some state-specific exceptions regarding this fee.
Customers who prefer to shop online can take advantage of a limited-time Bill Me Later offer to make flexible payments over time as an alternative to the in-store layaway program. Through Saturday, October 22, eligible customers can enjoy no payments plus no interest if paid in full in six months for purchases over $100 or no payments plus no interest if paid in full in 12 months for purchases over $500. In addition, new Bill Me Later customers can save $20 on purchases of $100 or more.
Toys "R" Us introduced its first online catalog highlighting many of the "big gifts" that can be put on layaway in all stores nationwide or purchased online using the Bill Me Later payment option. Showcasing more than 30 items, the online catalog includes $900 worth of savings that are good now through October 22.
Scholastic Releases New Magic School Bus Storybook App for iPad
Scholastic Media, a division of Scholastic Inc., announced the latest addition to its Touch & Tilt line of storybook applications. The Magic School Bus: Dinosaurs is based on the Scholastic book The Magic School Bus: In the Time of Dinosaurs written by Joanna Cole and illustrated by Bruce Degen. It is the second Touch & Tilt app for the science franchise, which celebrates its 25th anniversary this month. The app is available for $7.99; a Lite version will also be available.
The new app delivers an age-appropriate, re-playable reading experience that brings the book to life and allows even the youngest of children to read and play independently on the iPad. Readers can go on dinosaur digs to uncover fossils, assemble dinosaur skeletons, collect dinosaur cards, and access reports written by Ms. Frizzle's class—each filled with science lessons. Touch the words on the screen to hear the story and speech bubbles to hear what characters are saying. There are more than 20 individual voices, as well as music and sound effects. Independent readers can turn off the music and narration. The game has seven different levels and includes more than 100 facts about dinosaurs. The app is designed for children 4 and up.
Jay At Play Looks to License Properties, Signs ELA as Licensing Agency
Jay At Play appointed Dan Kletzky's L.A.-based Entertainment Licensing Associates (ELA) to manage all of the licensing activities for Jay At Play's growing portfolio of kid's brands.
The first licensing project in the portfolio is Happy Nappers. The line of plush will be available at all major mass-market retailers this holiday season. Each Happy Napper is designed to tuck into its Home Sweet Home at the end of a day of play.
The second project is Totally KooKoo, a line of collectible plush characters that includes KooKoo Birds and the new KooKoo Kennels. They are available in all major mass-market retailers.
Each doll in the Little Miss Muffin doll line contains a unique patented "pod" that allows the dolls to hide and come out and return to their "pod". Little Miss Muffin is available exclusively at Toys "R" Us this fall and will soon rollout to other major mass-market retailers.
Eco-Toymakers Start BeginAgain Toys, Acquire ImagiPlay
Veteran eco-toymakers Chris Clemmer and David Bowen, founders of Sprig Toys, Inc., created the new company BeginAgain Toys. The company's toys are powered by kids—not batteries—and made using plant-based materials whenever possible. BeginAgain's first line of toys will be available this fall.
BeginAgain Toys recently acquired ImagiPlay, a 14-year-old Boulder, Colo., company known for pioneering the eco-toy category. In addition to its original toys, BeginAgain will carry many of ImagiPlay's wooden toys and has plans to update several of the designs for release in 2012. ImagiPlay's founder, Barbera Aimes, will serve as an advisor to BeginAgain.