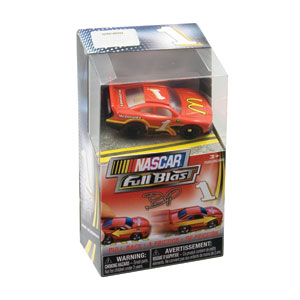 NASCAR is back on track with its licensing program and Spin Master is in the driver's seat. Spin Master signed a multi-year agreement, which was announced in June, that gives the toy company the exclusive licensing rights for NASCAR-branded toy categories including replica vehicles, playsets, action figures, remote control items, and much more. The line will be sold in the mass market as well as specialty retailers nationwide.
Spin Master will introduce some items in January 2012 to kick off the program but the key items will be on shelf for Q4 2012.
"We saw the opportunity to take the toy product to a place that it's never been before," says Craig Sims, vice-president of global licensing at Spin Master. "It is a great kids' brand. Kids may not be fans of a certain driver but if you put it in the context of cool, fast cars for kids, it opens up the opportunities of things you can do for toys. It becomes more than track racing," he says.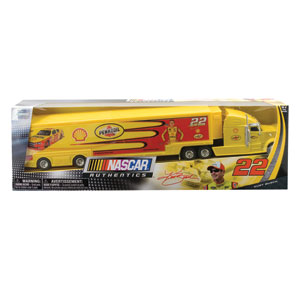 Spin Master is working with Walmart, Target, and Toys "R" Us for merchandising and promotional programs to support NASCAR.
"We are looking to identify the fan of tomorrow—those that will be consuming the sport," Sims says.
Spin Master says it will be an integral part of NASCAR's plan to engage the fan of tomorrow. Both companies are working hard to once again make NASCAR No. 1 with kids and retailers.
For the complete story, see page 30 in the October issue of Toys & Family Entertainment or click here: