People's Play Awards Announced Last Week
Time to Play (that's us!) announced the winners of the third annual People's Play Awards. Our editorial team reviewed thousands of toys over the past year to come up with nominees in 25 categories. The winners, as voted by consumers, were announced on Friday night. See the winners here.
SMC to Launch Jungle Book in North America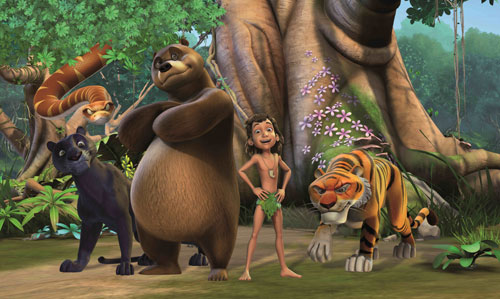 SMC Entertainment (SMC), the recently launched entertainment and brand management division of global consumer products manufacturer Sun-Mate Corporation, announced that it has acquired all North American television, home entertainment, licensing, and merchandising rights, as well as all promotional rights, to the 52 x 11' episode CGI-animated Jungle Book television series plus a one-hour feature from DQ Entertainment International.
In addition, the company has also acquired the master toy rights for Australia and New Zealand and licensing and merchandising rights for South Africa.
This series is based on author Rudyard Kipling's classic stories first published in 1893.
Produced by DQ Entertainment, and co-produced with ZDF Group Germany, Moonscoop, and TF1 France, the first season of The Jungle Book has proven to be a success, airing on top top-tier channels worldwide, including ZDF in Germany, BBC in the UK, TF1 in France, RAI 2 in Italy, TV3 in Spain, Noga TV in Israel, ABC in Australia, Channel B in Indonesia, EBS in Korea, TVO in Canada, Televisa in Mexico, and Disney Channels across Asia and Latin America. Broadcast of the series extends to more than 160 countries worldwide.
Global Home Entertainment partners include NBC Universal for the UK, France, Australia, New Zealand, and Japan as well as Sony Pictures Entertainment and other partners. There are more than 160 partners for The Jungle Book across the globe.
ASTRA Announces Speakers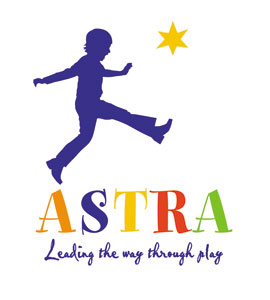 The American Specialty Toy Retailing Association (ASTRA) announced that consumer anthropologists Rich Kizer & Georganne Bender plus employee morale maven Barbara Glanz will headline ASTRA's 2012 Marketplace & Academy, taking place June 10–13, 2012, in Baltimore, Md.
Nationally recognized as experts in generational diversity, marketing, and promotions, and everything retail, opening keynoters Kizer & Bender have conducted groundbreaking market research by posing as every kind of customer in every kind of store. They will share street-level intelligence, straight from the customer's mouth, that independent retailers can use to better serve their own customers. Kizer & Bender are the authors of Champagne Strategies on a Beer Budget! and Jingle Bells. . . Christmas Sells! (co-authored with Debra Templar).
Barbara Glanz works with retailers who want to improve morale, retention, and service in their stores. Her closing keynote will show retailers how to create an enthusiasm epidemic in their stores as well as how improving employee spirit and morale can grow the bottom line. She is the author of 11 bestselling "how-to" books and has made numerous media appearances.
Pacific Entertainment Corp. Changes Name to Genius Brands
Genius Brands International, Inc., the developer and marketer of the Baby Genius line of music and education-based products and characters, announced that it has changed its name from Pacific Entertainment Corporation to Genius Brands International, Inc. In conjunction with the name change, the company's ticker symbol was changed to "GNUS" from "PENT."