Act III Licensing Signs Frijolitos
Act III Licensing announced that it has been appointed the exclusive licensing agency for Frijolitos, a producer of Latino-themed educational books and a toy product line designed to celebrate the traditions, folklore, and culture of the people of Latin America.
Frijolitos, through its books, is committed to providing culturally relevant character-building lessons that bring families closer together. All of these elements come together through the telling of stories, myths, and legends rooted in Latin American cultures. This enables educators and parents to construct practices that have relevancy and meaning to students of different social and cultural realities.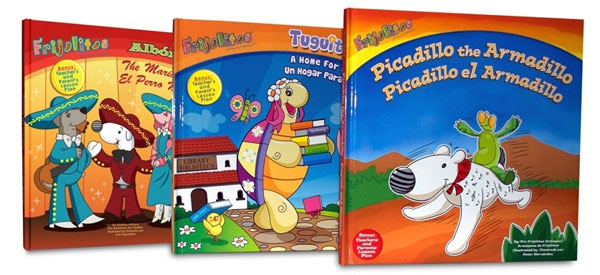 "Frijolitos appealed to us with its fun cast of characters and bi-lingual component," said Julie Dyer, partner at Act III Licensing, in a statement. "We immediately saw the numerous opportunities to grow and develop Frijolitos into a competitive children's brand. With an estimated Hispanic population of 42.7 million in the country, the Latino culture and heritage should continually be celebrated for generations to come. Frijolitos has all the right elements to position itself as a captivating and evergreen children's property."
Frijolitos' characters have wide appeal to be positioned as a property suited for television, publishing, plush, apparel, bedding, interactive games, developmental toys, baby room décor, and much more. Frijolitos books have been certified to meet the California Board of Education's Standards for Social Content and are eligible for purchase by educators using State funding.
The Wiggles in Deal with Ruckus Media Group
The Wiggles and Ruckus Media Group announced a digital partnership under which Ruckus has been granted worldwide rights to develop storybook applications for iPhone, iTouch, iPad, and Android-enabled mobile devices and tablets. The first three titles are slated for release worldwide with English language distribution through iTunes at the App store in March, followed by additional Apple and Android releases later in the year.
Over the years, The Wiggles have sold 24 million DVDs, eight million CDs, and eight million books worldwide. They perform before 750,000 fans each year (with more than 125 shows in North America alone last year), and can be seen on TV in more than 100 countries.
The Ruckus interactive storybooks will feature The Wiggles' music, video, and educational activities appropriately placed within the narrative so children can truly interact with the mobile digital experience.
Carolyn Robb: The Royal Touch Food Brand Launches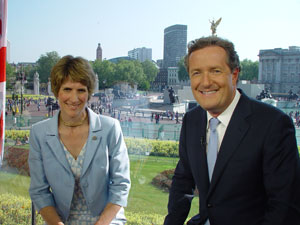 Carolyn Robb: The Royal Touch, a worldwide food and culinary brand, launches this year. She has been a world-class chef, food writer, and culinary expert for 25 years. Robb spent 11 of those years as the executive chef to THR Prince Charles, Princess Diana, Prince William, and Prince Harry in Kensington Palace.  She is the youngest and first female chef to obtain this position for THR Prince Charles, according to the company.
Blue Sky International announced that it will introduce Carolyn Robb: The Royal Touch brand in Japan for all classes of trade this year.
In July 2012, Southern California grocery chain Gelsons is expected to roll out The Royal Touch exclusive line of gourmet cakes and deserts. It will start with Robb's famed Royal Biscuit Cake recipe, as used at Prince William's wedding, according to the company.