Stan Clutton Passed Away
We regret to start the year with sad news. Toy industry veteran and Mattel executive Stanley T. Clutton passed away right before Christmas. The only information we have at this time is the following link.
If anyone has any further information, we would appreciate it if you could share it with us.
Former TRU Exec, Boire Joins Sears for Turnaround
Sears Holdings announced this morning that Ron Boire has joined the company as executive vice-president, CMO and president for both Sears and Kmart formats. Boire comes to Sears Holdings from Brookstone, Inc., where he was president and CEO. In this new role, Boire will lead merchandising and retail stores for both the Sears and Kmart brands.
"We are in the midst of a transformation of our business, from top to bottom, as we seek to become the leading integrated retailer in the country," said Lou D'Ambrosio, Sears Holdings' CEO and president, in a statement. "By attracting someone with Ron's significant experience in retail, merchandising, and product development as well as in leading companies through turnarounds, we're adding a key talent in accelerating our transformation."
Prior to Brookstone, Boire served as president, U.S. Toys, North America for Toys "R" Us from 2006–2009, overseeing merchandising, marketing, and operations for 600 stores in the U.S. and 70 in Canada. He joined Toys "R" Us after serving as the executive vice-president, global merchandise manager for Best Buy, responsible for managing Best Buy's $30 billion U.S. Business Teams, global technology and vendor management, global sourcing, and private label development. Before that, he served in a variety of increasingly senior roles during a 17-year career at Sony Electronics, Inc.
Sears Updated its Performance; Lays Out Turnaround Plan
Sears Holdings Corporation last week provided an update on its quarter-to-date (QTD) performance and planned actions to improve and accelerate the transformation of its business.
Comparable store sales for the eight-week QTD and year-to-date (YTD) periods ended December 25, 2011, for its Kmart and Sears stores are as follows: Kmart QTD was -4.4 percent; YTD was -1.8 percent. Sears Domestic QTD was -6.0 percent; YTD was -3.3 percent.
Kmart's QTD comparable store sales decline reflects decreases in the consumer electronics and apparel categories and lower layaway sales. Sears Domestic's QTD sales decline was primarily driven by the consumer electronics and home appliance categories, with more than half of the decline in Sears Domestic occurring in consumer electronics. Sears apparel sales were flat and Lands' End in Sears stores was up mid-single digits.
The combination of lower sales and continued margin pressure coupled with expense increases has led to a decline in Adjusted EBITDA. Accordingly, it expects fourth quarter consolidated Adjusted EBITDA will be less than half of last year's amount. (For reference, Sears says last year it generated $933 million of Adjusted EBITDA in the fourth quarter—$795 million domestically and $138 million in Canada).
Due to the performance in 2011 it expects that it will record in the fourth quarter a non-cash charge related to a valuation allowance on certain deferred tax assets of $1.6 to $1.8 billion. Although a valuation adjustment is recognized on these deferred tax assets, no economic loss has occurred as the underlying net operating loss carryforwards and other tax benefits remain available to reduce future taxes to the extent income is generated. Further, Sears may recognize in the fourth quarter an impairment charge on some goodwill balances for as much as $0.6 billion. These charges would be non-cash and combined are estimated to be between $1.6 and $2.4 billion.
Sears announced specific actions that it plans to take as part of its turnaround including:
The closure of Kmart and Sears full-line stores. The company expects that these store closures will generate $140–$170 million of cash as the net inventory in these stores is sold and it expects to generate additional cash proceeds from the sale or sublease of the related real estate. The list of store closings is provided by Sears here.
Excluding the effect of store closures, Sears currently expect to reduce 2012 peak domestic inventory by $300 million from the 2011 level of $10.2 billion at the end of the third quarter as a result of cost decreases in apparel, tighter buys, and a lower inventory position at the beginning of the fiscal year.
Focus on improving gross profit dollars through better inventory management and more targeted pricing and promotion.
Reduce fixed costs by $100–$200 million.
Sears currently expects the store closure and inventory reduction actions to reduce peak inventory in 2012 by $500–$580 million and reduce peak borrowing need by $300–$350 million in 2012 from levels that may have resulted in 2012 without such actions.
As of December 23, the company had $483 million of borrowings outstanding on domestic revolving credit facility leaving it with more than $2.9 billion of availability on the revolving credit facilities ($2.1 billion on the domestic facility and $0.8 billion on the Canadian facility). There were no borrowings outstanding last year at this time, says Sears.
During the fourth quarter through December 23, 2011, the company has not repurchased any of its common shares under the share repurchase program. As of December 23, 2011, Sears had remaining authorization to repurchase $524 million of common shares under the previously approved programs.
The company currently plans to release financial results for its fiscal 2011 fourth quarter and full year on or about February 23, 2012, before the market opens.
Robin Zingone Hires Name Game for Licensing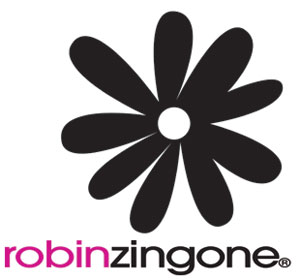 Robin Zingone has named The Name Game, LLC as the exclusive licensing agent to launch and coordinate a global licensing program for robin zingone brands.
The agreement includes the robin zingone signature brand for women along with tween character brand Cocomimilulu, the kawaii brand loveMe robin zingone, and the collectible brand known as Girlygirl robin zingone.
The initial focus will be on a wide array of product categories including stationery and crafts, back to school, apparel and accessories, toys and games, social expression, and home décor, according to Holly Rawlinson, president of The Name Game.